New urban planning and housing developments are difficult to get right. This is true even in a place like Copenhagen, as the 2016 Dulux Study Tour team discovered on the first leg of this year's trip. Ørestad in Copenhagen is like Melbourne's Docklands: a megaproject – or "extremely large-scale development investment project"1 – in which the "iconic" design or diagram takes precedence over the human scale. Such megaproject developments often suffer from a lack of understanding of how people live and the importance of human scale.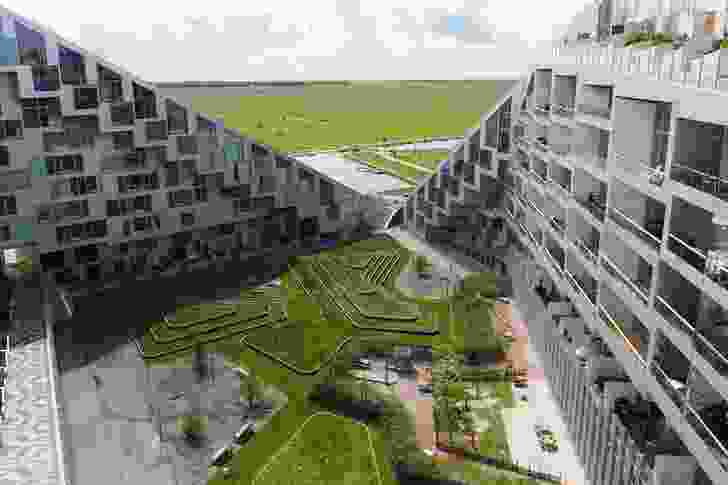 Ørestad, located south of Copenhagen's CBD, is populated by a series of housing projects by BIG – 8 House, VM Houses and Mountain Dwellings. Each individual housing development has a strong architectural diagram that could be quite challenging and innovative in terms of architecture, but their placement within an urban setting detracts from any successes of the buildings themselves. As one 2016 Dulux Study Tour participant Katy Moir said, "the one thing that struck us all was the great sparseness and lack of activity between and around these buildings. For a city that has produced a book called Life Between Buildings (Jan Gehl), these lessons have been forgotten in Ørestad." The scale of these housing projects is overwhelming and, as another Dulux Study Tour recipient, Mathew van Kooy said, "The immense scale of the buildings alienates people. There is no fine grain, no street pattern."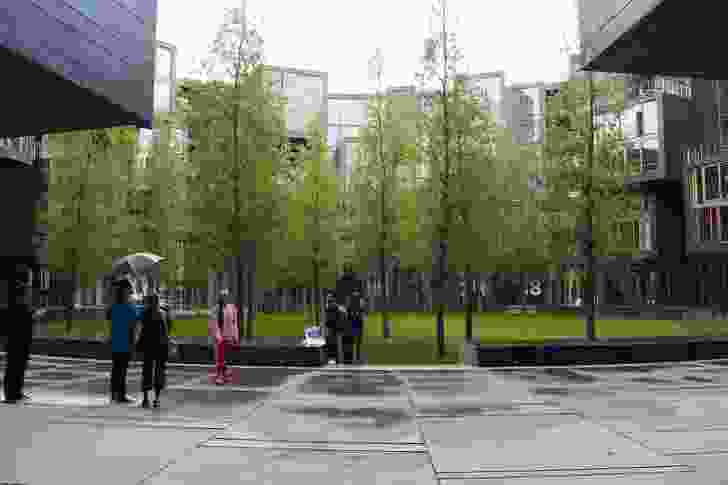 Lene Tranberg, co-founder of Lundgaard and Tranberg Arkitekter, summed up this experience of Ørestad by observing: "every building is standing shoulder by shoulder, but none of them are shaking hands." Lundgaard and Tranberg has worked in Ørestad on what was, the group agreed, probably the most successful project visited – the Tietgen College. This building is, through its circular form and communal courtyard, also very "self-sufficient," as Tranberg admitted in a visit to her firm's studio. The original intention was for the building to remain open and public at ground level until 10 pm, but this has since changed and gates have been installed. The study tour's guide (and resident of the Tietgen college) said he had wondered "if this was a building for students or for public relations." This remark has more to do with the motivations of the client/developer than those of the architect, but it does highlight some of the issues surrounding the development of Ørestad.
How much of the failure in megaprojects such as this can be attributed to the architect and how much to the developer? How can the architect overcome these issues in future developments? Dulux Study Tour participant Qianyi Lim observed: "it seems that there was a disconnect between the architects, urban planners and developers. It's like they haven't talked to each other or negotiated the spaces in between."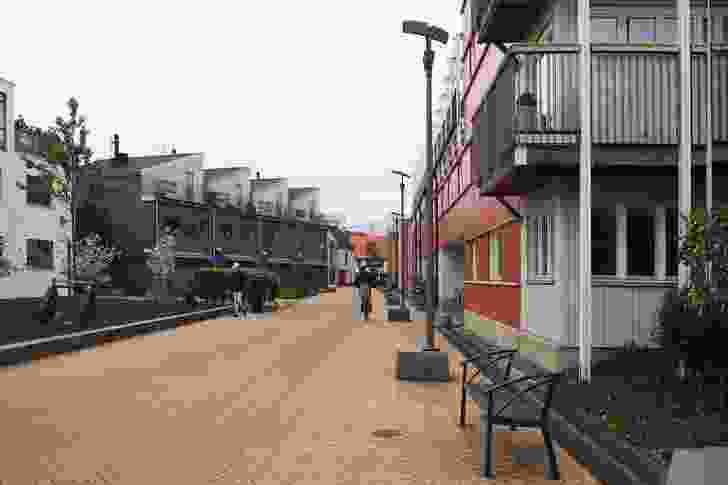 In contrast, a trip across the Øresund Bridge to Malmö, Sweden to see the Bo01 housing development, or City of Tomorrow, was a delightful surprise. Built in 2001 as a sustainable housing exhibition, this project was initiated to explore how a diverse, social and desirable community can be built from nothing. In this urban plan that was, the broken grid (based on medieval precedent) was used not only to temper the strong winds in the area, but also to give texture and variety to the different zones within the development. As our guide Eva, an architect at Gehl Architects and a resident at the Bo01 development, said, "you should be able to find yourself lost here." The architecture of the individual buildings within the development wasn't revolutionary or "iconic" in any way. In fact, it was surprising that the buildings were designed by "award-winning architects." But, as Moir said, "if you don't like one building, it doesn't matter because there's something different next door."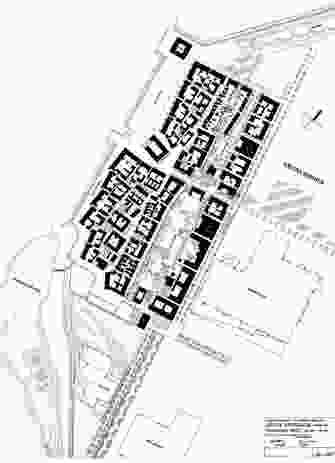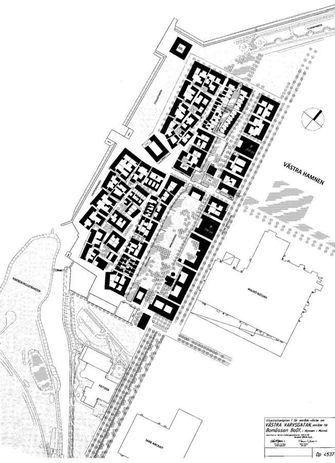 The broken grid, seen in Bo01 and elsewhere, helps provide shelter from the harsh climatic conditions in this part of the world. Dulux Study Tour participant Hannah Slater said, "the 8 House is an interpretation of an existing housing type that uses the courtyard as a central space, but adapted with folded corners. This breaking down of the courtyard is intended to encourage community within and around the buildings as well as opening them up to sunlight, but instead the courtyards end up being exposed to extremely windy and cold weather conditions that make these spaces uncomfortable to inhabit. On the other hand, the Malmö development form was derived from a need to protect the inhabitants from the weather, while also thinking about the views out."
The Bo01 development – unlike the housing schemes we visited on the other side of the Øresund – proved a good case study for planning for the future. The urban planners in Malmö accepted that retail tenants wouldn't move to the area until they could see a stable market. As a result, housing at ground level was designed to be adapted into shops and other retail spaces as the development became more established. Future planning appeared to be non-existent in Ørestad – filled instead with one giant self-sufficient building after another. Moir posed the question: "If the level of urbanity increased, would the architecture in Ørestad be more successful?"
Copenhagenites haven't given up on Ørestad yet. The development continues to expand, in spite of its planning challenges. However, in a coup for Copenhagen's Swedish neighbours, Jan Gehl conceded in the visit to Gehl Architects: "if you want to see the best housing development in Denmark, you need to cross the bridge to Sweden." But perhaps the most pertinent takeaway from Copenhagen was Gehl's quote of his good friend Ralph Erskine: "to be a good architect, you need to love people."
Katelin Butler is travelling with the Dulux Study Tour. Follow #2016DuluxStudyTour on social media and the blog architecture.com.au/duluxstudytourblog
Related topics