The NSW Planning Assessment Commission has given its approval to a proposal for a new, privately operated zoo in the Bungarribee precinct of the Western Sydney Parklands.
The zoo, masterplanned by Aspect Studios with buildings by Misho and Associates, was unveiled in 2015. The NSW government agreed to lease a 16.5 hectare site in the Western Sydney Parklands to the zoo's proponents in 2015 ahead of the submission of a development application.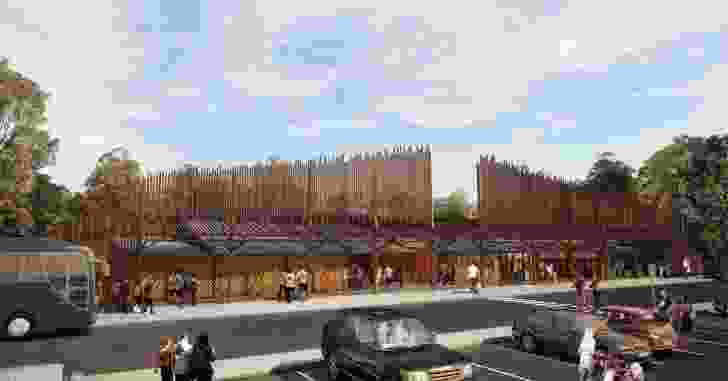 The zoo, to be known as Sydney Zoo, will have the appearance of being free of fences, with enclosure mechanisms concealed in the landscape elements. In a central "African plains" section, a raised promenade will permit the creation of a single large display area, rather than segmented exhibits.
Aspect Studios director Kate Luckraft said in 2015, "The zoo is designed with the desire to connect it with the broader landscape of the surrounding park."
Aspect Studios' strategy is to relate the zoo to the broader park context which has a strong Australian character, by locating the tropical zoo exhibits in the centre, graduating out into exhibits with drier climatic regions towards the edges.
The development application was referred to the Planning and Assessment Commission "because the Department [of Planning and Environment] received more than 25 submissions from the public in the nature of objection."
Among the concerns raised by locals and interested parties investigated by the Commission was the ceding of public land for private use. The Western Sydney Parklands are Australia's largest urban parklands. Near to the proposed site is the 200-hectare Bungarribee Park, masterplanned by JMD Design and the Western Sydney Parklands Trust, which opened in March 2017.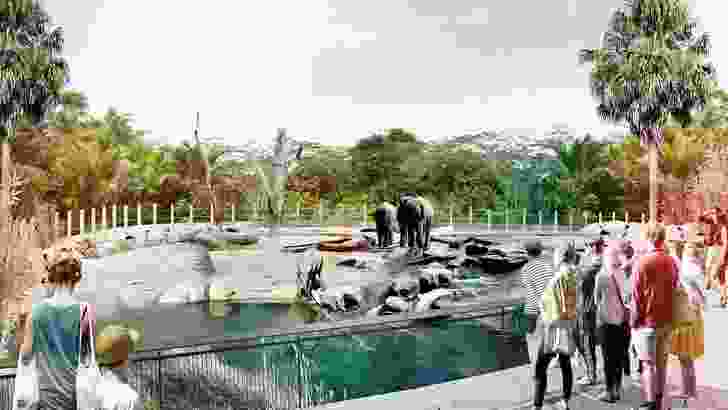 Other considerations included the impact the zoo would have on the nearby Featherdale Wildlife Park, which is located six kilometres away from the proposed zoo. Featherdale is the largest exhibitor of native Australian fauna in the world and members of the community expressed concern to the commission about the impact the new zoo would have on visitor numbers to the park.
Although the Commission was satisfied that the two parks would be able to coexist, Sydney Zoo made a number of promises to differentiate its exhibits, including a pledge that, for a period of three years, visitors would not be able to touch koalas.
Related topics