Shigeru Ban wins Mother Teresa Award for services to humanity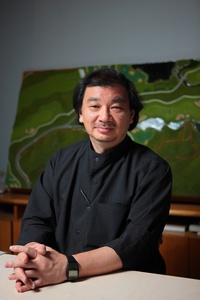 Japanese architect Shigeru Ban will receive an award for "exceptional services to humanity" later this week at a ceremony in Mumbai.
The Mother Teresa Memorial Awards are presented annually by the Mumbai-based Harmony Foundation. Previous awards have been given to Nobel Peace Prize laureates the Dalai Lama and Pakistani activist Malala Yousafzi, as well as groups including Médecins sans Frontières and the volunteer, non-partisan humanitarian organization Syria Civil Defense, or the "White Helmets," which operates across war-torn country.
Ban, the 2014 Pritzker Prize laureate and former consultant to the United Nations High Commission for Refugees (UNHCR), is known for his work in disaster relief architecture and interest in devising architectural responses to humanitarian crises.
"Shigeru has made our world a better place through his architectural prowess," said Abraham Mathai, Harmony Foundation president.
"His commitment to humanitarian causes through his disaster relief work is testimony that innovation and compassion is not limited by budget." 
The first of Ban's humanitarian works was a commission by the UNHCR for the design of relief housing for displaced people in the wake of the civil war in Rwanda in 1994. The houses were constructed from cheaply sourced and quickly assembled paper tubes.
Other projects included other paper tube structures housing those affected by the Kobe earthquake in 1995 and the Cardboard Cathedral in New Zealand, built to replace the Christchurch Cathedral that was partially destroyed the 2011 earthquake.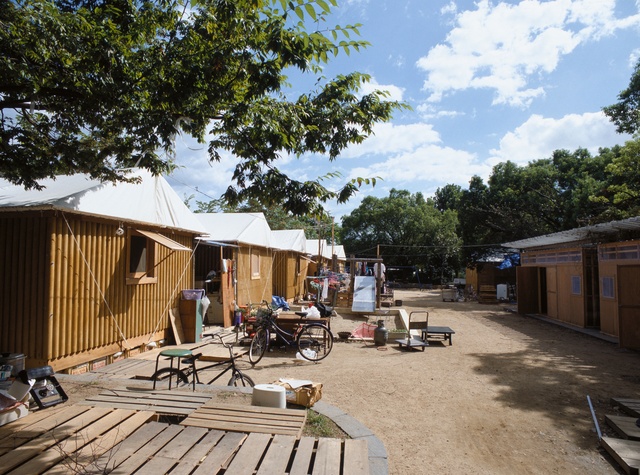 In 2013 Ban explained his attraction to the constraints of designing in response to disaster to Architecture New Zealand by saying that he was not "interested in making trendy shapes."
"My designs naturally emerge from solving some problem or dealing with some condition or developing some technology – its not just making a form," he said
Models of the Christchurch cathedral, the Kobe Paper Log House and a shelter design for the earthquake relief effort in Ecuador (2016) formed the basis for an exhibition of Ban's work, his first in Australia, at the Sherman Contemporary Art Foundation (SCAF) from March to July 2017. 
The awards are named for Mother Teresa, known for founding the Missionaries of Charity – an international congregation and charitable organization offering services to the poor. Born Anjezë Gonxhe Bojaxhiu in Skopje in the former Ottoman Empire, she won the Nobel Peace Prize in 1979, and was posthumously canonized and made a saint by the Catholic church in 2015.
Ban will receive his award in Mumbai on 10 December.