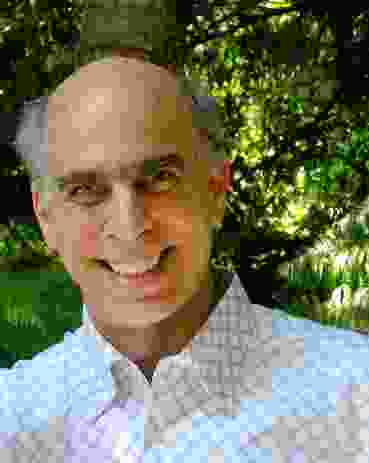 Prominent US housing affordability figure Dr David Rosen was quick to respond when asked how Australia compares to other countries across the world in terms of housing affordability during a recent panel session.
"You're definitely at the end of the pack in the developing world," he said.
Rosen has a vast amount of experience in affordable housing finance, inclusionary housing, redevelopment, real estate economics, renewable energy and sustainable development. He played an integral role in a national research effort in the US that involved a government-wide review of $7 trillion in federal finance, tax, lending, spending and regulatory programs and policies as they affect real estate investment and smart growth.
One of the most salient points Rosen made during his presentation was that real estate economists and others such as specialist community-housing developers are missing from the discussion about housing affordability in Australia.
"We need to bring real estate economics into planning if we're going to conduct land value policy in a thoughtful and market-savvy way," he said.
Rosen also imparted six lessons that have been learnt over six decades of affordable housing policy in the US, with a specific focus on affordable rental housing. Those lessons follow.
1. Create a national consensus on defining affordable housing.
Rosen says one of the most important things to do is to come up with a consistent definition of affordable housing that takes into account the cost of renting or owning in relation to household income level (adjusted to the household size). Household income can be compared to an area's median income.
For example, in the US a generally accepted standard for affordable rental housing is when rent and utilities take up 30 percent or less of gross household income.
"Until or unless we define what we mean quantitatively by affordable housing we don't and can't have a policy. My observation in Australia is that you're not there yet," Rosen said. "That's an important starting point."
2. Create permanent, annually-renewable revenue sources for affordable housing.
"After we've reviewed our existing conditions, we establish a strategy to craft new revenue from local, state and federal sources. What I would propose to you would be considered as a permanent and annually-renewable source of capital for reinvestment in the production and preservation of affordable housing," he said.
"A housing trust fund – for lack of a better word."
Rosen said that these revenue sources should come from a range of places – through tax subsidies such as credits, deductions, property tax abatements, through appropriations including general fund allocations, development impact fees, the use of publicly-owned land and bonds. The private sector should also form a key role as a source of revenue.
3. Create durable public-private partnerships for financing, developing and managing affordable housing.
Rosen suggested that forming a strong foundation of capital from local, state and federal sources helps to attract private sector partners – who serve a crucial role in affordable housing strategy in the US. Private sector organizations that can be incorporated into a housing strategy include banks, superannuation funds, insurance companies and foundations.
"If we are to treat rental housing as key community infrastructure, we're going to need to build up institutions here in Australia that we don't currently have and build upon the capacities of those we do. That includes for-profit developers, community housing developers, housing authorities, lenders and supers," he said.
4. Implement state-of-the-art land value capture policies.
Rosen suggests a number of policies that are key elements to developing a well-functioning affordable housing strategy. He cites inclusionary zoning, density bonuses, design code incentives (for example, parking reductions for transit-oriented development to help offset costs), air rights development over government- or council-owned car parks and train stations and the transfer of development rights or floor space ratio as key land value capture policies that have been successful in the US.
5. Treat affordable rental housing as key community infrastructure.
He suggests that there are a number of ways to ensure that affordable rental housing is treated as key community infrastructure, including establishing an industry supply chain that acts to preserve and develop affordable rental housing and ensure permanent affordability.
"For rental housing, if we're to treat it as key infrastructure, we need to create an industry supply chain that can deliver it, own it, operate and manage it, hopefully in perpetuity. And not to have limited affordability restrictions where the housing then converts to market rate so low-income families are evicted with no place to go," Rosen said.
6. Address and resolve the ambiguities of affordable homeownership policy and carry out the consensus.
Rosen used the example of a homeowner helped by affordable housing policy who is able to own a house well below market prices, and points out that the nature of the gap between the price paid and the market price needs to be resolved. He said it's important to work out what happens to the house next – whether the homeowner can sell the house for market price, or whether another low-income family will have the opportunity to move into the house.
Related topics