Born and educated in Milan, Enrico Taglietti would bring a European sophistication and sensibility to Canberra.
As a student at the Politecnico di Milano, his teachers included design luminaries Gio Ponti, Bruno Zevi and Pier Luigi Nervi. On graduation in 1953 he commenced his career as an architectural consultant, participating with Carlo di Carli on the inventive Sant'Erasmo theatre, and undertaking various residential and commercial developments in Milan and Zurich. Appointed curator of the foreign exhibits at the 1954 Milan Triennial, he was subsequently invited to bring a selection of Italian designs to Sydney for exhibition at David Jones' department store in 1955.
At that time, under the direction of Sir Charles Lloyd Jones, the main Sydney store was the hub of Sydney's cultural life. Here one could see, at various times, a full-size facsimile of Michelangelo's David, sculptures by Rodin, rare Chinese porcelain or Sidney Nolan's surreal desert paintings. During his visit, Taglietti was introduced to the leaders of Sydney society, and was commissioned by the Italian ambassador to search for a suitable site for the Italian Embassy in Canberra.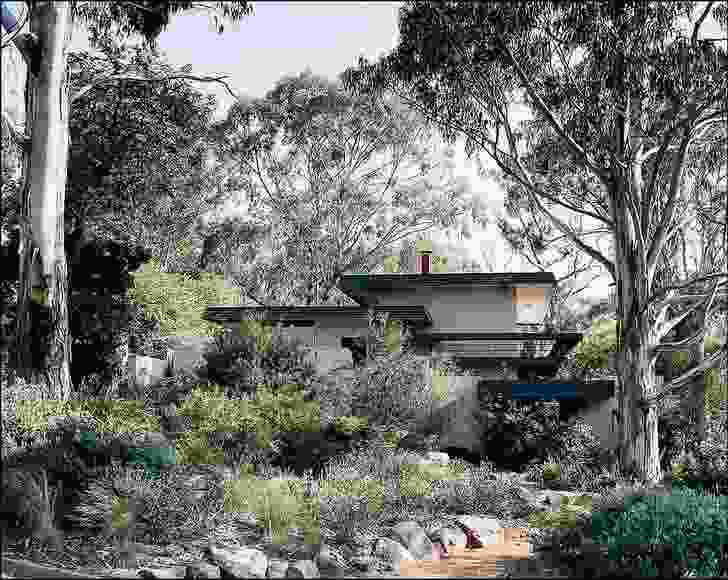 Canberra before the lake (pre-1964) was an odd place – a scatter of formal public buildings and six garden suburbs in search of a city. Each element was separated by grassy paddocks, and at its centre one descended to cross the winding Molonglo River by means of clanking timber bridges. Learning that Canberra was being reviewed for major improvements to fulfil its role as the national capital, and sensing that Australia was a place of opportunity, Taglietti set up his practice in Canberra in 1956.
His European training and cosmopolitan flair were evident in his work from the start and his buildings stood out amongst the tame Anglo-Australian products of the time. Clearly outside the Australian architectural mainstream, they were both intriguing and idiosyncratic and gave distinction to the emerging city of Canberra. His early buildings in Civic – the Town House Motel (1961 – now demolished) and the Centre Cinema (1966) – featured strong, exaggerated sculptural shapes, and used powerful cantilevered elements. The motel's sculptured panels by Clement Meadmore are now in the National Gallery of Australia.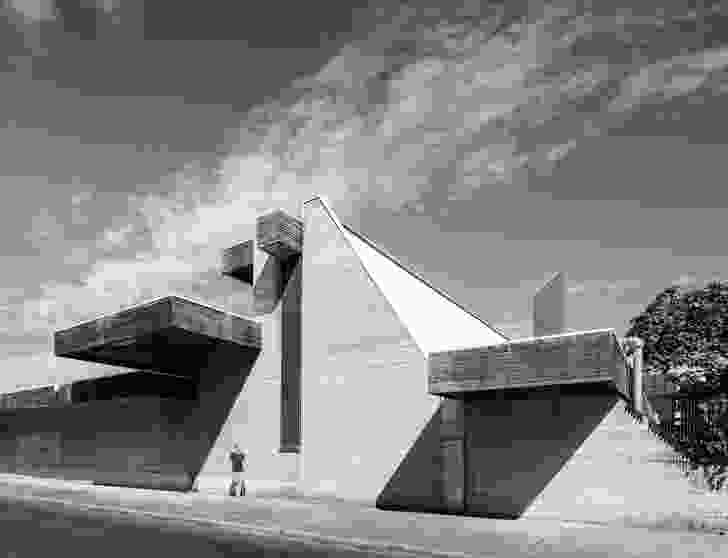 Taglietti's powerful visual imagery is very evident in the McKeown House (1965) at Watson with its dramatic canted walls and cantilevered deck and roofs, or the monumental scale and articulated concrete elevations of the Australian War Memorial Annex (1978-9) at Mitchell. He used concrete for striking visual and special effects in grand gestures: in massive sculptural walls and cantilevers at the Smith House (1968-70) at West Pennant Hills, or as blockwork in the fortress-like base of the Paterson House (1970) at Aranda. His key interiors are equally arresting, with strongly detailed and generous volumes capped by vaulted ceilings. Lacquered timber boarding, plywood or even thick Canite panels were used to provide textural contrast, along with floors of hardwood, tile or carpet.
In Canberra Taglietti's well-known works include the Dickson Library (1962), the award-winning Giralang Primary School (1975), the Apostolic Nunciature (1977) at Red Hill, the Phillips Fox Building (1985) in Civic, and the Saudi Arabian Ambassador's Residence (1996) at Garran. He was responsible for the realisation of the Italian Embassy (1967-74). Outside of Canberra, major public works include the Town House Motel (1962) at Wagga Wagga; St Anthony's Church (1968) at Marsfield; and the St Kilda Library (1969).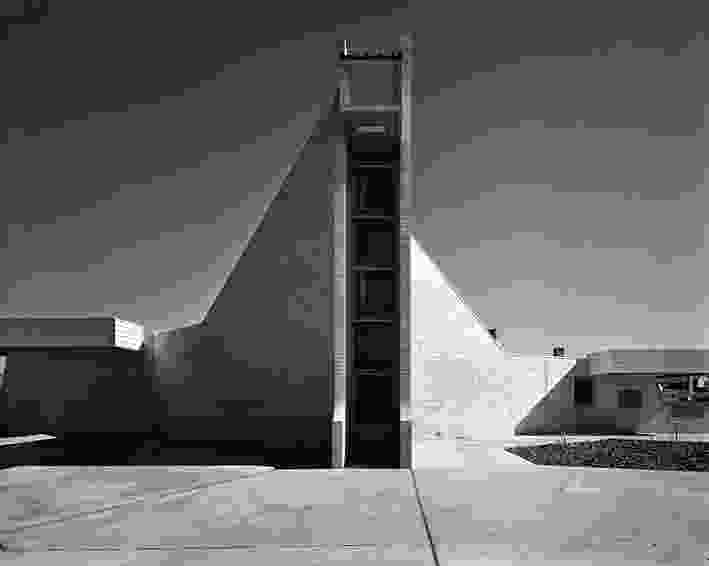 A wonderful character, Taglietti was much loved and appreciated in Canberra, in part for his architectural contribution, but also for his engaging manner and joie de vivre. In 2014 the ACT award for Educational Architecture was named in his honour, and in 2018 his work was celebrated in the Design Canberra festival.
Taglietti was awarded the Australian Institute of Architects' highest honour, its prestigious Gold Medal in 2007. In the citation for the award, Taglietti called Canberra "the dream of any modern architect…a city without towers, golden domes, without cathedrals, a city without a past". In essence, Canberra provided Taglietti with a special time and place – a window of opportunity for an adventurous, enthusiastic and talented architect.
Related topics