As a collection of 'half built' houses, Quinta Monroy is an unlikely darling of the global design media. Designed by Alejandro Aravena's architecture studio Elemental, the development came to prominence for its unusual approach to social housing, whereby, due to cost considerations, houses are provided as a very basic "core," incorporating the minimum needed for shelter, cooking and bathing. These core units, though, are designed and planned to allow their occupants to easily extend the dwelling, without compromising the house's structural stability.
This "incremental" approach to housing construction is what happens naturally in informal settlements, out of necessity, but there are many potential benefits to formalizing it in this way – and not just for those living in the developing world.
To get an understanding of how the model performs, I visited Quinta Monroy in northern Chile in November 2014, as it reached its 10-year milestone, and asked residents about their experience living within the project. My learnings from that journey follow.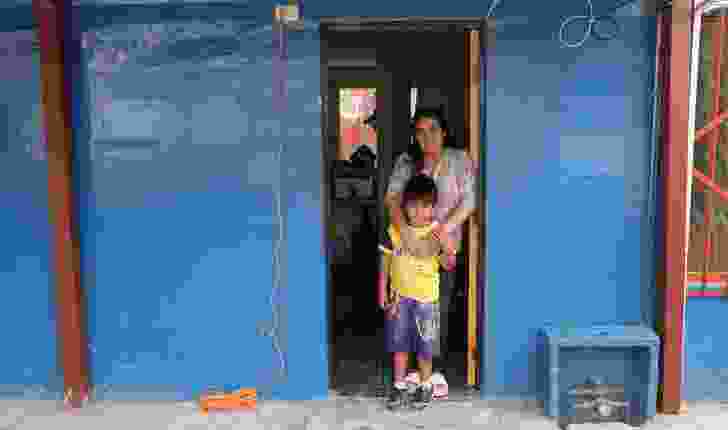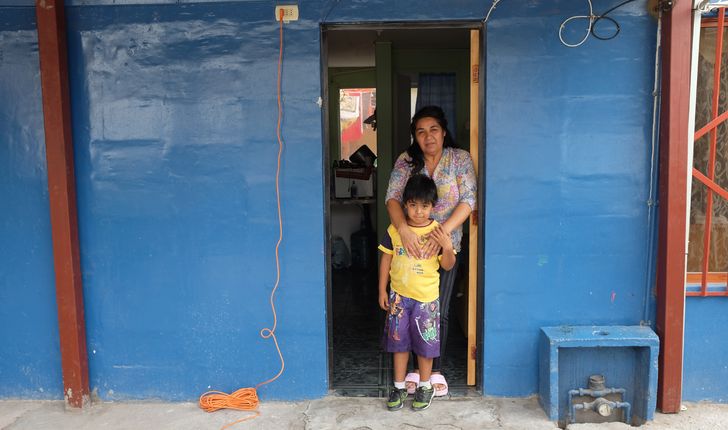 Customisation of design
The original inhabitants of Quinta Monroy benefited from a funding scheme from the Chilean government, which meant that they owned their dwellings from the outset, rather than just being provided with a property with subsidised rent. This allowed them to take ownership over the spaces they live in and develop them to suit their tastes and needs.
"Most of the houses, the expansions, were in the place they were meant to be," says Cristian Martinez of Elemental. "We have repeated this strategy of design and expansion in almost all our projects, and we're convinced that's the way it should be. Otherwise, the expansion happens anyway."
None of the homes have been left in their original state; every family has taken pride in painting or tiling the exterior and adding different windows or balconies as they saw fit. Rather than living in a nondescript "cookie-cutter" building, families were able to customise their dwellings, making for a richer and more diverse built environment.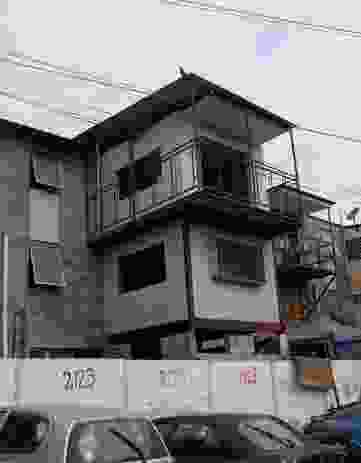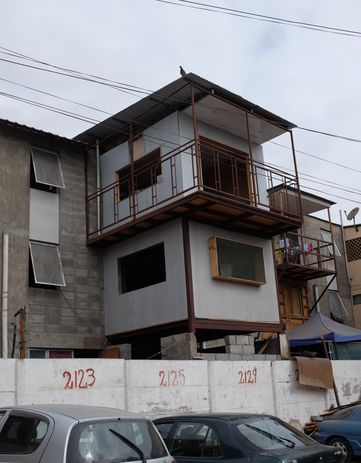 Ability to build additions
Rather than having to "spend big" in the present to buy a house that meets future perceived needs, incremental houses begin almost as studio apartments and are designed to be easily "grown" as resources become available. During my visit I met with Edi, who has lived in Quinta Monroy with her husband and four children since it was completed in 2004. As money became available, Edi and her family were able to build four bedrooms; one per year for four years.
Rather than having to move to a different house or live in cramped conditions, Edi's house grew with her family. Obsolescence was avoided.
Increased value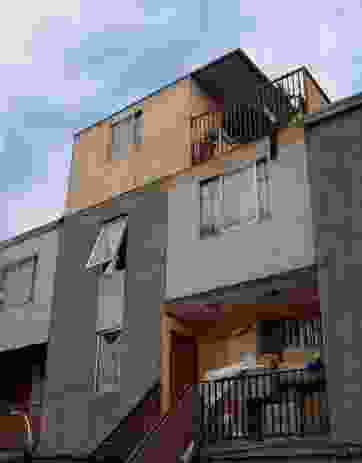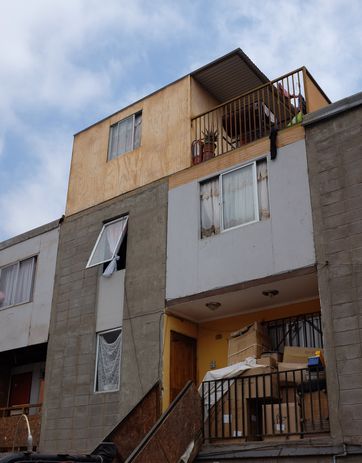 As Martinez told me, Quinta Monroy's inhabitants can convert the subsidised housing they received from the government "into some real capital, into some real money, and that's because the site is capable of gaining value over time."
Antonio, another Quinta Monroy occupant, bought his house in Quinta Monroy four years ago through an agent. This suggests the original family were able to expand their home and then sell and move elsewhere. It's conceivable that the house provided to them grew in value and became a viable asset, allowing them to rise out of the informal sector.
Under this model, social housing becomes an investment, rather than a social expense.
Ability to build quickly
As Martinez points out, the world's population is increasing exponentially. There is a shortage of affordable housing and it is becoming more and more important to be able to build quickly, without reducing quality. The same could also be said of post disaster rebuilding. "If you do the math, we have to build almost one city of one million people per week," he says.
Building only the fundamental aspects of a house with room for improvement means that shelter can be rapidly delivered.
Other cases: Australia and elsewhere

There are already examples of the same principles being applied to residential complexes in Europe, and not just in social housing. The Tila apartments in Helsinki are built with bathrooms and the infrastructure for a kitchen, as well as a five-metre ceiling height for an additional storey, but are otherwise empty. Buyers can then decide how to partition the space, and when and if they build a second level. Owners are also able to divide the space completely in half, into two smaller apartments, and benefit from the additional rental income. This creates a more affordable entry into home ownership, with the ability to expand and upgrade as required.
Currently, incremental building of a sort is happening as "infill" projects by single detached dwelling owners in Melbourne's middle suburbs add additional dwellings to their plot, sometimes to the detriment of amenity or neighbourhood character. This helps increase density in existing suburbs, however better design outcomes are possible when an incremental approach is planned from the outset of development.
There aren't many examples of new developments in Australia that employ an incremental housing model. Peter Malatt, a director of Six Degrees Architects, believes the reason developers aren't building many of these projects is that it generally is not economically rewarding for them. For a developer, the cost of the internal fitout of an apartment is only a small fraction of the overall development price. The actual cost savings on developing "empty shell" warehouse-style apartments versus the reduced sales value in comparison to a fully finished apartment does not make it an attractive proposition.
Another impediment to this sort of development being practical in Australia is our high level of building regulation.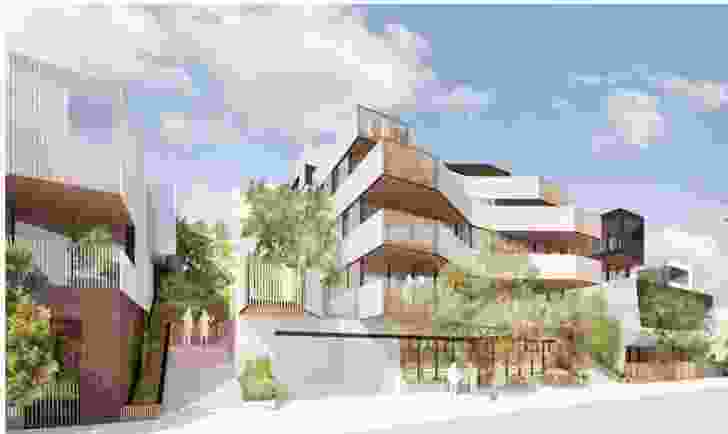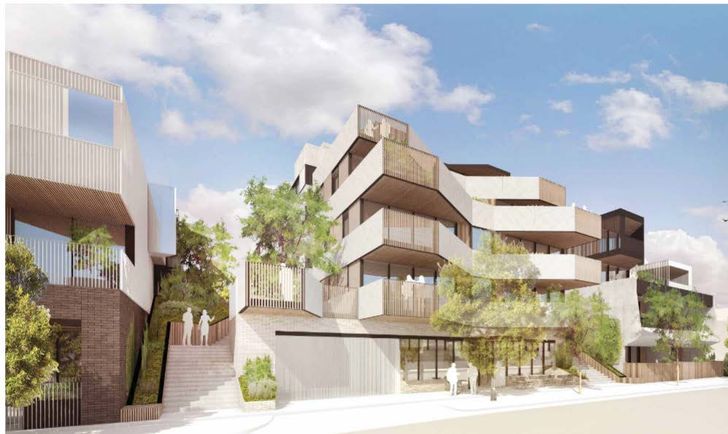 "Our owner builder regulations are being gradually tightened to the point where they are almost impossible to comply with unless a professional signs off the quality of all the work," says Malatt. "I have no doubt there is an appetite, especially among designers, for a far simpler form of housing. However you might like to question the real size of this market. It's a good model to try, but someone has to try it."
Ben Keck, a director of Melbourne residential property development firm Assemble Projects suggests there is likely to be a small but meaningful market for such "shell" type apartments, but the main appeal is providing the flexibility to design and fit-out the space over time, rather than the immediate cost savings, which are small relative to the total cost of the apartment. Currently, Assemble and its partners Wulff Projects and Icon Co have submitted a town planning application for a project in Clifton Hill, which includes one "shell" apartment.
"It has street frontage on the ground floor and could be used in a flexible way, whether it be for residential, office and/or retail use," says Keck. "Perhaps it might be of interest to someone working from home."
Increasing housing diversity in Melbourne is important to address affordability issues and changing demographic needs. While the incremental housing model has found ready application in the informal settlements of South America, it's not hard to imagine a variation of the approach working well in Melbourne.
According to the City of Melbourne's Future Living discussion paper, apartment buildings comprise 93 percent of all residential development in the City of Melbourne over the past six years. New apartments are predominantly one and two bedroom dwellings and demand here is driven by investors, who currently purchase 85 percent of apartments in the municipality.
An incremental housing model, geared at owner occupiers, could provide much-needed typological variation in a market currently oversaturated with inflexible, "cookie cutter" one and two bedroom apartments.
The author would like to thank MGS Architects for sponsoring the Women in Architecture Travel Scholarship that made her visit to Quinta Monroy possible.
Related topics