Phillip Nielsen and Aaron Nicholls started their practice Regional Design Service in 2017. The practice, which comprises Nielsen and Nicholls and two other employees, operates from a small office fronting the high street of Corowa, a town in regional NSW, near the Victorian border.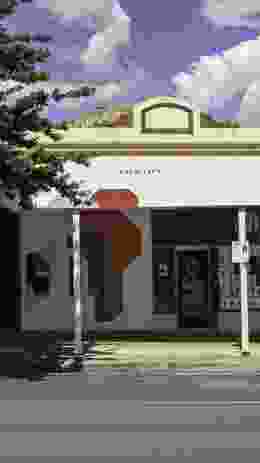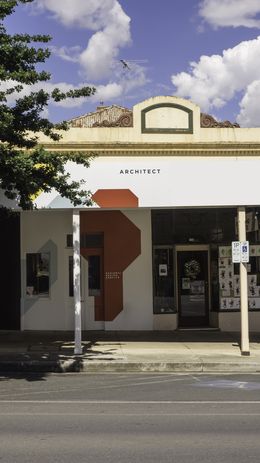 The practice is noteworthy not simply by virtue of being regional, but for the story of its genesis, which involves the urbane, city-dwelling pair returning to Nicholls' childhood home to set up shop in a town that hadn't had an architect in residence since 1973. There, they found a community that valued design and the services an architect can offer, or were willing to be persuaded of them.
Director of business Nicholls, who has family history in the area dating back to 1860, left Corowa when he was 18. "I had no intention of going back," he said. "I couldn't wait to see the back of it because in 1991 it had lost its shine and I wanted to be out into the world."
The architect, Nielsen, who is from Townsville in Queensland and had been working in large architecture practices, said that as an architect and designer he was vexed by the "white box" design approach that is sometimes common to regional projects. Recalling an experience while working as a graduate architect on an upgrade to a remote airport on King Island, he remembered that, "I never saw the site, and I never went and met with the community.
"All these country towns get generalized, globalized responses of architecture from capital city practices, and that that's a generalization as a statement as well, but it's very common that the same model be sent from Dubbo to Griffith to Wagga."
"You could almost drive up the Newell Highway and see where certain city practices have touched down," adds Nicholls.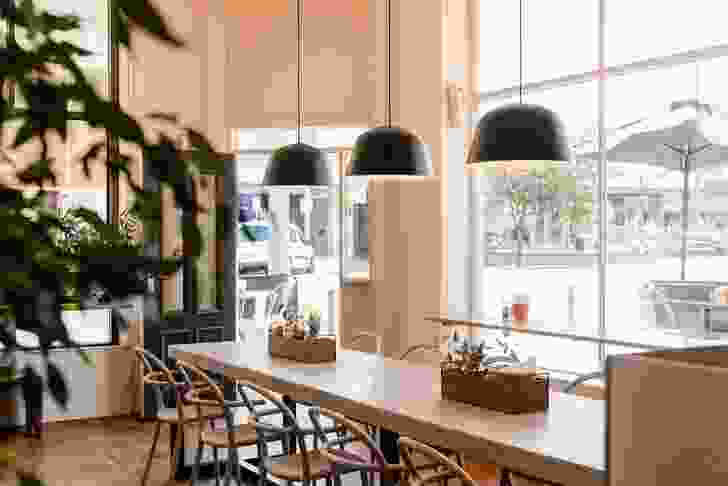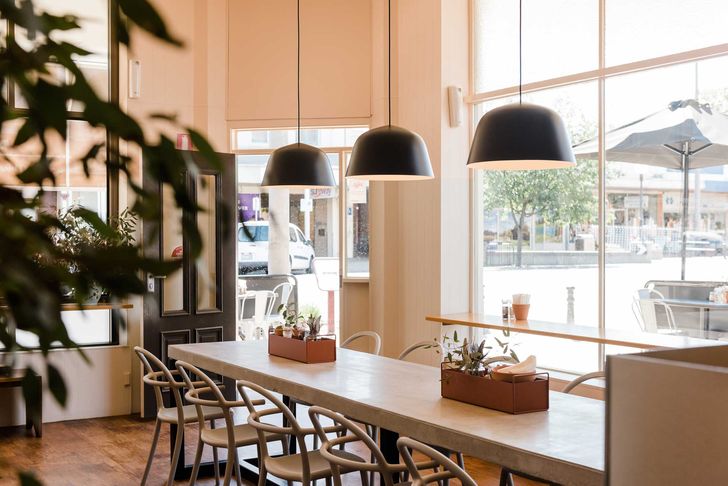 "We were inspired to create a practice that would work with regional communities to really understand through lots of community engagement being on the ground to deliver projects that the community could take ownership of," said Nielsen.
The practice began with an opportunity to pitch for a grant-funded project to build a bijou cinema at the Corowa Golf Club, which wanted to reorientate and expand its offering.
Nicholls, whose background is in business development, said that it prompted them to wonder whether there might be a place for an architecture and design practice in the area. "I rang one of dad's friends at the golf club, and then I rang council and said we were thinking of setting up a business, but we're not quite sure whether or not to come to the area. We're pushing for this project, and the person on the other end of the phone said 'do you want to come in for a chat?'"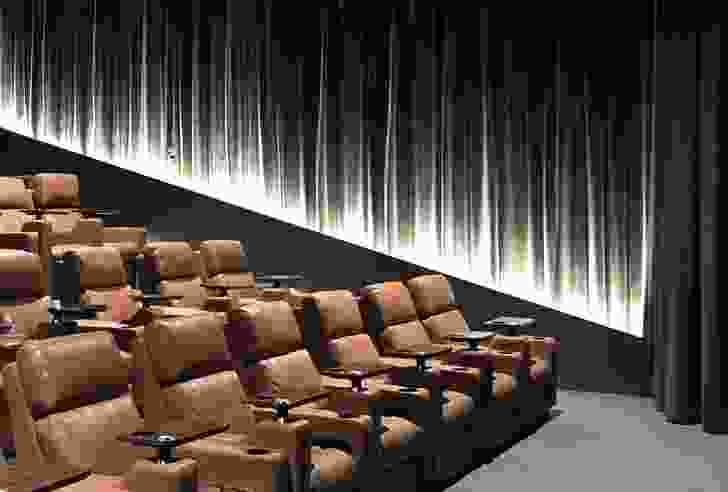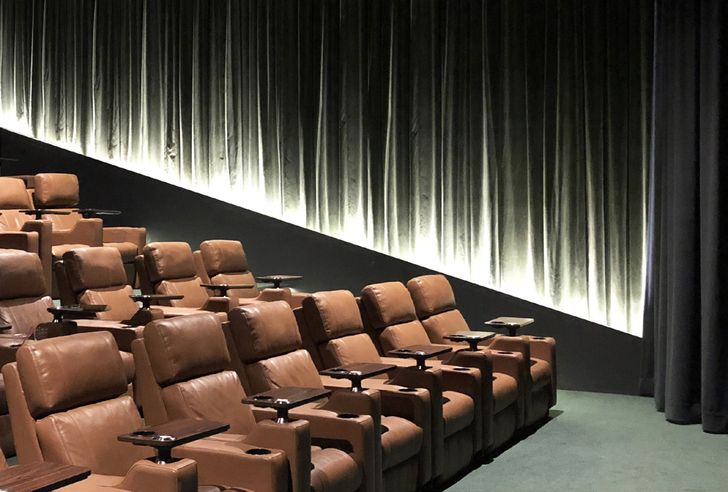 Nielsen and Nicholls made the trip up to Corowa for the meeting – on a weekend that happened to coincide with "the largest annual gathering of ex-military vehicles in the southern hemisphere" – and pitched a tent at a campground near the council chambers before meeting the following morning with the mayor, ex-mayor and the economic development manager.
"We more or less walked out with a guarantee that if we decided to move the business to town they'd support us," said Nicholls.
"They said they'll help us find a tenancy on the main street and they were just so impressed that someone was thinking of starting a professional service in their town again."
The cinema project involved an extensive consultation process that generated a relatively enormous level of interest – more than 100 people showed up to an information night where Nielsen and Nicholls presented their concepts for the design.
The visible shopfront has proven to be an important part of keeping the conversation going. "There were people that were at that information evening who had been to the cinema and then they come in and thanked us. Someone came up to me in the street and said, 'you did the cinema, didn't you?'"
Being part of this highly connected community, however, means there's potentially a heightened level of surveillance of their work.
"We've got to be on our toes the whole time," said Nicholls. "We've got to do good work all the time."
"Well," Nielsen said with a sideways glance at Nicholls, "you're related to nearly everyone here."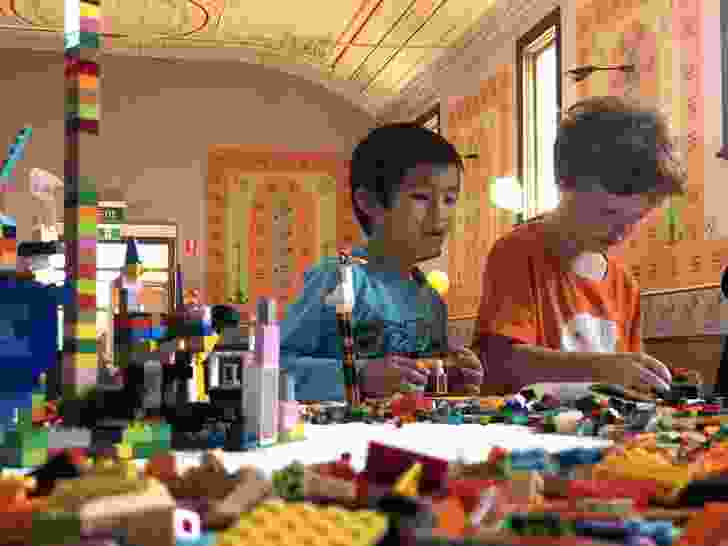 The pair said they have been surprised by the volume of work that has come their way – speaking to ArchitectureAU in January 2019, Nielsen said that a number of likely projects had literally walked through the door in the first few weeks of the year, one of which was based on a recommendation from council.
Nielsen said that "every one of my mentors cautioned me about setting up an architecture practice in the country. You know you won't get work you won't succeed. You won't survive." And, most horrifyingly, "there's never been a famous country architect.
"I think there's a perception in the industry that the practices that start up in the country are generally the [product of] architects that have worked in a larger practice in the city for a long time, burned-out and moved the country to wind down. They secure a project, maybe unintentionally, they do a good job and then that grows into two projects and then it grows into four – and doesn't go much further than that."
While the practice was only established a couple of years ago, the cinema has led to a suite of residential projects, a café refurbishment, and a handful of masterplanning and placemaking projects.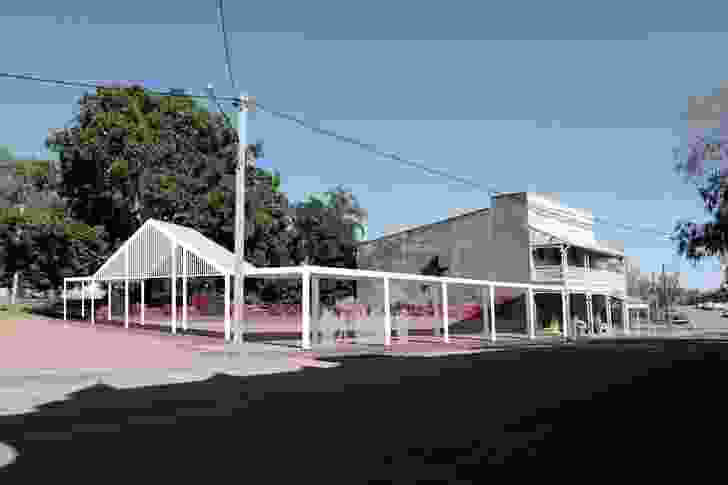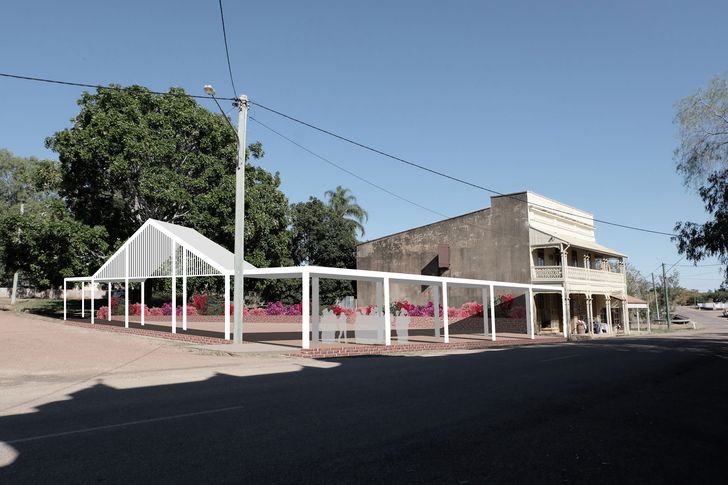 Among these is a masterplanning project for Rand, a small community of around 300 people that the Regional Design Service is working for pro bono – in part because of Nicholls's family ties to the area. "We're just in the early stages of a conversation with that community group who've engaged us to look at their long term strategy for their town," said Nielsen. "They have a pub, a general store and a post office and all the other businesses have pretty much closed and they're looking at how they can use art and culture to drive tourism and save their communities."
Nielsen said that regional communities sometimes struggle because they have to take a short-term, piecemeal approach to town planning. "What they've been doing historically is applying for grants to do playground upgrades and sporting oval upgrades, but they haven't been doing it in an organized, structured way […] Even in a small community they need to create a core centre and their main street is all empty shelves. So the urban core of the town isn't the cultural core now – that's the pub."
Nicholls added, "They couldn't really understand why we wanted to do it pro bono. And I said well, it's really good for us because we get to stretch our wings in a community that we're familiar with. It's good for you because you can spend the money elsewhere. And it's good for us all in the sense that it shows other councils what might be possible."
Related topics