What work does your design studio do? Facet Studio works on a range of architecture and interior projects, namely residential, commercial building, retail, hospitality and commercial fitouts. We concentrate on space-making for people. To us every project has the potential to be polished into a gem by putting many thoughts into the design process, and that is where the name Facet Studio came from.
How big is your team? We are a group of four in the studio at the moment, including the two directors, Olivia Shih and Yoshihito Kashiwagi. Architecture is a very complicated discipline which involves a lot of functional and physical dimensions on top of aesthetics – it is critical that we find the solution to answer all requirements in a balanced way, and having a good team helps.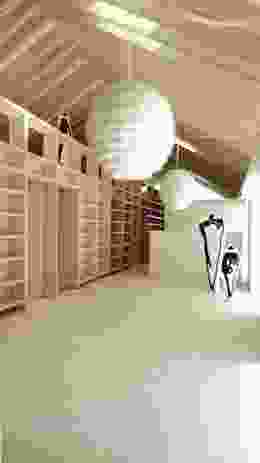 Where are your design projects located? Facet Studio is based in Sydney and Osaka. We currently have projects in Australia and Japan and some coming up in Taiwan and Hong Kong. It is quite amazing how the internet has changed the sense of distance in society. With M House we spoke with the builder to explain details and ideas, answer queries through web camera, and received site photos on a daily basis. We were in control of the site progress even when we were physically across the other side of the ocean – distance does not impact our site administration. But having said that, we also absolutely adore the time we spend on a construction site. If it is nearby, like Water Moon, we would be there all the time!
Do you prefer to draw by hand or by computer? We tend to do both. In the process of design, different drawing methods are required for different phases – for example at the early concept stage, hand drawing is a more direct, responsive way to help thinking; when we move onto the construction detailing stage, computer drawing caters for productivity and efficiency.
Are you a left or a right brain designer? Both. When we started Facet Studio, we set out to do "meaningful design" – we believe when we have meanings behind our design, there is beauty in what we do. There are times we have to let our right brains take over and be creative for the particular design tasks we face, but we then need to let our left brains assess these creative ideas with logic: feasibility, methodology and the "meaning" of these design decisions. Throughout the project we constantly switch between the right and the left brain, to progressively advance our ideas.
What projects are you best known for? In Sydney we are probably best known for Water Moon in Potts Point. We have also received a lot of attention overseas for Habitat Antique (Osaka). We are happy with the progress Facet Studio has made since we set up in 2008, and will continue to work very hard (hopefully with less late nights!).
What do you wish you did more of? We always do our best, so it is hard to say. We feel very privileged to be in the architecture profession, to partake in people's lives. For the future, we wish to create more architecture which has a prolonged influence on human beings – such as residential houses, which are very intimate and influential for a family's growth.
Source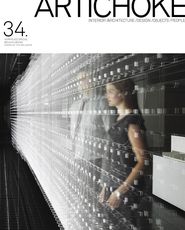 Issue
Artichoke, March 2011
Related topics