The tenth year of the Houses Awards provides a golden opportunity to look in the rear-view mirror at a decade of Australian residential design. Through the specific lens of Australian House of the Year award winners, we are able to consider how architecture's response to people and place has progressed in the last 10 years. Across the group of award winners, a number of themes emerge that, over time, represent the evolution of shared design aspirations.
The first common thread that connects the winning houses is evident in the House in Country NSW by Virginia Kerridge Architect (2011 Australian House of the Year). The design is informed by the use of material in the existing stone house to propose a new architectural language in timber. The harmonization of the new build with the heritage remnants of the existing homestead connects the property to both local built history and the physical moment; the result is an enduring reinterpretation of the iconic verandah, and an Australian pastoral idyll.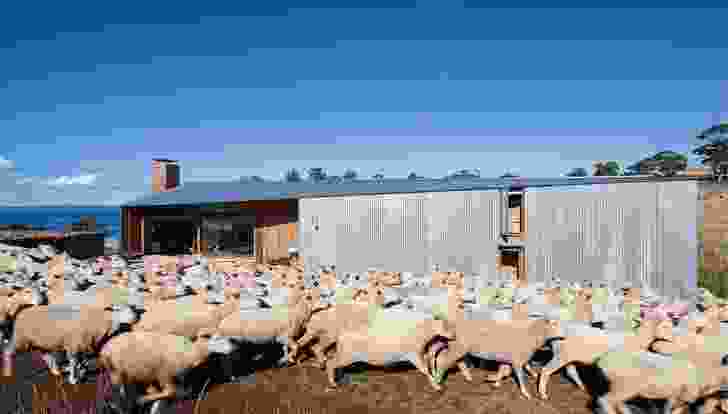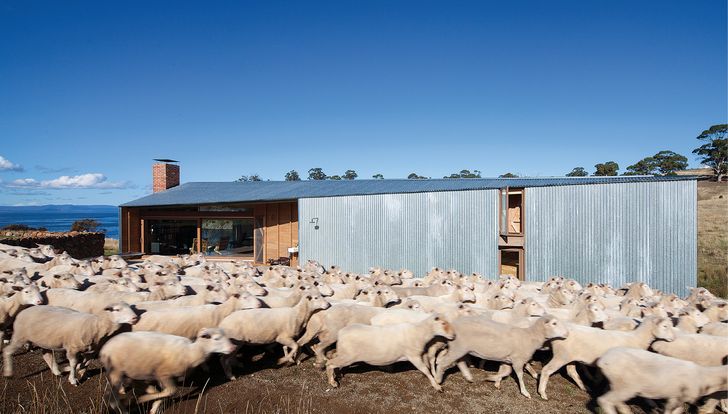 Similarly, Shearer's Quarters by John Wardle Architects (2012 Australian House of the Year) presents a painstaking reinterpretation of a quintessentially pastoral program. New, modern forms are fused to an 1840s cottage and a careful bleeding of architectural language between the two eras creates an entirely original whole. As at House in Country NSW, an earthy materiality, expressed predominantly in timber, unifies the design.
The desire to engage and anchor design in cultural history is continued by architects Vokes and Peters, albeit in a city setting. Connecting a classic, elevated timber Queenslander with a thoroughly contem- porary modernist extension, Auchenflower House (2017 Australian House of the Year) takes advantage of the delights of a subtropical climate. Using timber battens in a way that makes the new forms at the rear familiar and yet novel in their geometry, the house explores the vernacular of suburban Brisbane.
In middle-ring suburbia, Bisley Place House by James Russell Architect (2013 Australian House of the Year) also embraces the local climate but does so in a manner that challenges the social setting of new housing developments. By instituting radical permeability – through the agency of oversized garage doors – this home harks back to a time I remember from my own Queensland childhood, when children roamed freely between neighbouring houses.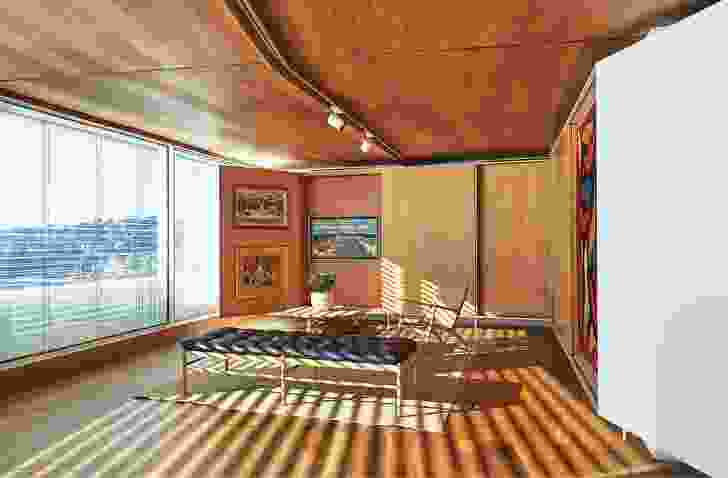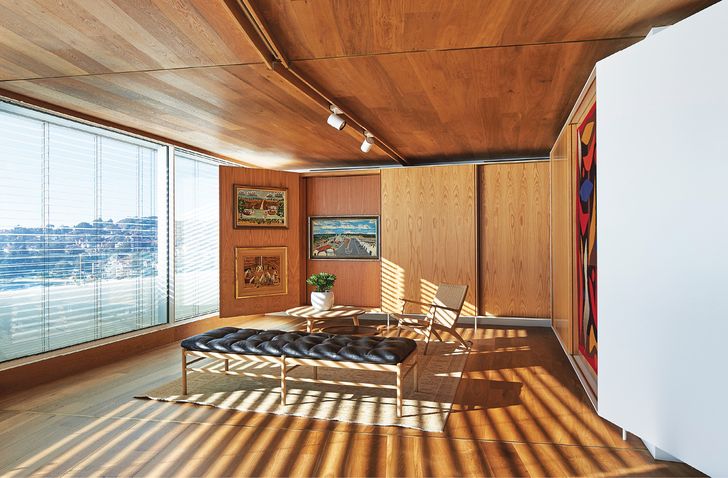 The only apartment to have received the premier Houses Award, Darling Point Apartment by Chenchow Little (2016 Australian House of the Year) shares some of the sensibility of Bisley House, expressed as a nod to post-war modernism, combined with the aspect of a sweeping Sydney Harbour view. Primarily an interior project, the apartment is akin to a mid-century modernist house, with liberal use of timber on floors, walls and ceiling, and a spare but strategic use of colour in secondary rooms.
Carefully balancing concrete, stone, timber, steel and glass, Peter Stutchbury Architecture's Invisible House (2014 Australian House of the Year) reflects another tectonic of Australian residential architecture altogether. In common with Planchonella House by Jesse Bennett Architect (2015 Australian House of the Year), both designs employ seemingly endless planes of concrete. A contemporary engagement with climate and landscape, rather than built history, anchors these two projects in their sites.
Cabbage Tree House, also by Peter Stutchbury Architecture (2018 Australian House of the Year), takes the notion of a connection to landscape to literal extremes, with massive masonry walls founded on a northern Sydney rock shelf. Materiality is the key here and the house is cave-like in parts. Relying on its massive masonry construction (brick and concrete, combined with timber and glass) to imbue living spaces with warmth, it is defined by gentle curves against the landscape.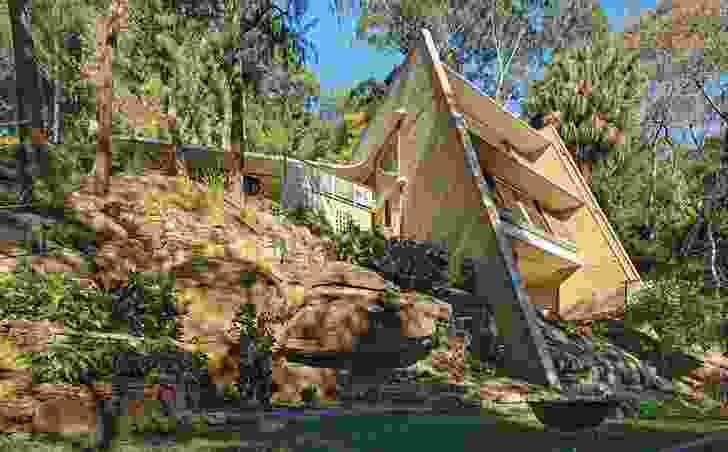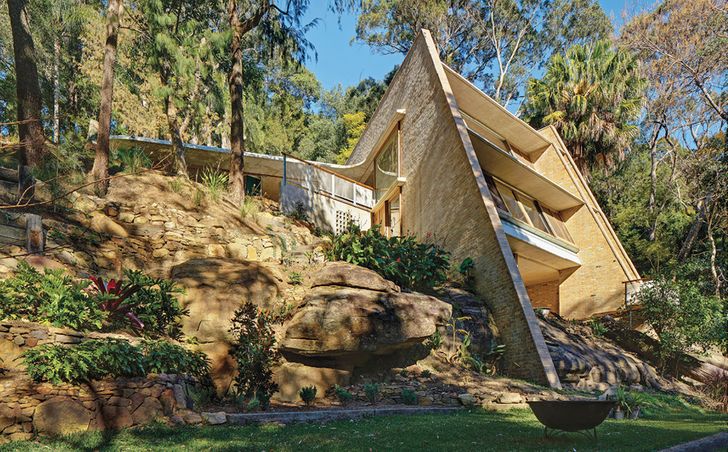 The Houses Awards winners provide a snapshot of the evolving nature of "home" and the most recent Australian House of the Year (2019), Daylesford Longhouse by Partners Hill, signifies a departure from the expected program of a home. A combined dwelling/farm building/greenhouse/business premises, the house focuses actively on exploiting climate and micro-climate. This home is an exciting experiment in living and working. It represents an evolution in hybrid housing that is entirely of the moment, almost akin to a rural or agricultural co-working hub. The simplicity of materials used, with timber and brick sub-buildings beneath the 110-metre-long shed roof, combine with a playful novelty of spatial exploration to create something that is both strangely familiar and yet radically different to anything we might have seen 10 years ago.
These houses demonstrate shared design ideals, from a preoccupation with anchoring to place through a response to climate and context, to rich and grounded use of materials. And yet, the most recent project shows the emergence of a hybrid design that may have been unimaginable a mere decade before. Taken together, these projects describe a trajectory of increasing preoccupation with climate and the elements that ground and sustain us, and an increasing hybridization of program and brief. These are dwellings that have been conceived to endure, in terms of both physical fabric and the vicissitudes of fashion. They have all been shaped with a long-term view, intentionally side-stepping the fashion moment in favour of timelessness.
Entries to 2020 Houses Awards close on 29 February. To submit, click here.
The shortlist will be published on ArchitectureAU.com 9 April. Winners will be announced at a presentation on Friday 31 July 2020 at the Art Gallery of New South Wales in Sydney.
Related topics