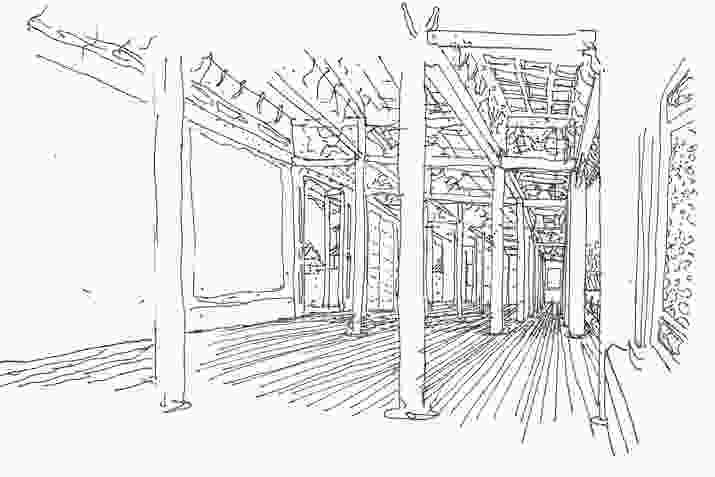 The intersection between the abstract and the tectonic is an important detail of architecture to consider, as the relationship between the two elements offers an oppositional tension. A tectonic approach expresses the constructional logic of a building, while abstraction demands a reduction of expression to make explicit a building's concept or diagram. Working between the two offers the prospect of a building attaining an object quality without the dilution that overt tectonic expression can impose.
A constructionally expressive interior within a more severe, or abstract, overall form is a persistent architectural device. It can be found across time, from the Cordoba Mezquita mosque in southern Spain, which features a column grid with patterned arches set inside protective walls, to the Hall of Supreme Harmony in Beijing, a crafted interior within the planar walls of the Forbidden City. Contemporary examples include Mansilla and Tuñón's MUSAC contemporary art museum in Spain, with its almost Kahnian interior, and Adjaye's Whitechapel Idea Store, which has a flush-glass, sparingly articulated facade that cloaks a richly detailed interior, where walls take on thickness and a type of "imbrication" (to use Adjaye's term) occurs between program, structure and space.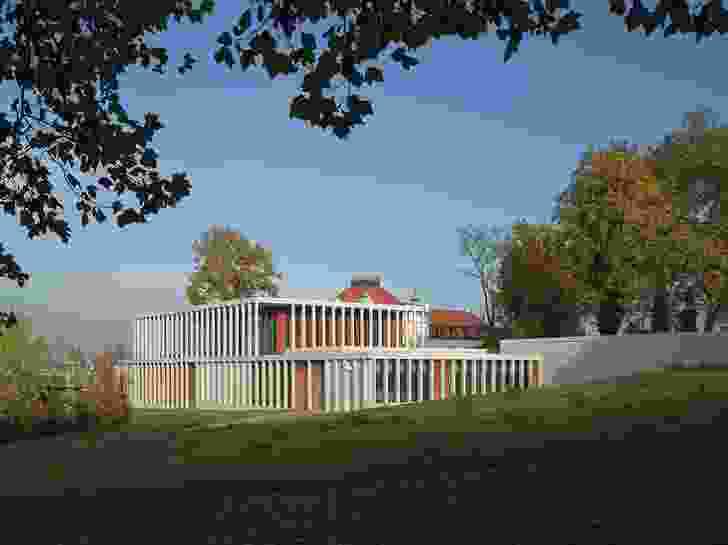 Tectonic elements appear externally in David Chipperfield's work, albeit in heavily reduced form. Chipperfield is inclined to employ linear arrangements of closely spaced columns, which sit somewhere between a screen and a column. These arrangements, developed in the Museum of Modern Literature in Marbach, as well as the upcoming James Simon Gallery on Museum Island, Berlin, contain a reference to historical expression with a repetitive stabilizing effect. This tension grounds Chipperfield's buildings in the city texture, responding to historical form while claiming a contemporary identity.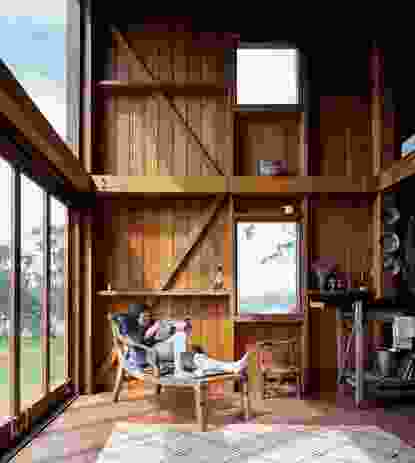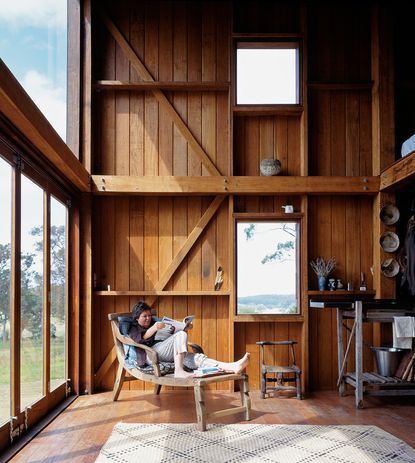 In my studio we have explored this detail, or tension, in a number of projects. The Karinya project in New South Wales employs an articulated roof structure in contrast to a composition of reduced planar surfaces. Our Australia House project in Niigata Prefecture, Japan, creates a transition from the abstract to tectonic. On approach to the building, the viewer is presented with a type of object quality – a reduced, dynamic, triangular building resting within the landscape. Upon entering the site, a more familiar domestic presence is encountered with a suggestion of the structure of the building. Then, on entering the interior, the roof framing and king post emerge as primary elements of the expression. Here, the structural elements create a type of structural texture. The project took inspiration from Nick Murcutt's Box House in Tathra, in southern New South Wales. This wonderful small house exemplified Nick's exploration of this tension of the abstract and the tectonic. I regard it as one of the seminal Australian domestic projects, opening up ground while claiming a past. A favourite phrase of Nick's, which I heard frequently during five years working at Neeson Murcutt, has become a lens in my interpretation of architecture: "More abstract, less tectonic."
Source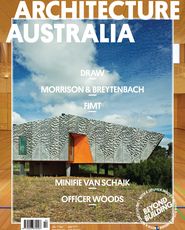 Issue
Architecture Australia, March 2012
Related topics