A number of film screenings, tours, and panel discussions at the 2018 Perth Writers Week will have an architectural slant.
Part of the Perth Festival, Writers Week, which will take place from 19 to 25 February, will this year expand beyond its hub at The University Club of Western Australia to a number of smaller venues across the city.
Guest curator William Yeoman said the changes were intended "to see how other disciplines, such as architecture, can be a form of storytelling."
As well as screenings of four films by architectural filmmakers Ila Bêka and Louise Lemoine, events on offer include walking tours of the Perth foreshore and the historic East End and a number of panel discussions.
20 February, 6.30–8pm
Heritage architect and former WA chapter president of the Australian Institute of Architects Phil Griffiths will lead a walking tour of the historic East End precinct. The area is one of the oldest parts of the city and contains a number of Perth's most significant buildings, including Perth Town Hall, the State Buildings, Perth Mint and the Government Printing Offices
Griffiths is responsible for work at Fremantle Prison (Western Australia's only World Heritage cultural site), the revitalization of the William Square precinct in Northbridge and conservation and rejuvenation projects on Rottnest Island.
20 February, 6.30–8pm
Architect Julian Bolleter of the Australian Urban Design Research Centre will lead a group on a walk of the Swan River foreshore in search of some of Perth's most architecturally interesting buildings.
In 2016 Bolleter curated an exhibition, Take me to the river: Alternative stories of Perth's foreshore, and authored an accompanying book, both of which explored the many proposals that have been made to reshape Perth's riverfront, which has "acted as a veritable sinkhole for proposal," over the past few decades.
24 February, 11.45am
In this event hosted by Writers Week guest curator William Yeoman, classical pianist Geoffrey Lancaster and former Vic and WA government architect Geoffrey London will meet to hash out the relationship between music and architecture.
24 February, 1pm
The first of four films taken from the "Living Architectures" series directed by architectural auteurs Ila Bêka and Louise Lemoine to show at Writers Week, Koolhaas Houselife provides viewers with a look inside the Maison Bordeaux, designed by Rem Koolhaas of OMA, by following housekeeper Guadalupe Acedo as she goes about her day.
24 February, 4pm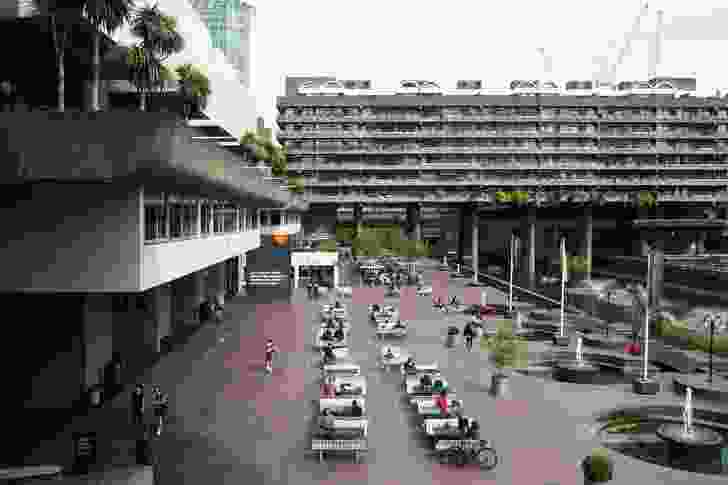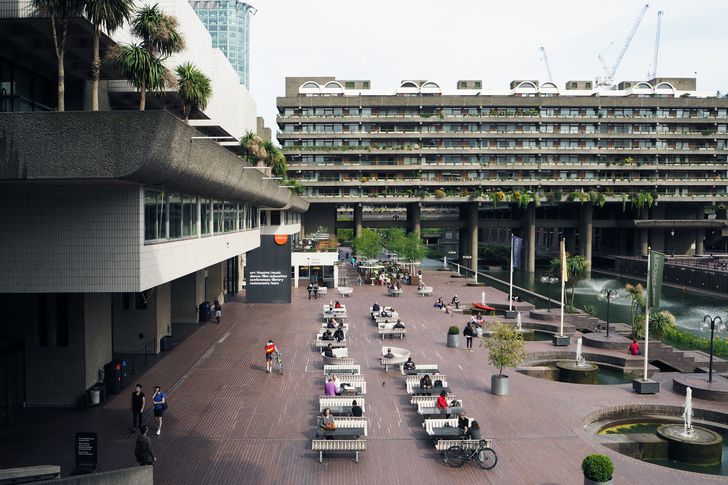 Commissioned by London's Barbican Centre in 2014, this documentary comprises a series of daily snapshots of the residents of the Chamberlin, Powell and Bon-designed Barbican Estate housing complex.
25 February, 11.45am
Geoffrey London and Julian Bolleter will be joined by comedian and curator Tim Ross to examine the rise and fall of Modernism in Australian domestic architecture – a timely topic given the threat hanging over a number of significant buildings around the country, including, but not limited to, Sydney's Sirius housing complex.
The session is named for a book of the same name, published in 2017 by UWA Publishing and authored by London, Philip Goad and Conrad, that tracks the evolution of domestic modernist architecture and the philosophies that underpinned the movement.
25 February, 1pm
The Infinite Happiness looks at the 8 House outside Copenhagen by the Bjarke Ingels Group by documenting the lives of its residents. The building, which comprises apartments and businesses stacked around two central courtyards, has been showered with praise since its completion in 2011. It won the World Housing Building of the Year at the 2011 World Architecture Festival and was nominated for the 2017 Moriyama RAIC International Prize.
25 February, 4pm
Moriyama-san examines the daily life of Yasuo Moriyama, the eccentric inhabitant of Moriyama House, designed by Pritzker Prize laureate and SANAA co-founder Ryue Nishizawa.
Related topics