Torben Madsen gets a "good feeling" in his stomach when he's got a design just right. That's the moment he knows that the months, or maybe years, spent refining a design have paid off. He widens his eyes and expands his arms as he describes it: "It puts me in a really good mood."
Madsen is head of design at Link Arkitektur, the practice behind Danish brand Vola's tapware and accessories products since 2006, as well as the design of the Vola Academy in Horsens, Denmark, and the brand's showrooms around the world. He is currently designing Vola's new Melbourne showroom as well as a new product that, at this stage, is "top secret."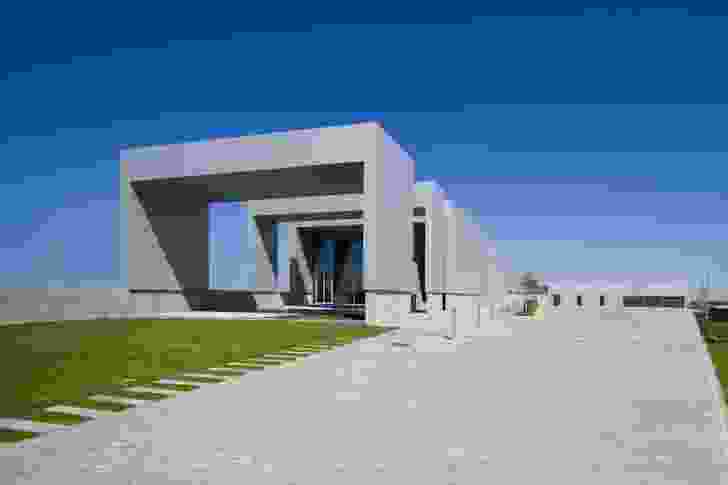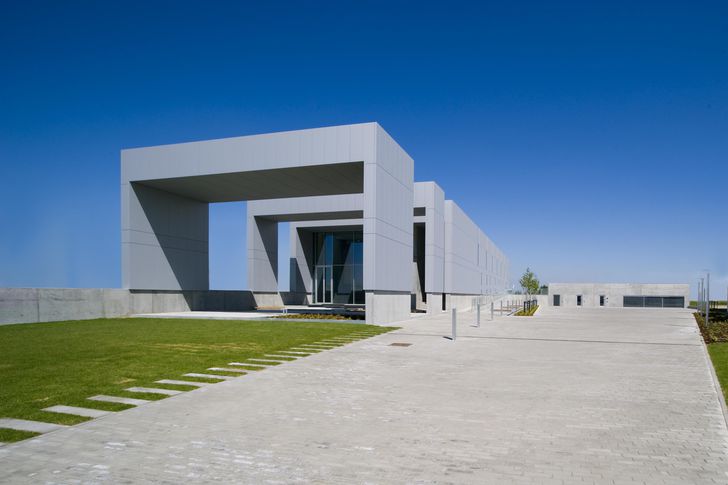 While the firm primarily works on commercial architecture – recent projects include the Danish Centre for Proton Therapy in Aarhus, Denmark (ongoing), the New University Hospital in Aalborg, Denmark (ongoing), and the Storgata in Bodø city centre development in Norway (2016) – it is in product design that Madsen really connects with his passion.
"When I finished my studies I worked as a building architect for one year, but I felt there was too much trouble in that, because there's always a battle [with] the contractor, the builder," he says. "I [was frustrated that] I never got to see a project the whole way through … so I just started to design things, furniture, in my own studio. It was much more enjoyable. For example, if you are part of drawing a house, you come back and see it finished but you're often not a part of the whole process."
As well as continuing his commercial architecture work throughout Scandinavia, Madsen is behind the designs of some of Vola's renowned tapware and accessories, including the Round Series of built-in waste bins and accessories, the 060 round-head shower, the FS1 floor-mounted mixer, the FS2 freestanding mixer and the T39 towel warmer, products he is so invested in that he refers to them as his children. "It's very difficult to [pick a favourite] among your children, but the 060 round-head shower offers so much," he says.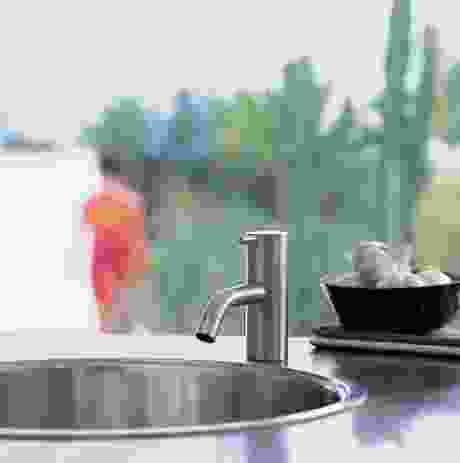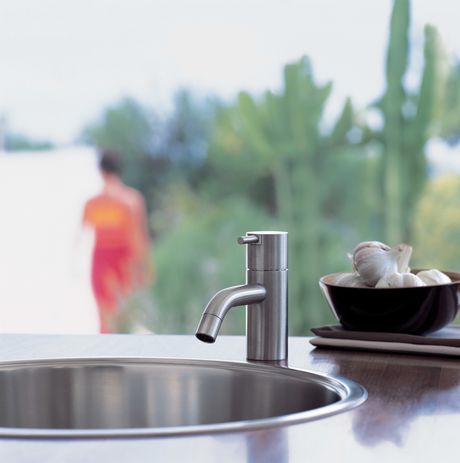 The Vola story began in 1968, when Danish architect and designer Arne Jacobsen (1902–1971) designed the Vola HV1 tap for the National Bank of Denmark. Since 2006, following designs by Teit Weylandt, one of Jacobsen's former assistants, Madsen has carried the design flame for the family-owned company, which manufactures all its products in Denmark.
It was after Link Arkitektur designed the Vola Academy in 2006 (it was built in 2008) that Madsen was asked to work on some ideas for new products. "The first challenge was the FS1 bath filler … Vola said, 'Don't just come up with some drawings [straightaway], try to get into the Vola DNA before you even start.' We tried to analyse what Arne Jacobsen had made. And it was really about analysis, as we couldn't talk to him," Madsen says.
He spent a lot of time familiarizing himself with the intricacies of Vola pieces before embarking on his first design for the brand – coincidentally, the house he bought back in 1992 was fitted out with Vola products, making the process easier. "It was like reading a poem. We [asked], what's the meaning of this? And of course we found that it is the cylinder that is the main geometry in the Vola products … [through this process] we now have a big companion [that] we always go back to when working on a new design, to ask what is Vola, what is not." The "Vola Bible," as he refers to it.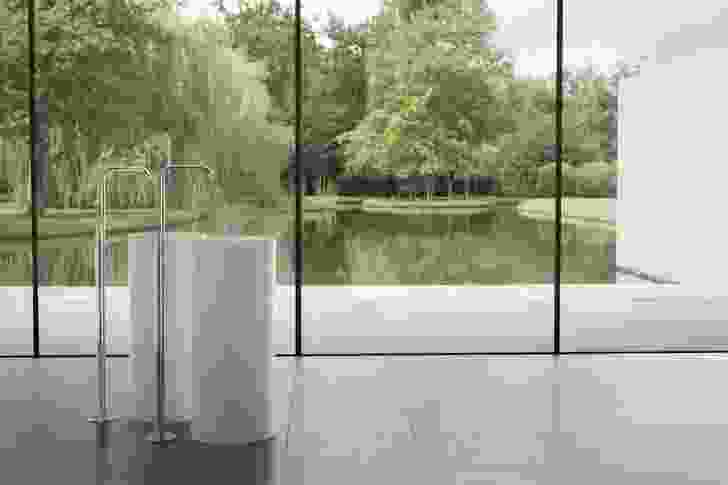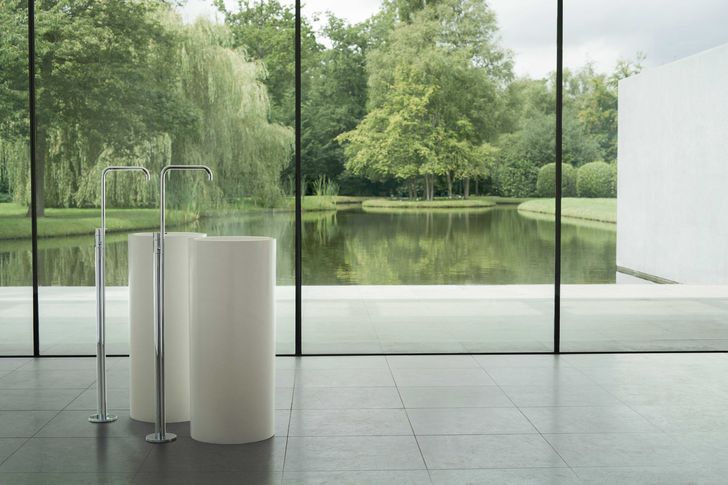 It's unusual for a tapware and accessories brand to offer only one line of products after almost fifty years in production. But new products are only added to the Vola range when an addition to the family is needed, and not released until the team is confident that the product is another classic. "We have never released a product when we are in doubt. We do it when we have created a solution to a problem and we believe in it," he says.
"It's a good stomach feeling when you get it – and you know this is the one product, you don't need to design another one, and that's when we release it."
While he is working to maintain Jacobsen's legacy and vision, Madsen is also pushing boundaries. He says it is important for designers to push their clients "to another place, where they didn't think they could go." An example of this is the 060 round-head shower, which Madsen says Vola was initially unsure about, but which he now names as his favourite Vola child. "They didn't want a round-head shower, but I gave them a round-head shower. They thought they should have one thing, but they got another thing and [it made them] more happy," he says. "Times are changing … and we are moving ahead."
Madsen considers this concept an important part of sustainable design in general. He says the world doesn't need any more "crap" products and that sustainability is about creating products that last. For example, Vola provides spare parts for Vola taps that are forty or fifty years old. When a technical improvement is released, it is designed in such a way that the older generation of taps can be upgraded.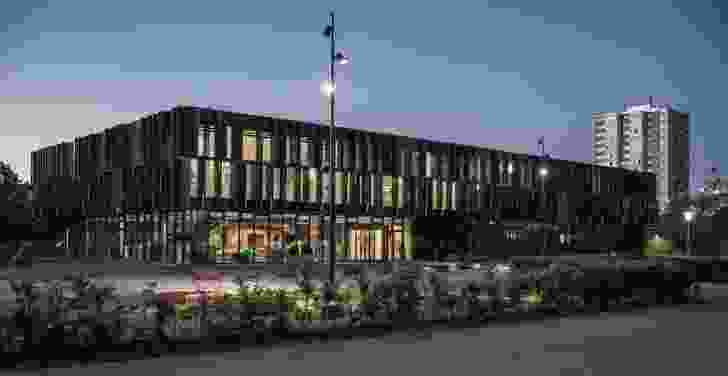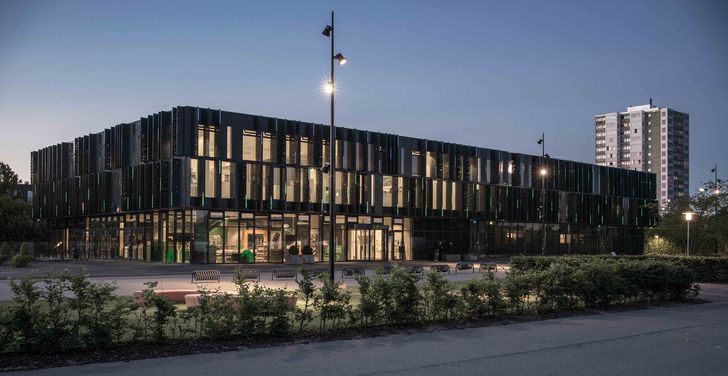 Sustainability is a focus of Madsen's work and he recently spoke on the topic during Rising Architecture Week (11–15 September 2017), held in Aarhus, Denmark – the 2017 European Capital of Culture. The event included exhibitions and a conference exploring how architecture and construction can help solve future challenges. In his talk, Madsen reinforced that good design is not about trends, superfluous technology and gadgets or making something new just for the sake of it. Good design is creating something that is timeless, sustainable and necessary – and he hopes that there will be more of this in the future.
"[Especially] among young people, there is a growing tendency for more awareness about sustainability and quality. There is a slow movement and as designers, together with the lawmakers, we need to move this way. It's the idea of nudging people in the right direction."
He says it is also up to parents to encourage their children to provoke and create, and to tell them, "You are responsible for your environment, so you have to clean up your things."
As well as his "Vola children," Madsen has two adopted children – a twenty-two-year-old son and a nineteen-year-old daughter. His daughter is studying architecture and design and has not hesitated to tell him when she doesn't like a particular product. "I'm like, 'What do you mean?! No pocket money for you now!" But Madsen is proud of his daughter. He says it is important for younger generations to be aware of what works and why, what they like and why, and how their choices affect a sustainable future.
"We all have an obligation to stop making things that we just throw away … If we stand together I think we will fulfil this dream to make the world a little bit better to live in."
*Vola is a commercial partner of Rising Architecture Week 2017. The writer travelled to Denmark as a guest of Vola.