Bates Smart's recent fitout for an architectural physicist at 106 Flinders Street is an elegant study in warm, relaxed workplace design. "Our client wanted a calm, tranquil space in which to work, collaborate and entertain," says Bates Smart associate director Grant Filipoff. "And it also had to have a welcoming ambience."
The resulting scheme is striking for its sense of spatial clarity and an uncomplicated plan that resonates because of its domestic scale. But the fitout's most compelling design expression is a singular material palette of Douglas fir. This sandy-hued timber clads the walls, ceiling and floors, creating a cocoon-like effect conducive to a comfortable workplace. "The interior was meticulously handcrafted by our carpenter, with minimal wastage as offcuts were made into loose furniture and door handles," explains Filipoff.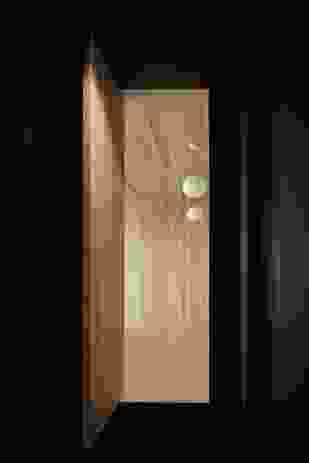 It's an environmentally sustainable design approach that only serves to heighten the cohesion between the office's different rooms, as well as inject the scheme with an appealing dose of Scandinavian charm. While the selection of timber is crucial to achieving this particular aesthetic, the use of Intergrain UltraClear Interior finish was also integral to the outcome. This satin sheen product is so well suited because it doesn't alter the appearance of timber and therefore allows the inherent qualities of the Douglas fir to be expressed and celebrated.
"Intergrain UltraClear Interior has been designed not to impact the colour of timber at all – as opposed to the Exterior version, which has a slight honey hue because it needs to reflect UV rays," says Douglas Curr, technical sales and specification manager for Intergrain.
The finish can be applied to timber with a brush or spray gun on or off site. For optimal results, applying it off site in a controlled factory environment creates a uniform finish ideal for highlighting craftmanship and the timber's unique characteristics.
UltraClear Interior is Green Star compliant and water based, so VOCs are low. Intergrain has a team of five chemists working full-time in the company's laboratory, researching and developing new technologies to make products that are environmentally friendly. UltraClear Interior has virtually no odour (a necessary requirement in a space measuring only ninety-five square metres), which further contributes to the workplace's high level of comfort.
This content is presented by Intergrain. For more information visit intergrain.com.au. 106 Flinders Street by Bates Smart is the 2016 Intergrain Timber Vision Awards Commercial Interior winner.
Read the project review of 106 Flinders Street by Bates Smart.
Source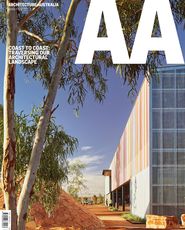 Issue
Architecture Australia, January 2017
Related topics