Architecture and architects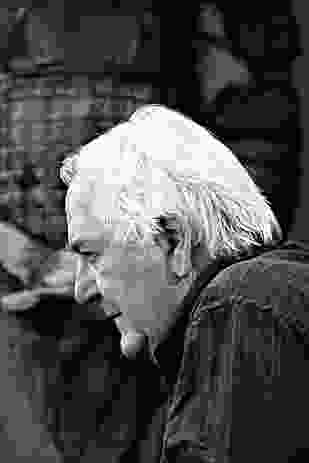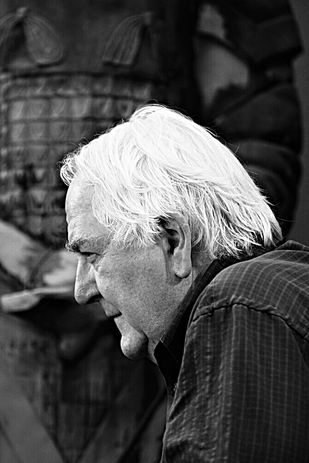 My involvement with architecture now spans some fifty years and during that time it has been the prime focus and vehicle of my existence, although, as with most beings, my effectiveness has been ambushed by insecurity, laziness and indulgence. The making of architecture is addictive, and as Monet was quoted as saying about his painting: "It has been the obsession, the joy and the torment of my days."
Over those fifty years, dramatic changes have occurred in architecture and in the structure and behaviour of our society. In particular, rapid increases in our population in urban centres and the consequent need for an increasing diversity of residential types is imposing enormous pressure on our ailing infrastructure and on our capacity to plan and provide for long-term relevant and supportive urban environments.
The interweaving of an architect with architecture can be extraordinarily fulfilling. Few professions or activities provide an environment in which tangible benefits are so readily available to the producer and to the private and public recipient.
Hugh Mackay, one of Australia's leading social researchers and authors, tells us that in terms of psychotherapy the wish to really know ourselves can be found through creative self-expression. When one is totally engrossed in some form of art and design, this form of expression is both therapeutic and reinforcing for those involved and in doing so, one is challenged to see the world in a more intensive way.
For those of us involved in architecture, this would suggest that there are just rewards inherent in the process of making architecture, beyond the prosaic act of making money. On the other hand, the design and production of architecture can be a complex and frustrating engagement because of the many and varied stakeholders associated with larger community, institutional or corporate client groups, not forgetting the role played by the various and growing list of regulatory authorities plying their wares.
While architects can gain great comfort from the fact that in the creative stage of design they are investing in a process that directs them away from boredom, stultification and impotence, they can also be engaged in a more confusing process with a more complex grouping of users, subjecting them to sleepless nights and periods of manic depression.
Achieving a balance between these two apparent extremes is in itself an art form that requires abnormal degrees of non-arrogant self-belief, patience, stamina and experience. These skills, or virtues, are generally not found in the halls of learning, which must, it seems, spend most of their time providing instruction in the realms of theory and method.
My personal journey into and through architecture started in 1956 when I left Hamilton in the western district of Victoria at twenty-two years of age to study architecture at the Royal Melbourne Institute of Technology (RMIT).
Four years later, without completing the course, I was working in the office of Grounds Romberg and Boyd (GRB). After working there for two years during the 1961 recession I left GRB to commence my own practice, based on one commission: a small house on the Mornington Peninsula. I became a registered architect in 1963 without obtaining an academic qualification.
The year of 1961 was a fortuitous year to start a practice because, being the low point in a local economic cycle, things could only get better. And so they did, but not without some debilitating financial troughs that tended to corrode the soul and bend the spirit.
By 1972, the practice seemed stable enough to enable me to launch myself at tertiary education. I became Head of the School of Architecture and Building at RMIT in 1972, and then in 1975 I became Dean of the Faculty of Architecture and Building. I remained directly involved with my practice throughout my term at RMIT and after leaving there in 1982, I reengaged fully with the practice.
Housing urban Australia
Much of my architectural work has been involved with housing, and while the range covers a broad field both economically and functionally, one of my major concerns is the provision of well-designed, reasonably priced housing for the general populace.
With our rapidly expanding urban populations, the need for appropriate housing is greater than ever. No matter the early aspirations of a quarter-acre block with a swimming pool and room for a pony, there is now a recognition and an increasing acceptance that our urban genes are evolving and our desire to be close to facilities, schools and public transport etc. is becoming a necessity. This has required an increase in residential densities within a kick or two of the urban centres.
The acceptance and implementation of this strategic change will reduce infrastructure cost, optimize land use, increase social cohesion and make for a more interesting and challenging lifestyle. A long-term benefit for some short-term pain.
Australia has one of the lowest housing densities in the world. The average housing density on Melbourne's fringe is around ten dwellings per hectare, compared to the UK's urban fringe, which has around twenty-five to thirty dwellings per hectare. According to the 2006 Census there were over 1.3 million occupied private dwellings in Melbourne, the majority of which (71.9 percent) were separate houses.
The minimum density level necessary to support a local school, frequent bus service or local shops is established at about five thousand homes per square kilometre. In the outer suburbs of Melbourne there are many areas where the population is spread too thinly to support these essential services.
While the supply of medium- and high-density housing has increased in all regions of Melbourne, over recent years much of this growth has been confined to the established inner suburbs. The state government's strategic planning document, Melbourne 2030, has sought to try and change the traditional pattern of Melbourne's development by introducing a legislated urban growth boundary. It has also nominated over one hundred principal and major mixed-use activity centres in the existing metropolitan area for focused development. The benefit of higher densities within these areas is that residents have access to transport, shops, schools, employment, recreation and community services.
Due to the forecast growth in population, the ageing of our population and the decrease in household size (it is anticipated that 90 percent of additional households by 2030 are expected to be one- or two-person households), there will be greater demand for alternative and more flexible housing models in and around city centres. Qualities such as easy access to public infrastructure, jobs, retail and health services, cultural activities, schools and parks become a reason to choose an urban lifestyle rather than the suburban model.
In June 2011, the Grattan Institute published a research paper called The Housing We'd Choose. In order to completely understand the concepts within the article the full report should be read. What we found most interesting were findings on the shortage in housing supply stock and the housing stock we would choose when balancing all life factors.
In Melbourne there is currently a 20 percent oversupply of detached housing stock. This comes with a 12 percent undersupply of semi detached dwellings and an 8 percent undersupply of low-rise apartments. The market is ready for a greater diversity of housing types across multiple locations to meet their needs in terms of location to amenities, distance to workplace, family and social networks.
Cluster housing is a generic form of housing that began with the first forms of human settlement. It is the grouping of houses with integrated landscaped open spaces that provide an environment that adds to physical attractiveness, usability and social cohesiveness. Courtyard housing is a form of housing that integrates private open spaces with internal rooms to extend and enhance the quality of living spaces. When cluster housing principles and courtyard housing are used together for residential developments they provide a sensible and creative way of integrating housing with a hierarchy of open spaces for use by residents. Private, semi-private and shared open spaces are common in this form of development. The correlation of courtyard housing and cluster subdivision techniques can lead to superior forms of comprehensive developments that engender a sense of visual cohesiveness while allowing a satisfactory degree of diversity in form, colour, size and type of building to avoid too much banality and repetition. The diversity of open space types and their locations also adds to the intricacy and intrigue of the overall presentation.
Comprehensive developments that utilize cluster housing and courtyard housing principles can optimize land usage by aggregating all the peripheral land, which in normal developments is associated with regulatory setbacks, to form semi-private open spaces that add dramatically to the livable functions of a house. Through creative and thoughtful design, a walled courtyard can provide a satisfactory degree of privacy and function, and with shared walls, best orientation and manipulated space the courtyard becomes an external room that provides increased, integrated living space.
Aggregated space gained through more efficient and creative planning is available for sharing by the residential community. Such spaces with well-designed, attractive landscaping are suitable for a variety of purposes, including recreation, food production, contemplation and habitat.
The advantages of integrating cluster subdivision techniques with courtyard housing are:
Increased residential densities within the middle suburbs.
An increased level of livability due to more effective spatial arrangements and a higher quality of sensitive rational design.
The provision of attractive built residential precincts through skilful integration of quality-designed buildings and landscape to respectfully insert more appropriate dwelling types into existing suburbs, without detriment to the amenity of neighbouring properties and residents.
It should be understood that the proposed residential model being argued for is another option for how increased density and improved livability can occur together. There are many other options, both existing and proposed. The courtyard, cluster-housing model was implemented successfully in Melbourne in the 1970s and should be revisited as a highly plausible residential development option.
Source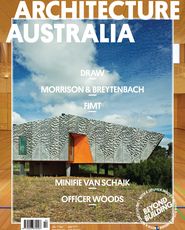 Discourse
Published online: 21 Mar 2012
Words: Graeme Gunn

Issue
Architecture Australia, March 2012
Related topics