It is estimated that there are around ten thousand homeless people in Perth, many of whom are rough sleepers – that is, with no formal shelter of any kind from day to day. Vincentcare's Tom Fisher House provides a "safe sleep" for up to ten of Perth's chronically homeless and at-risk rough sleepers. The service receives referrals from Vincentcare's Street to Home's Assertive Outreach team, as well as the Nyoongar Patrol and Western Australia Police, and offers people somewhere to shower, wash clothes, prepare a light meal and receive basic first aid. It also offers access to information and counselling and the potential to connect with other service providers in the hope that this might help with the transition from a life on the streets.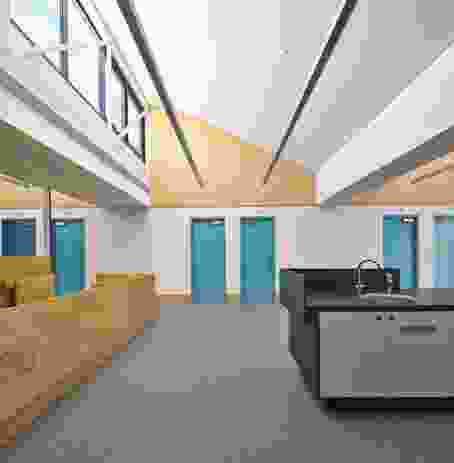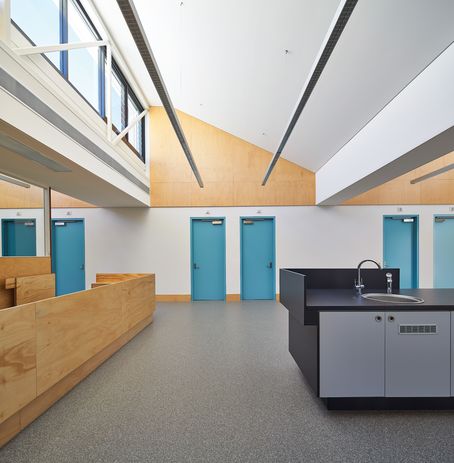 The people who use this service cannot be accommodated in standard housing facilities. Many have severe mental illness and chronic alcohol and drug issues, requiring high levels of supervision and care. Some might have found their way into the police lockup overnight if not for the referral. The house is staffed by a multidisciplinary team, working through a harm reduction framework, including registered and enrolled nurses, care support workers and service support.
Through a previous project, "Building for Diversity" for Foundation Housing in Northbridge, we had come to understand the powerful cycle of homelessness from which people struggle to free themselves. In the Tom Fisher House project, those accommodated face an even greater challenge due to the compounding issues of mental illness and substance abuse. This was a serious undertaking, challenging our perception of what role architecture can play in such an enormous problem as homelessness. Our profession is not nimble, like the mobile services that provide medical checks, food and even laundry, yet in this project there is an opportunity to operate in the strange nexus between shelter, safety and security. It intentionally oscillates between the domestic and the institutional.
While the functional and administrative challenges could easily have led the arrangement of the plan, we wanted to emphasize the creation of a welcoming place through materials, colour and volume. This is not a home or a community centre, but it is also not a prison or hospital. It is a place that provides essential services and at the same time, through design, creates a space of comfort and security. A space to exhale, or even relax. To get a good night's sleep – something impossible to do on the streets.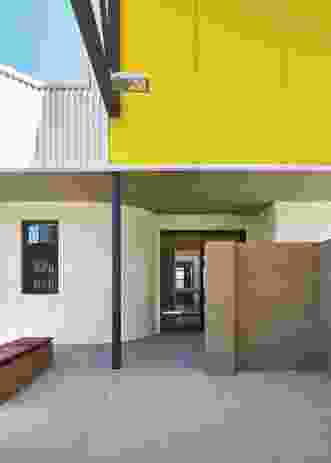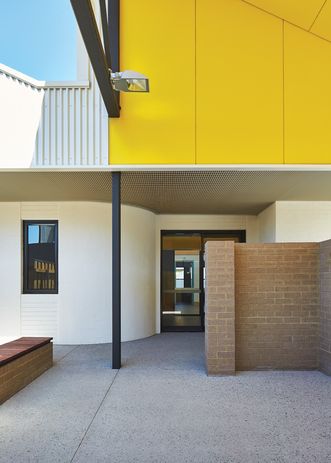 In order to maintain an anonymous address, away from public scrutiny, and to allay the fears of nervous neighbours, Tom Fisher House sits at the very back of the block, with a nondescript commercial building, also designed by us, facing busy Beaufort Street. Planning developed through an intensive process of briefing and questioning to get an insight into both the needs of the consumers and the challenges for staff. Ten bedrooms – each with ensuite, including two doubles – line the south-eastern boundary, with administration and support services on the other side of the communal spaces that sit between. It is in these spaces that we sought to exploit the opportunities for light and volume afforded by the reinterpretation of a sawtooth roof.
The staged entry sequence to the building is internally focused and allows for secure triage upon arrival. The interior is both warm and light, with open views at both ends providing visual relief but also a sense of security and safety. Within the covered outdoor courtyards there are a range of spaces, including custom-designed dog kennels, a fireplace and even a space to sleep outside if this is the preference.
There are many, many challenges in the delivery of this type of pilot facility. Users of the shelter only come in the evenings and are transported back to the central city during the day. They are not settling in long-term and therefore are not in a position to surrender their belongings. The things that they need to survive may include weapons for personal safety or illicit substances for personal use. How can we manage and store this? Many have dogs for companionship and safety, but these very companions can often exclude them from other forms of shelter, or they may lose the dogs if they are taken into custody by police.
The impact of this project is perhaps minute when compared with the enormity of the challenge of homelessness but we hope that the project does offer relief, safety and a moment of repose for its temporary residents. Ultimately we sought to expand the brief and seek out spaces in which people can connect. The need for shelter is critical but so is providing a place to be welcomed with dignity and without judgement. We believe that good design has the power to do just that.
Source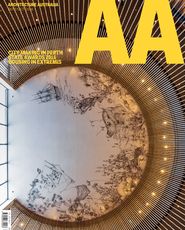 Issue
Architecture Australia, September 2016
Related topics