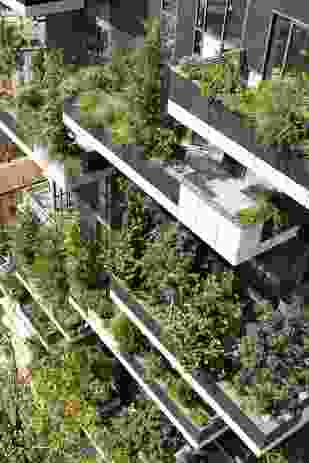 A project billed as 'Europe's first vertical forest' has won the lucrative 2014 International Highrise Award. Bosco Verticale in Milan, Italy, by Boeri Studio beat out Jean Nouvel's Sydney project, One Central Park, and a host of other high profile skyscrapers from around the world to take home the EUR 50,000 prize.
Deutsches Architekturmuseum and DekaBank initiated the IHA in 2003 with the City of Frankfurt and it has been bestowed biannually since 2004. The key criterion is that the winning building unites sustainability, form, interior qualities and social aspects to create a pioneering design.
In awarding Bosco Verticale, the jury of the International Highrise Award (IHA) 2014 described it as a trailblazing project for green highrises that can be considered a prototype for the cities of tomorrow. Two lushly-planted residential highrises form the project, of 80 and 112 metres tall respectively. Each of the 113 apartments is equipped with at least one balcony, which resembles a small garden or forest: several hundred trees, along with bushes and shrubs cover the facade. The plants ensure a natural climate in the apartments and provide outstanding residential conditions.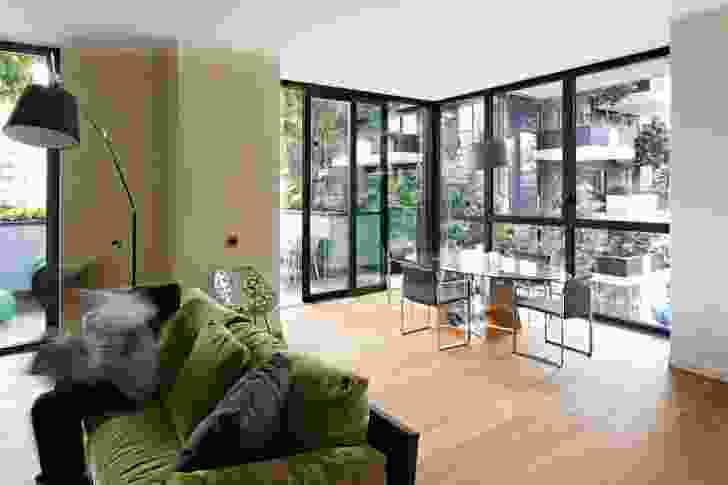 "Bosco Verticale is a marvelous project! It's an expression of the extensive human need for green," pronounced the jury of experts chaired by last IHA prize winner Christoph Ingenhoven. "The 'wooded highrises" are a striking example of a symbiosis of architecture and nature."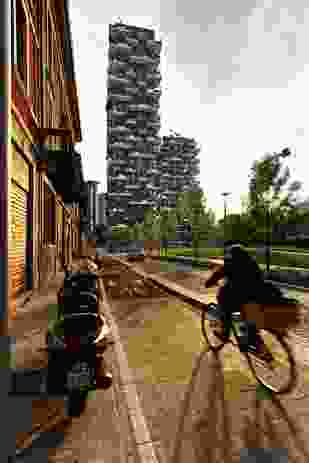 In tackling the challenge of "greening" a highrise façade in Europe, Boeri Studio was supported by agronomist landscape consultants Laura Gatti and Emanuela Borio. The project was developed by Hines Italia SGR SpA, an asset management firm for real estate investment funds, which is headquartered in Milan and focuses on modernization and urban renewal plans.
"I am very glad for this prestigious award," said project architect, Stefano Boeri. "I am glad because the prize to the Bosco Verticale is a recognition to experimentation in architecture; it is an invitation to think about architecture as an anticipation of the future for everyone – and not just as the emergence of a style or language."
All of the 26 projects nominated for IHA 2014 will feature in an exhibition run at Deutsches Architekturmuseum (DAM ) in Frankfurt from 20 November 2014 to 1 February 2015.