In the 1995 Architecture Australia article "Competitions: Can They Work?" Frank Stanisic and Russell Olsson wrote: "Current interest in design competitions from all levels of government ­— federal, state and local — is unprecedented." Seventeen years on, what has this year in competition offered us?
Competitions are an important platform for procuring innovative and unexpected design solutions. They are also fantastic opportunities to generate civic interest in the built environment, and for creating transformational opportunities for practices through exposure and experience. However, the competition model also has some problems: in order to enable architectural excellence there needs to be a variety of approaches tailored to fit client needs and brief requirements.
Andrew Mackenzie, founder of City Lab (a practice that works with both private and public partners to deliver competitions), has extensive experience in managing and convening architectural competitions. When being interviewed, he said that a broad palette of competition types is important, and continued:
Typically when the budget or the program is very tight, it is not a good idea to embark on a long, complex and possibly expensive design competition. When there are very specific restrictions and very clear existing models such as social housing, for example, spending half a million dollars on an ideas competition may not represent value for money. On the other hand, if you have a design challenge that has the potential to provide prototypic solutions it may represent a good option. For instance in considering how you create sustainable tourism opportunities in remote fragile environments, like the competition Proposition engaged with at Ningaloo Reef, the challenge is significantly broad, complex and interesting — you're not solving a problem for one project, you're producing intelligent research that may be applied, in this case, up and down the coast of Western Australia. Different competition models respond to different types of challenges.
A review of a selection of Australian competitions that were widely publicized in the past year revealed a variety of formats, eligibility requirements and outcomes. There were competitions aimed at built outcomes that focused on ideas and even ones with unclear trajectories. There were one-stage and two-stage competitions. Of the two-stage competitions, some requested credentials as the first stage while others requested a conceptual design or design approach. Some were aimed at professionals and a few openly encouraged participation by students and emerging practitioners. Some commanded a registration fee while others did not.
In terms of ideas competitions, CAPITheticAL was the highlight. In light of Canberra's upcoming centenary celebrations CAPITheticAL asked entrants to "review Canberra's history and imagine how an Australian national capital might be created in the 21st century. [To] revisit the kind of lively dialogue that was happening one hundred years ago, and to see how that dialogue plays out in the 21st century." An ambitious conceptual project on many levels, it asked entrants to engage not only with Australia's architectural history but also our urban history and the history of Australia's political identity. (The prize winners will be announced in March 2013.)
So why would you enter an ideas competition? They cost money, there is no real outcome (although sometimes there is prize money — the prize pool for CAPITheticAL is over $100,000). Brisbane architecture graduate Phillip Nielsen recently won $20,000 in the Boral Design Awards 2011/2012 (an ideas competition). The prize money was not the only thing on his mind when entering. Phillip Nielsen writes via email:
One of the most important parts of entering the Boral Design Awards ideas competition was to enjoy the process and have fun, to answer the brief but also to challenge it. After submitting the design, I noticed a clear change in my design approach and process. Winning this award has assisted in expanding my professional network and I have been approached to undertake design projects, some not specifically related to architecture at all.
In contrast to the open ideas competition, there is also the Expression of Interest (EOI) model. In the first stage architects are required to express interest; the second stage is generally a competitive design process between shortlisted firms. An EOI process is a common method for commissioning many types of architectural projects. Although not typically viewed as a "competition" process, they generally include a competitive stage. So the question needs to be asked — are procurement types that require credentials in the first stage truly competitive? Perhaps they are, but they target a specific field, as they typically demand prior experience with the building type to be commissioned. On many levels the EOI is geared towards value for money and risk minimization through its requirement of experience. However, this does not completely preclude this process from fostering innovation and taking a risk on encouraging and fostering emerging architectural potential.
RMIT University's Architectural Selection Framework (ASF) and Design Parramatta should be noted in this context. In 1989, RMIT University's implemented a procurement process that developed a set of criteria designed to "engage the energies of ambitious and emerging practices."1 The first part of this two-stage procurement process is an EOI that targets a mix of innovative architects with a range of experience, from the emerging to the well-established. These architects form part of one of three pools (small, medium and large-scale works) that RMIT University draws from for future commissioning of building works. The important thing to note with this process is the focus on design ideas over specialized experience. While a "demonstrated capability and ambition for creative, innovative and quality design" is required, prior experience with educational buildings is not.2 This is unusual within the context of many EOI processes. Since its formation, ASF has overseen the creation of many important buildings, from Edmond and Corrigan's Building 8 (1994) to Ashton Raggatt McDougall's Storey Hall (1995) and more recently Lyons' Swanston Academic Building (2012) and Sean Godsell's Design Hub (2012). The ASF continues to foster the local culture of architecture.
Design Parramatta provides an alternative approach. The initiative is a collaboration between Parramatta City Council and the NSW Government Architect's Office responding to the urgent need to support a higher concentration of residents, businesses and workers in Parramatta. While not technically a competition (there was an EOI for multidisciplinary teams at the first stage), it is concerned with conceptual design propositions that reimagine the city. The winning teams of urban designers, architects, landscape architects and artists were engaged to participate in a six-week event during winter where they designed concepts for Parramatta's public spaces, streets and lanes. These projects were intended to combine to create a conceptual masterplan that, as its website states, will "act as a catalyst for transformation of the city's public spaces." It is an unusual and ambitious use of the EOI process aimed at fostering new ideas and multidisciplinary approaches to thinking abut the city. However, it is undetermined what will happen to the intellectual property of the teams. The website continues: "Further development and implementation of projects beyond concept design phase will be at the discretion of Parramatta City Council."
The most anticipated of the 2012 comeptitions was the City of Sydney's Green Square Library and Plaza Design Competition. The competition focuses on a built outcome with a substantial budget of $40 million. Its first stage is open to all architectural professionals and is an anonymous design competition with no registration fees. This stage includes an exhibition component from which public comment will be solicited, and the community responses will form part of the documentation that the jury will assess. The second stage is a paid design competition between shortlisted practices, with the winning team invited to enter into a contractual agreement with the City of Sydney council. It ticks all the boxes — it's a real project, whose clients are not looking for something they have seen before (let's hope) from people they have already worked with or who have a proven track record in the building type.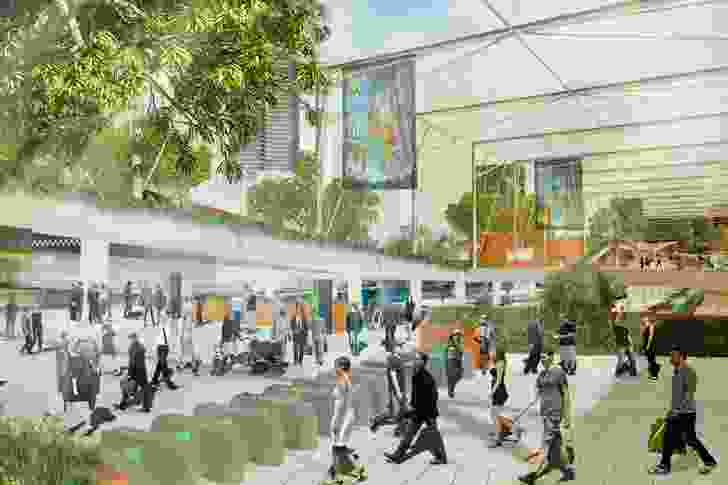 The most important competition of the year is the Flinders Street Station Design Competition. Disappointingly, there is no projected built outcome as the Victorian state government has not committed to funding the winning scheme. The complex and technical nature of the brief, the costly registration fee and the fact that the competition may generate nothing more than ideas are all significant deterrents from entering the competition. Flinders Street Station is historically, culturally and civically rich. A competition based on its future development has the potential to generate great public conversation and debate around what might become of this important landmark. However, with an unclear outcome for the competition, why would architects invest their time, money and energy on such a complex project which is not transparently an ideas competition and which makes no promise of generating a built outcome?
Despite the unappealing elements of the competition, the Australian architectural community is getting behind it. Callum Fraser, director of Elenberg Fraser, estimates it will cost the practice around $100,000 to participate but believes that taking part in a project as important as the Flinders Street Station redevelopment requires this level of commitment. Simon Knott, of BKK Architects, believes the competition "is an important cultural conversation to enter into" and that it allows "for a free and open exchange of ideas." If only the state government could match this commitment and find the money to pay its respects to an integral and iconic piece of Melbourne's civic infrastructure.
So how does the year in competition stack up? There was a surprising number of Australian "competitions" in 2012. However, on closer inspection, many clients with real projects did not engage with a genuine open competition process. With the exception of Sydney's Green Square, competitions with built outcomes of an ambitious scale were lacking. Does this mean that Australians are currently only interested in architectural competitions if they remain in the realm of ideas? Do our clients need to be better informed about the value of competitions as a legitimate and useful procurement processes? We would like to think that we have greater ambitions for our built environment. Hopefully, the conceptual and built outcomes of the Green Square project and the Flinders Street Station Design Competition will provide an optimistic way forward.
From the Architecture Australia (Nov/Dec 2012) dossier on "competitions, exhibitions and events of 2012."
1 Leon van Schaik and Geoffrey London with Beth George, Procuring Innovative Architecture (New York: Routledge, 2010), 14.
2 RMIT University Request for Expressions of Interest, 2011.
Source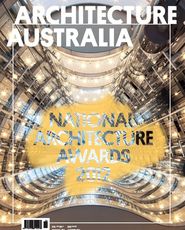 Issue
Architecture Australia, November 2012
Related topics