2014 was a year of grand openings, so unsurprisingly it was 'first-look' stories that dominated the news. The granddaddy of all grand openings of course was in Sydney, which finally got its very own Gehry. Proving that big stars still have pull in the post-boom period, the story on the opening of the building, UTS' Dr Chau Chak Wing business school, was easily our most popular news read of the year.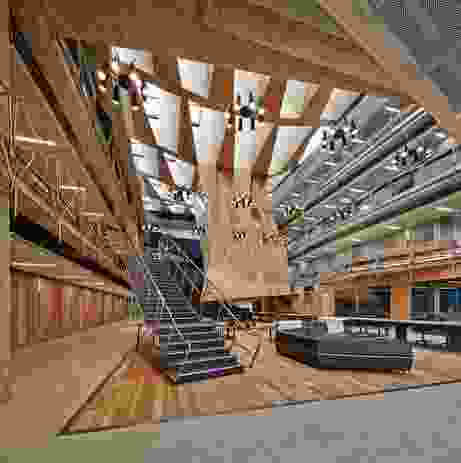 Sydney's love affair with name-brand international architects has a long history, but who's to say it's a bad habit? Another celestial being (albeit of lesser wattage) from the starchitectural cosmos who recently touched down in the harbor city was Jean Nouvel, whose new high-rise apartment complex there has been drawing plenty of international accolades and attention. The long distance romance looks set to continue for a while yet, too, with a new tower by Danish practice 3XN mooted for Sydney's skyline in the near-future.
The subject of our second most popular news story of the year has drawn its fair share of criticism – not least for its suggestion of cultural cringe. For once, it wasn't a Sydney project by an international architect that drew the attention of critics, though, but the MPavilion, a self-described Melbourne take on London's Serpentine. This year's pavilion was designed by Sean Godsell, one of the few Australian architects of international renown. Our 'first look' story drew thousands of hungry eyeballs.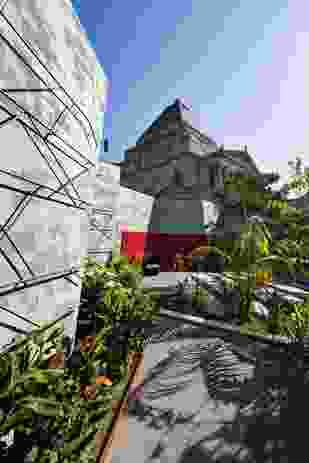 Our third and fourth most popular stories focused on the openings of two more university buildings – the Melbourne School of Design, by Melbourne's John Wardle Architects and the US-based NADAAA, and another UTS project, the Faculty of Engineering and IT by Denton Corker Marshall.
Refreshingly, though, our fifth most-read news story of the year wasn't about the opening of a huge, name-brand building projecting itself to the world, but two small, nearly invisible additions to a monument that talks of a local history – the new courtyards by ARM Architecture and Rush\Wright at Melbourne's Shrine of Remembrance.