As many readers know, the history of this magazine stretches back to the early years of the Commonwealth of Australia and the publication of the first issue of the Journal of the Institute of Architects of New South Wales in 1904. Alongside its august role over the past 110 years as the journal of record, Architecture Australia has woven its own personal story. This narrative has an overlapping network of plots and subplots, a cavalcade of characters and a healthy appetite for reinvention – like that of all good page-turners.
Looking back at the archive is thoroughly enjoyable. To me, the exercise reveals at least three editorial typologies that thread through the magazine's history as a consequence of its remit. Architecture Australia is a map of personal trajectories in architecture, a demonstration of architecture's contribution to community, and a history of architecture shaping the nation.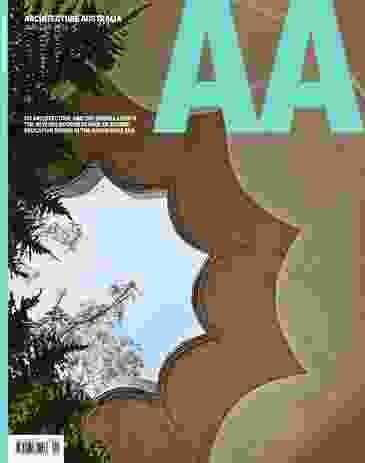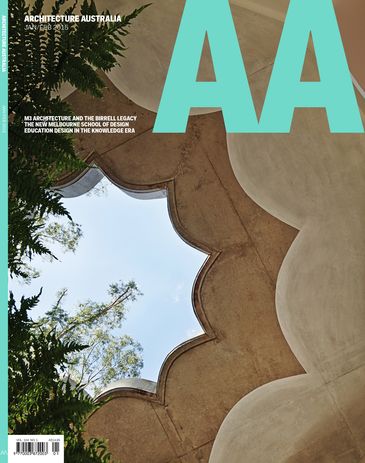 Stories of individuals and groups within the profession are a consistent thread. Interviews, reflections and profiles contribute to the way the magazine documents and communicates the nature of creative practice. It can be the record of a prodigious career (such as the conferring of the Institute's Gold Medal), the revelation of new formations of practice or a platform for emerging voices. The very best of these pieces over the years adroitly capture the thinking and experiences of an architect. At the same time they have the potential to anticipate success, make space for rumination or summarize a career trajectory.
Architects are well versed in the process of peer critique, but along the way Architecture Australia has told a number of very different stories about the success of buildings: how they support and grow business; shape communities; heal, educate and nurture the individual; and deliver tangible aspects of government policy (among other things). Through individual articles and occasional themed issues over the decades, the magazine has embraced these measures of achievement. The century-long list of contributors, meanwhile, serves as a venerable rollcall of thoughtful voices from within and outside the profession.
The third component in this triumvirate writes a history of architects shaping form, advocacy and policy across the nation. This is an account of the Australian city that gives equal voice to icons and underappreciated "background" buildings, and articulates the ways individual works and broader strategies shape places and experiences. At any time during the past century, this editorial typology has presented architecture as a provocative force in the political machinations of city-making.
I suspect that there is a little bit of each of these editorial threads in this, and perhaps every, issue of Architecture Australia.
Featured in this issue:
Melbourne School of Design. John Wardle Architects and NADAAA collaborate on a new building for the Faculty of Architecture, Building and Planning at the University of Melbourne. Review by Sandra Kaji-O'Grady.
ACT for Kids Child and Family Centre of Excellence. M3 Architecture draws on the legacy of James Birrell in this new facility for a Queensland children's charity in Townsville. Review by Michael Keniger.
Geelong Ring Road Rest Areas. Utilitarian amenties become a civic landmark in this roadside project by BKK Architects. Review by Juliet Moore.
Richard and Elizabeth Tudor Centre for Contemporary Learning. McIntyre Partnership's expressive learning centre at Trinity Grammar School in Melbourne. Review by Conrad Hamann.
Tintern Schools Middle Schools. Architectus's pair of buildings at Tintern Schools in Melbourne expresses a pedagogical model for parallel learning. Review by Nigel Bertram.
The Commons. A socially, environmentally and financially sustainable model for multi-residential living by Breathe Architecture. Review by Maitiú Ward.
Library at the Dock. A community library by Clare Design explores how a small public building in the young city precinct of Docklands, Melbourne can contribute to civitas. Review by Philip Goad.
8 Chifley Square. Lippmann Partnership and Rogers Stirk Harbour and Partners' Sydney tower meets the dual demands of commercial and public space. Review by Philip Vivian.
Dossier: Education design. A special Dossier examining the relationship between pedagogy and space, guest edited by Benjamin Cleveland from LEaRN at the University of Melbourne.
Cameron Bruhn, editorial director, Architecture Australia
Follow Architecture Australia on Twitter
Subscriptions and back issues: Print and Digital
Source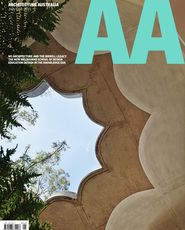 Issue
Architecture Australia, January 2015