Over the past year or so, you may have noticed that a series of guest editors have worked with Architecture Australia's editorial team to shape the content of the magazine. The manifestation of these collaborations has taken a variety of different guises.
The first of these, in May/June 2013, was a timely issue produced with Sandra Kaji-O'Grady and John de Manincor, the creative directors of the 2013 National Architecture Conference. A series of essays served as a theoretical primer for the upcoming conference presentations on the theme Material, while the projects scrutinized further articulated John and Sandra's creative direction.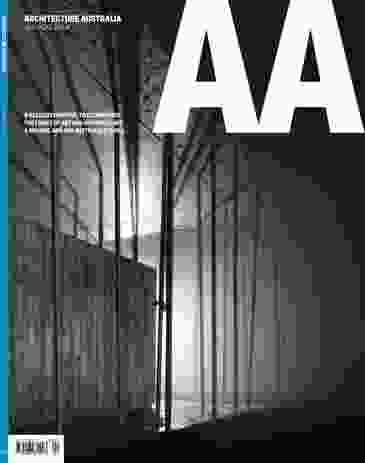 The focus of the May/June 2014 issue was urban housing, produced in collaboration with Philip Thalis and Laura Harding. This research-led volume dissected the apartment building type in inquisitive detail and celebrated the exemplary work of the profession across this sector. At launch events in Sydney and Melbourne, Philip articulated the vital role of architects in meeting one of society's most fundamental needs. Like many in the audience, I left with equal feelings of optimism and urgency. Architects are well equipped to lead the conversation about housing and Philip passionately called on the profession to take a firm hold of design, policy and advocacy.
For this issue, the guest editorship takes a different form, with a special Dossier section compiled by a team led by Nigel Bertram and Callum Morton. The team examines a flourishing body of work currently being produced at the intersection of art and architecture and, through essays, reflections and interviews, challenges preconceived notions of the boundaries that exist between the two disciplines. The Dossier, which begins with an essay provocatively titled "At the limits of not," has been art directed by Nigel and Callum's MADA colleague, Warren Taylor.
These fruitful editorial collaborations complement the broad and inclusive national remit of Architecture Australia, disseminating research and theory and connecting the magazine with the profession in new ways.
Featured in this issue:
Stonehenge Visitor Centre. John Macarthur reviews Denton Corker Marshall's Visitor Centre, a modest and lightweight counterpoint to the enduring presence of Stonehenge.
Stamp House. Patrick Bingham-Hall discovers that this residence by Charles Wright Architects has been forged with bold, tectonic confidence.
Aarhus Student Housing. Lars Holt and Rasmus Gronbaek Hansen explore this new model for social architecture in Aarhus, Denmark, by Terroir and Cubo Arkitekter.
UNSW Kensington Colleges. Andrew Nimmo investigates Bates Smart's project, which humanizes the notoriously lean typology of student housing.
Australian PlantBank. Andrew Mackenzie visits an important facility for the preservation of Australia's native flora, designed by BVN Donovan Hill.
Marysville 16 Hour Police Station. Leon van Schaik contemplates this modest and dignified addition to the civic heart of Marysville, designed by Kerstin Thompson Architects.
Dossier: The intersection of art and architecture, guest edited by Nigel Bertram and Callum Morton.
Source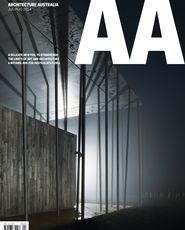 Issue
Architecture Australia, July 2014