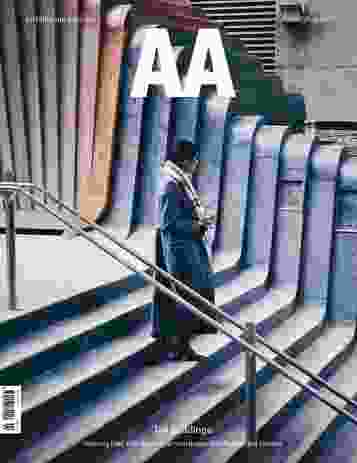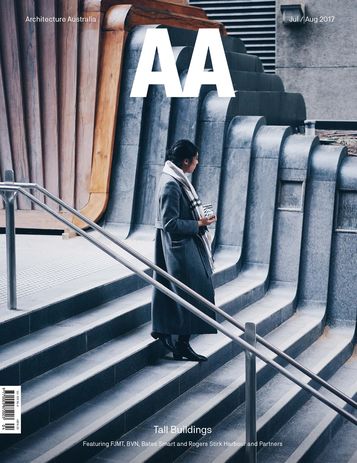 The global market for built environment expertise is creating new opportunities for Australian architecture. The profession's international growth over the past thirty years has been nothing short of remarkable. It has expanded the reach of Australian architecture and has the potential to reshape its identity.
Australian practitioners have been living and working internationally since the 1960s. Significant achievements from this foundation period include buildings in Canada and the United States by John Andrews, who is arguably Australia's first internationally recognized architect. University and banking projects by James Birrell in Papua New Guinea from the early 1970s and the regionally sensitive buildings of Kerry Hill, who relocated his eponymous practice from Australia to Asia in 1971, started a new conversation with the region. In the mid 1980s the construction of the new Australian Embassy in Beijing segued Denton Corker Marshall into work in the rapidly urbanizing cities of China and over the past thirty-five years the practice has designed and built more than forty thousand apartments there. Cox Architecture began working internationally in 1987, won its first project in China in the early 1990s and in the years since has completed more than forty projects in Asia and the Middle East. Thomson Adsett started its first international project in 1989 in Kuala Lumpur and later the same year opened an office there. It now has offices in Jakarta and Hong Kong.
Since the early 2000s, but gaining pace with the global financial crisis of 2008, international practices with Australian origins have been building on their success in Asia and the Middle East to expand further afield. Worldwide economic uncertainty and improved technology have provided stimulus. On the ground, mergers, staff relocations and the employment of members of our global diaspora have enabled Australian architecture's latest global foray – Hassell now has offices in London, Cardiff and San Francisco; FJMT in Oxford; Woods Bagot in London, New York and San Francisco; Denton Corker Marshall in London; BVN in New York and so on. The current projects listed on the websites of these firms demonstrate that an increasing number of Australian practices are active participants in the globalized market for professional services. In parallel with this expanded outlook, Australia has also produced a unique micro-internationalism, with a number of small- and medium-sized practices setting up offices offshore, including Terroir in Denmark, Kirk in Malaysia and Lava in Vietnam.
In 2015 the work of Australian architects and planners in China was used by Malcolm Turnbull in his first Parliamentary Question Time as Prime Minister to exemplify the economic success of the nation's professional services exports. Despite this significant acknowledgement, a sense of the overall economic, cultural and personal impact of these achievements is evasive. The Dossier of this issue responds by reporting on Australian architecture in Asia and the Middle East. Through essays, anecdotes and interviews the Dossier scopes the opportunities and challenges. It samples the day-to-day experiences of practitioners from small, medium and large practices working across project types and scales.
The July/August issue contains the following peer-reviewed projects:
East Sydney Early Learning Centre. Andrew Burges Architects has radically recast an existing building, playground and laneway as a new childcare and community facility in Sydney's Darlinghurst. Review by Maryam Gusheh.


Brimbank Community and Civic Centre. Designed by Lyons, this new public building in Melbourne's western suburb of Sunshine is a spearhead for change in its diverse community. Review by Naomi Stead.


United Petroleum. Peddle Thorp Architects' reimagining of the humble roadside service station brings a postmodern statement to Corio, Geelong. Review by Louise Johnson.


North Lakes Veterinary Hospital. Vokes and Peters has returned to basics in its approach to the design of this veterinary hospital in a rapidly growing suburb north of Brisbane. Review by Ashley Paine.


The EY Centre. Lending a kinetic timber facade to a typology associated with slick glass, FJMT has created an office tower that is "intrinsically Sydney." Review by Philip Oldfield.


South East Water. BVN has revitalized Victoria's Frankston precinct, creating the bespoke and "productively comfortable" headquarters for South East Water. Review by Steve Coster.


177 Pacific Highway. This innovative commercial building by Bates Smart aims to set a new architectural standard for North Sydney. Review by Sing d'Arcy.


International Towers Sydney. Presenting as three sibling buildings on the Sydney skyline, this project by Rogers Stirk Harbour and Partners reconciles a tower and podium dichotomy with robust honesty of expression. Review by Philip Vivian.
Cameron Bruhn, editorial director, Architecture Australia
Follow Architecture Australia on Twitter
Subscriptions and back issues: Print and Digital
Source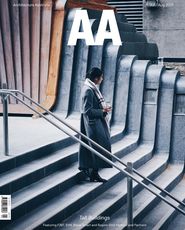 Issue
Architecture Australia, July 2017