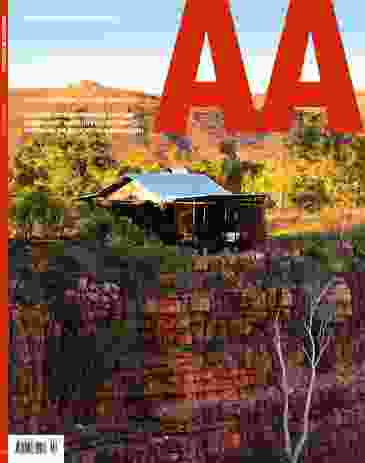 The work of architects is presented in three very different ways in this issue of Architecture Australia. This triumvirate presents us with an opportunity to reflect on the different things that architects produce.
Long before there is a building to review, there are representations of it. Made throughout the project's life, each drawing, model or visualization has its own meaning and currency. Notwithstanding the potency of representation (in all its forms), the completion of a building is arguably the ultimate manifestation of what architects do. The five new projects presented in this issue range from the small and provocative to the complex and polished, with reviews that seek to make sense of the opportunities and challenges of each. The words, drawings and images on the pages of every project review in Architecture Australia are another type of building representation, recording the work at a moment in time – often its debut – and reflecting on its contribution to practice and the discipline.
In the Dossier, four critics wade into the deep and, as it turns out, murky waters of a different type of architectural production – the monograph. In the introduction, Leon van Schaik dips his toe into the water before Carey Lyon, Sam Spurr and Elizabeth Farrelly jump in, with at least one good dive-bomb. Their reviews of four monographs from the recent wave of publications about Australian practices raise a number of questions about this important part of architectural culture, scoping its audience and the changing media and communications landscape.
The centrepiece of this issue is the celebration of the winners of the 2014 Australian Achievement in Architecture Awards, in particular the recipients of the Gold Medal, Adrian Welke and Phil Harris of Troppo Architects. Phil and Adrian, slightly uncomfortable in the limelight of this honour, have created something that isn't easily represented in a survey of the practice's exemplary body of built work. Through Troppo, they have created a community. With their many collaborators they are pioneers of an approach to architecture that is an inquisitive response to place, climate and people – practised with camaraderie and good humour.
The projects examined in this issue are:
Arrow. PHTR Architects reimagines the humble shed in the design of this backyard gallery, reviewed by Leon van Schaik.
The Cairns Institute. Michael Keniger visits Woods Bagot and RPA Architects' landmark building for the study of the tropics at James Cook University.
Science and Engineering Building. Brett Seakins reviews Sinclair Knight Merz's addition to the Ballarat campus of Federation University Australia.
The Doherty Institute. Des Smith tours this new facility for immunology research at the University of Melbourne, designed by Grimshaw and Billard Leece Partnership.
Silt. A residential development in Brisbane by Bureau Proberts explores pattern, texture and ambiguity, reviewed by John de Manincor.
Cameron Bruhn, editorial director, Architecture Australia
Follow Architecture Australia on Twitter
Subscriptions and back issues: Print and Digital
Source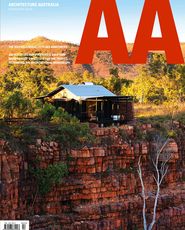 Issue
Architecture Australia, March 2014