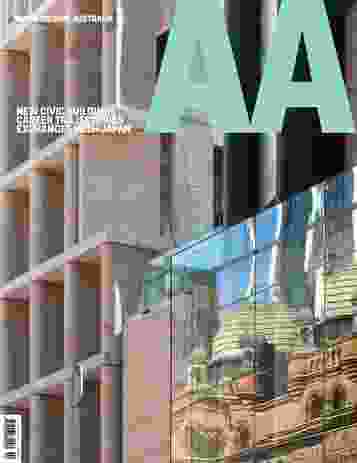 The penultimate presentation at the Institute's 2016 National Architecture Conference – How Soon is Now? – was the keynote address of Thomas Fisher, professor in the School of Architecture at the University of Minnesota. Using his ongoing research into the ethics of architecture, Thomas proposed exciting possibilities for architects and architectural intelligence. Without eschewing the primacy of buildings within the discipline or practice of architecture, Thomas introduced a new mode of practice that expands the role of the architect beyond the built outcome. One likely consequence of Fisher's thesis is an increase in the number of people who graduate from architecture school but have parallel or perpendicular trajectories. Very little empirical research has been done into the careers or practices of these "lapsed," "improper" or "defrocked" architects. Addressing the lack of information, the Dossier in this issue samples the work of people using their architectural education in allied built environment practices or other fields of endeavour.
The guest editors for the "Left of Field" Dossier are Tania Davidge and Christine Phillips, directors of the Melbourne-based design and research practice OpenHAUS. Tania is an architect, artist, researcher, educator and writer. She has a master's degree in advanced architectural design from Columbia University in New York and extensive experience in architecture, urban design and strategic design. Christine is an architect, artist, lecturer, freelance writer and radio broadcaster. She is a lecturer in architecture at RMIT University's School of Architecture and Design and has been actively involved in bringing architecture to the public realm through her ongoing contribution to media, publications, exhibitions and practice. The Architecture Australia editorial team would like to thank Tania and Christine for the thoughtfulness and passion they have brought to the task.
The "Left of Field" research is presented in four parts – an introduction by Christine and Tania that advocates for "expanding the field" of architectural possibility; a visual sociology of people who have trained in architecture and are using their training in other ways; interviews with four architecture graduates working in the diverse fields of politics, business, technology and rehabilitation; and responses from architectural educators that scope the impact of an expanded field on the academy. It is hoped that this Dossier will increase awareness of the broad church of architecture and, in time, seed further investigation.
The March/April issue contains the following peer-reviewed projects:
Victorian Comprehensive Cancer Centre. The distinctive design of an eminent cancer centre by Silver Thomas Hanley, DesignInc and McBride Charles Ryan evokes optimism and inspires hope. Review by Rebecca McLaughlan and Alan Pert.

Orange Regional Museum. Crone Architects' addition to the civic precinct of Orange in New South Wales is a refined building and suite of generous public spaces that "grow" out of the landscape. Review by David Sutherland.

131 Russell Street & 478 George Street. Two new towers by Candalepas Associates, the hotel QT Melbourne on Russell Street and the AHL Headquarters on George Street in Sydney, complement the existing fabric of the city with compositional finesse. Review by Rachel Hurst.
House in Hamilton. A Japanese–Australian collaboration between Tato Architects and Phorm Architecture and Design has resulted in an unusual hybrid of contemporary Japanese design and the local Queensland vernacular. Review by Julian Worrall.
Cameron Bruhn, editorial director, Architecture Australia
Follow Architecture Australia on Twitter
Subscriptions and back issues: Print and Digital
Source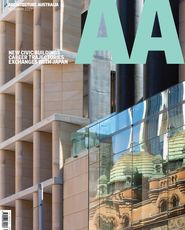 Issue
Architecture Australia, March 2017