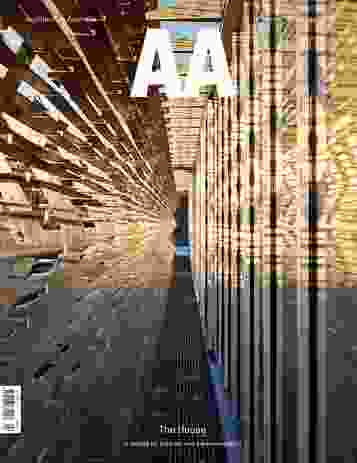 The architect's own house is a recurring motif in this issue. In the July/August 2013 issue of Architecture Australia, Leon van Schaik opened his review of the View Hill House in Melbourne's Yarra Valley by Denton Corker Marshall – John Denton's own vineyard home – with the observation that "architects' houses are not innocent objects." The antonym of innocent is, of course, guilty and in this case van Schaik prosecutes a case for the houses of the Denton Corker Marshall founders as discreet manifestos and "platforms from which future works are launched." In this issue Isabelle Doucet and Janina Gosseye explore the activism and experimentation that an architect brings to their own domestic project in an essay titled "Activism at Home." Here Doucet and Gosseye suggest that architects "can articulate broader social, political and cultural critiques through the built form of their own houses."
Houses that architects have designed for themselves are among the most significant works of Australian architecture from the mid twentieth century. In their variety and quality these timeless buildings articulate the aspirations and tensions of late-modern architecture. A number are worth noting as exemplars. The experimental spirit of mid-century Perth architecture is captured in the 1955 Iwanoff House, a prototype for the European modernist sensibility that Iwan Iwanoff would bring to the Perth suburbs in the following decades. Robin Boyd's own Walsh Street home in Melbourne's South Yarra – designed for the architect and his family in 1958 –is now the centre of the Robin Boyd Foundation's design-focused activities and advocacy and a building at the core of the city's architectural consciousness. In Brisbane, the bold, stepped form and undulating section of the 1963 Railton House and Office in inner-city Spring Hill by John Railton Architect pioneered a neo-regional approach to density. In Sydney the beautifully brutal 1966 Killara House by Harry Seidler and Associates is a well-loved family home and a strident declaration of the optimistic spirit of the postwar period. In Adelaide the sophisticated classicism of Hassell McConnell and Partners is celebrated in the handsome villa Jack McConnell designed for himself in 1967 and occupied for almost forty years. These buildings are prescient of the directions Australian architecture would take in the postmodern era.
The past decade has seen an increasingly diverse collection of architects' own homes, from single dwellings to villas and apartments. These include the Lyon Housemuseum in Melbourne, designed by architect and collector Corbett Lyon (2008); Anthony Gill Architects' thirty-eight-square-metre apartment redesign in Sydney's Potts Point (2011); the Left Over Space House in Brisbane by Vallance Architects and Cox Rayner Architects (2013); and the Commons apartment building in Melbourne, which was designed and promoted by Breathe Architecture (2014). John Wardle Architects' residential, pedagogic and agricultural experiment on Tasmania's Bruny Island is one of the most recognizable (2002–2016). The renovation of Captain Kelly's Cottage, the most recent work at this bucolic compound, received the Institute's Eleanor Cullis-Hill Award for Residential Architecture – Houses (Alterations and Additions) in 2017 and is reviewed in this issue by Philip Goad.

The March/April issue contains the following peer-reviewed projects:
Australian Embassy Bangkok. A visceral juxtaposition of Australian and Thai precedents imbues the Australian Embassy complex in Bangkok, designed by BVN. Review by Tom Heneghan.


House with a Guest Room. This thoughtful and "radically judicious suburban villa" by Andrew Power appeals to strict classical sensibilities with artful familiarity and wit. Review by Stephen Neille and Simon Pendal.


Northshore Pavilion. This riverside pavilion by Anna O'Gorman Architecture is elegant but playful and masterfully distils the essence of its maritime surrounds. Review by Alice Hampson.


Compound House. March Studio's Compound House offers a considered response to site and planning constraints and continues the firm's keen interest in experimental fabrication. Review by Christine Phillips.


Captain Kelly's Cottage. John Wardle Architects has painstakingly added to and restored a cliffside cottage with "humble deference" to its history and the world-wanderer who called it home. Review by Philip Goad.


International House Sydney. Designed by Tzannes, this commercial building in Barangaroo South sets a precedent for the use of engineered timber in Australia. Review by Andrew Nimmo.


Monash University Biological Sciences Laboratory. This unassuming biology pavilion by Harmer Architecture combines austere materiality with expressive geometry to engage with its program and natural surrounds. Review by Conrad Hamann.


Triabunna Gatehouse. Marking arrival at a post-industrial township in Tasmania, the Triabunna Gatehouse by Gilby and Brewin Architecture is inscribed with complex narratives of a place in flux. Review by Richard Black.


Cameron Bruhn, editorial director, Architecture Australia
Follow Architecture Australia on Twitter
Subscriptions and back issues: Print and Digital
Source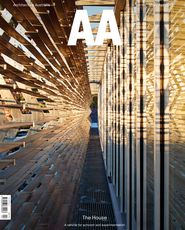 Issue
Architecture Australia, March 2018