This issue of Architecture Australia is guest edited by Philip Thalis and Laura Harding. The Sydney-based duo is well known to many in Australia's architecture community through the built works of Hill Thalis Architecture and Urban Projects and for their individual and collective efforts in research, teaching, writing and advocacy. For this issue they have taken on the formidable task of presenting an overview of urban housing by Australian architects. Their opening essay scopes the challenges and opportunities of the multi-residential building type and its critical role in the making of the contemporary city. The pages that follow present built and unbuilt projects from Australia, New Zealand and Singapore along with essays by practitioners who are critically engaged in the field. We would like to take this opportunity to thank Philip and Laura for their rigour, hard work and patience.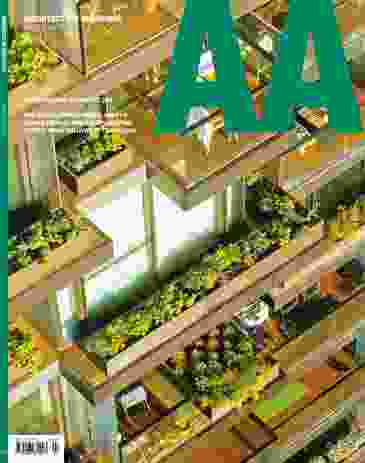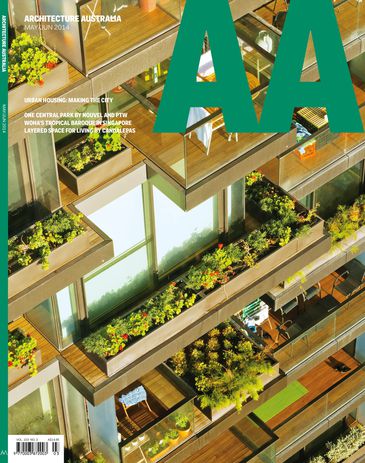 The issue manifests as a set of research findings and a record of exemplary outcomes. The twelve built projects presented reflect the diverse scales and settings of apartment living across the region. Overlaying this project survey is a comparative data analysis that makes sense of the many variables that shape the building type. The arrangement of the projects radiates out from the tight, inner-city site through to picturesque landscape environs. Reflecting on the volume, three words resonate for me – desirable, dignified and decorous. Individually and in combination, these characteristics explain the socioeconomic imperatives of urban housing and the landscape of opposites and competing forces that makes a city truly liveable.
Featured in this issue
Constance Street Affordable Housing. Greg Bamford reviews Cox Rayner Architects' affordable housing scheme in Brisbane's Fortitude Valley.
One Central Park. John de Manincor reviews the Sydney collaboration by design architect Ateliers Jean Nouvel and Australian collaborating architect PTW Architects.
29-35 Prince Street Cronulla. Andrew Burns visits this rich and layered residential project in Cronulla by Candalepas Associates.
Goodwood Residence. Florian Schätz examines WOHA Architects' residential project in Singapore, which forges a strong relationship between architecture and landscape.
Additional projects: Habitat by Rothelowman, Iglu Central by Bates Smart, North Melbourne Townhouses by Freadman White, Stella by Tzannes Associates, Brisbane Street Housing by Morrison and Breytenbach Architects, Bridge Point Apartments by Collin Stewart Architects, 387 Tamaki Drive by Ian Moore Architects and Monash Student Housing by BVN Donovan Hill.
Data analysis of all twelve featured projects, examining the scale, density and typology of each scheme.
Essays on urban housing by Lindsay and Kerry Clare, Robert Stent, Frank Stanisic and Peter Myers.
Cameron Bruhn, editorial director, Architecture Australia
Follow Architecture Australia on Twitter
Subscriptions and back issues: Print and Digital

Source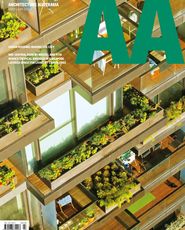 Issue
Architecture Australia, May 2014