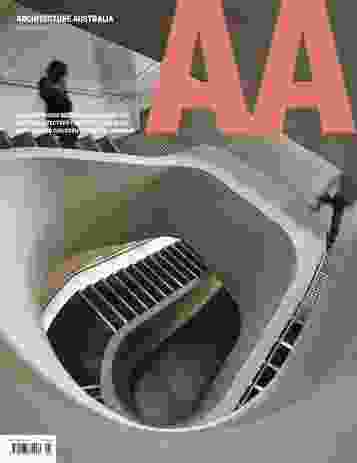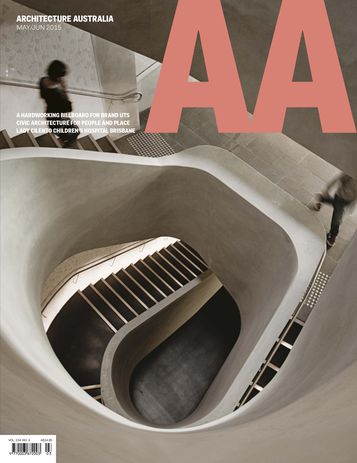 This issue of Architecture Australia focuses on healthcare, with a Dossier devoted to a study of health architecture now. Since the early 2000s healthcare architecture has followed new patient-focused trajectories that challenge the primacy of organizational structures and management efficiencies in health architecture. Our Dossier reports on innovative projects from across the region, presents some of the latest research and introduces current approaches, including evidence-based, participatory and salutogenic design.
Conrad Gargett Lyons's landmark Lady Cilento Children's Hospital in Brisbane's South Bank is published alongside the Dossier. Leon van Schaik's review moves beyond the healthcare imperatives of the treatment, training and research facility to examine the way a hospital precinct can contribute to the city and its population. Stepping back from the hospital's functional logic and embedded meaning, Leon concludes that it is also a "powerful work of city making" that "deserves to be embraced by the citizens that it serves." This nexus between the individual and the collective is a central theme of Michael Keniger's introduction to the Dossier. Michael's future-focused overview gives a bird's-eye view of recently completed and upcoming projects by Australian practices. The Dossier contributors provide insight into the complex relationships between patient care, medical staff and the wider community, addressing it through processes, projects and research. Each of the writers advocates for architecture's contribution and leadership (whether this is realized or prospective), defining a role for architecture in addressing the significant healthcare challenges of the twenty-first century.
The May/June issue also contains the following peer-reviewed projects:
UTS Science and Health Building. Durbach Block Jaggers and BVN balance freedom and constraint in their addition to the UTS City Campus. Review by David Neustein.
Shrine of Remembrance – Galleries of Remembrance. ARM Architecture completes its subterranean additions to Victoria's Shrine of Remembrance. Review by Conrad Hamann.
Lady Cilento Children's Hospital. A major new healthcare facility by Conrad Gargett Lyons is an urban landmark for Brisbane. Review by Leon van Schaik.
New Kununurra Courthouse. TAG Architects and Iredale Pedersen Hook Architects collaborate on a civic building in one of Australia's most remote small towns. Review by Lawrence Nield and Andrea Nield.
Upper House. Jackson Clements Burrows ekes amenity out of compact multi-residential design in Melbourne's inner suburbs. Review by Kerstin Thompson.
Margaret Court Arena. NH Architecture and Populous revitalize this sporting arena in Melbourne Park. Review by Maitiú Ward.
Cameron Bruhn, editorial director, Architecture Australia
Follow Architecture Australia on Twitter
Subscriptions and back issues: Print and Digital
Source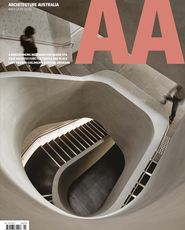 Issue
Architecture Australia, May 2015