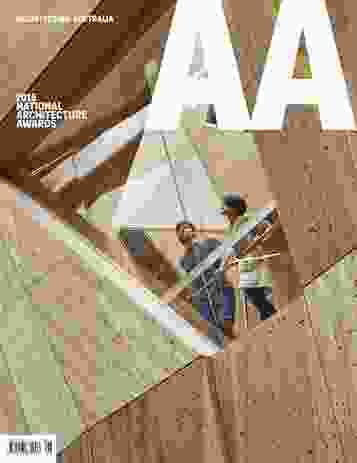 The publication of the National Architecture Awards issue of Architecture Australia is an opportunity to think about the things that have shaped the profession in 2015. In contemplating the year (through what has been published and broadcast) I am reminded of an observation Philip Goad made more than a decade ago in the article "One Hundred Years of Discourse: Architecture Australia 1904–2004" (Architecture Australia, vol 93 no 1, Jan/Feb 2004, page 25). Philip observed that alongside themes like professionalism, excellence and discourse, Architecture Australia "has also had a responsible preoccupation with the Australian city."
In 2015 the shaping of Australian cities and towns was a present and at times controversial topic for the profession. This reflects a number of nationwide matters, including the pressure Australia's rapidly growing urban population is placing on the built environment (particularly housing and transport, the building blocks of urban density). The 2014–2015 edition of the "State of Australian Cities" report, which was released mid-year, revealed that 75 percent of Australians now live in urban areas – well above a global average of 54 percent. As this issue was going to print the future of cities was gaining renewed attention in the political arena, with Prime Minister Malcolm Turnbull appointing Jamie Briggs to the newly created role of Minister for Cities and the Built Environment. Briggs joins Shadow Minister for Cities Anthony Albanese and Scott Ludlam, the Greens spokesperson for Housing and Sustainable Cities, in this portfolio. The last time both the Liberal and Labor Parties simultaneously committed to a cities portfolio was back in 1972.
Throughout the year Architecture Australia has explored these issues through the dissemination and discussion of architecture. This view is primarily through the lens of the individual project and includes coverage of the Institute's state awards. This issue records the outcomes of the Institute's 2015 National Architecture Awards, presenting a peer-judged cohort of projects that represent the full gamut of Australian architectural endeavour. To the practices awarded at a regional and state level and to those who received recognition in the national program, our warm congratulations.
Cameron Bruhn, editorial director, Architecture Australia
Follow Architecture Australia on Twitter
Subscriptions and back issues: Print and Digital
Source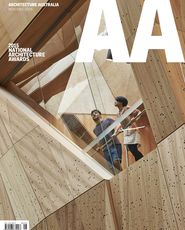 Issue
Architecture Australia, November 2015