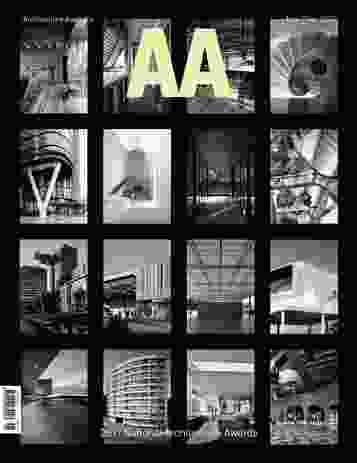 The Institute's National Architecture Awards celebrate what design can do – how it shapes the city, grows business, educates and heals the individual, nurtures communities and delivers on policy and strategy. A number of the projects recognized in the 2017 awards program (and recorded in this special year-end issue) have been peer-reviewed in previous issues of this magazine. Looking back at some of the insightful reviews published over the past year highlights a number of the themes and directions revealed in this year's awards cohort.

The July issue of Architecture Australia focused on tall commercial buildings and considered the intersection between workplace culture, built form and urban setting through landmark projects in Sydney and Melbourne. In his review of the EY Centre by FJMT, which has won the Harry Seidler Award for Commercial Architecture, Philip Oldfield concluded that this "is an office tower that … goes far beyond the environmental, celebrating the history of its place and reconnecting its site into the fabric of the city."

In 2017 the educational architecture category recognizes innovative projects for schools and tertiary institutions, with an emphasis on the thoughtful integration of old and new. The recipient of the Daryl Jackson Award for Educational Architecture, the East Sydney Early Learning Centre by Andrew Burges Architects in association with City of Sydney, was reviewed by Maryam Gusheh in the July issue. Maryam noted that the architects, working collaboratively with their client, created a "work of adaptive re-use, [where] the relationship between the child and the city has informed an exuberant architectural transformation, literate in conception, carefully fabricated and delightfully occupied."

The awards jury traversed the continent for the 2017 Public Architecture category, shortlisting projects in Townsville, East Pilbara, Sydney, Orange, the Sunshine Coast, Barcaldine and Melbourne. Of the five projects awarded, four are in regional locations, foregrounding the relationship between people and place. The East Pilbara Arts Centre by Officer Woods Architects, winner of the Sir Zelman Cowen Award for Public Architecture, was reviewed by Andrew Lilleyman in the January issue. Andrew observed that in this new gallery the "approach to the design has allowed the architects to challenge traditional ideas about the regional art gallery, while tailoring it to its unique user group and difficult environment." The September issue focused on responsive health design through significant new regional hospitals in Queensland and Victoria. Considering the Sunshine Coast University Hospital by Architectus and HDR, winner of a National Award for Public Architecture, Michael Keniger looked beyond the functional imperatives of the building to explore "how even the largest and most complex facilities can embody and respond to the nature, characteristics and strengths of their physical and cultural settings."

Collectively the buildings, interiors and places recognized in the 2017 National Architecture Awards advocate for the value of design for Australia's cities, towns and settlements. Our warm congratulations to the practices that have received national awards and commendations this year.
Cameron Bruhn, editorial director, Architecture Australia
Follow Architecture Australia on Twitter
Subscriptions and back issues: Print and Digital
Source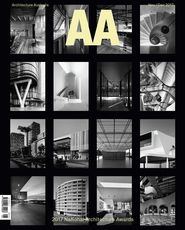 Issue
Architecture Australia, November 2017