Reviews of two intriguing new holiday houses feature in this issue of Architecture
Australia (with an image that captures the romantic ideal of a seaside holiday appearing on the cover). Cape Tribulation House in Far North Queensland by M3 Architecture and Garden House on Victoria's Western Port by Baracco and Wright Architects both employ erudite architectural moves, intelligently exploring the relationships between escapism, architecture and the landscape.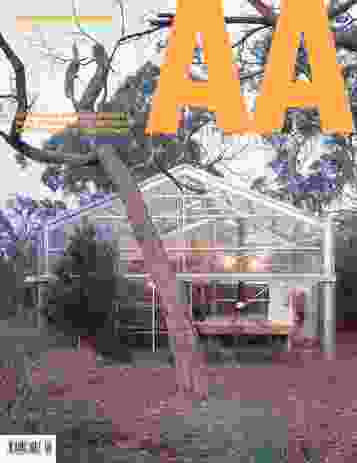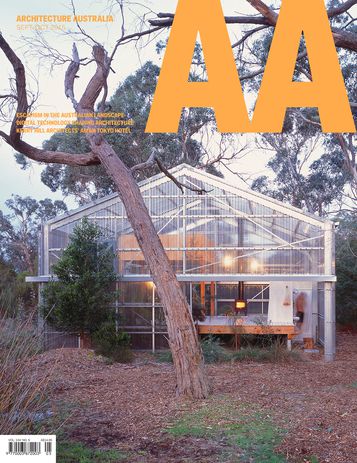 Houses (be they everyday or holiday) have a formidable place in the culture, reputation and biography of Australian architecture. Concomitantly the house, and its ideation, carry a heavy cultural load in Australian architecture's collective consciousness. Cape Tribulation House and Garden House are part of a body of work that eschews the programmed and delineated in favour of the habitual and the narrative. As architectural exemplars, they resonate well beyond the scale, setting and tectonics of their type. These modest buildings tell (one) very good story of Australian architecture and the way Australians holiday.
Professor Gevork Hartoonian and graduate architect Patrick Stein share their conversation with Enrico Taglietti, recipient of the Australian Institute of Architects' 2007 Gold Medal. Taglietti shares his thoughts on the architectural tendencies in Italy at the time of his education, on what baroque and organic mean to him and on creating moments of wonder.
The issue's Dossier compiles research on how the digital age affects our lives and the spaces we design for and inhabit. We consider the implications of advanced technology and the resultant designs in the realms of work, education and retail shopping.
This issue includes our second instalment of the Australian Institute of Architects chapter awards, with coverage of the Queensland, South Australia, International, Victoria and Western Australia awards.
The September/October issue contains the following peer-reviewed projects:
UQ Oral Health Centre. Cox Rayner Architects employs an impressive level of craft and detail to deinstitutionalize the oral health centre. Review by John de Manincor.
Swanston Square. ARM Architecture's new apartment tower is a worthy civic-minded gesture but, behind it, a dehumanizing financial logic is at play. Review by Sandra Kaji-O'Grady.
Pelican Street. Candalepas Associates' design for Pelican Street offers urban exposure while retaining a sense of privacy. Review by Stuart Vokes.
Cape Tribulation House. M3 Architecture's design for this holiday retreat wisely defers to its dense surroundings. Review by Rowena Hockin.
Garden House. Baracco and Wright Architects' Garden House blurs the boundaries between garden and home. Review by Mel Dodd.
Aman Tokyo. Kerry Hill Architects offers a sensitive interpretation of traditional Japanese architecture in this delightful hotel. Review by Erwin Viray.
Adelaide High School. With a nod to the school's 1930s design, JPE Design Studio's New Learning Centre provides flexible and informal learning spaces. Review by Julian Worrall.
Irving Street Brewery. Tzannes' adaptive re-use of a former brewery inserts part of a trigeneration plant that powers the neighbourhood. Review by Ashley Dunn.
Cameron Bruhn, editorial director, Architecture Australia
Follow Architecture Australia on Twitter
Subscriptions and back issues: Print and Digital
Source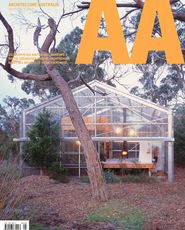 Issue
Architecture Australia, September 2015