The promise of Alejandro Aravena's direction of the 15th International Architecture Exhibition at the 2016 Venice Biennale, Reporting from the Front, was of a global insight into the daunting but everyday problems that face humanity. In the Aravena-curated exhibitions, national pavilions inside the Giardini and satellite spaces across the islands of the Venetian lagoon, architecture was the protagonist in the drama of our uncertain world future.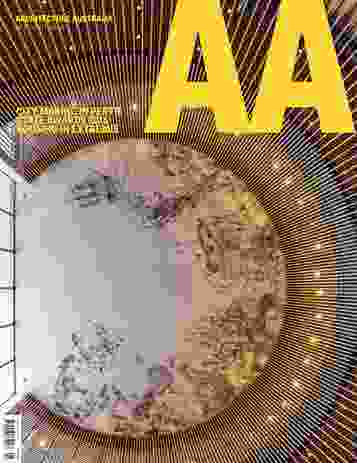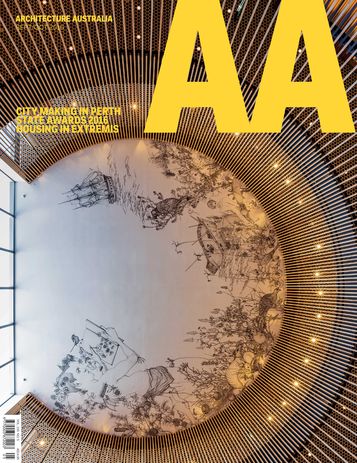 With this issue of Architecture Australia we further interrogate Aravena's Reporting from the Front theme through a guest-edited Dossier titled "Reporting from the (Australian) Front: Housing in extremis." Aravena's Venice exhibitions included eighty-eight participants from thirty-seven different countries – none of which were from Australasia or Oceania. Kelly Greenop and Naomi Stead from the School of Architecture at the University of Queensland are the guest editors for this Dossier. Kelly and Naomi have curated a salon des refusés – a showcase of the work of Australian architects and researchers whose work directly addresses Aravena's theme, focusing on housing as a significant frontier within the nation's culture, society and landscape.
The September/October issue contains the following peer-reviewed projects:
Cathedral Square. Kerry Hill Architects has led a collaborative redevelopment of the historic heart of Perth since 2009, complementing the existing heritage fabric with architectural insertions at an urban scale. Review by Philip Vivian.
Casino Aboriginal Medical Service. Kevin O'Brien Architects in association with AECOM has composed a building that speaks to its social and historic context for Aboriginal communities in Casino, New South Wales. Review by Claudia Taborda.
Woolloomooloo Apartments. McGregor Westlake Architecture has responded with vigour to a challenging site in Sydney's Woolloomooloo, creating a quiet and robust retreat from the cacophony of the city. Review by Peter John Cantrill.
James Street Precinct. Richards and Spence has made a significant contribution to a whole fragment of Brisbane, using a rich and distinctive design language across a range of works. Review Silvia Micheli and Antony Moulis.
Ormuz Specialist Eye Clinic. Loucas Zahos Architects has orchestrated a calming and intimate sequence of spaces for a new eye clinic in Caloundra, South East Queensland. Review by Leonie Matthews.
Monash University Halls of Residence. Four new halls of residence, by Jackson Clements Burrows Architects, McBride Charles Ryan, and Hayball and Richard Middleton Architects, are shaping the urban environment of Monash University's Clayton campus. Review by Philip Goad.
Cameron Bruhn, editorial director, Architecture Australia
Follow Architecture Australia on Twitter
Subscriptions and back issues: Print and Digital
Source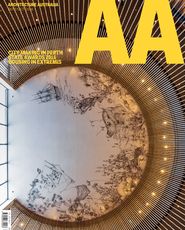 Issue
Architecture Australia, September 2016