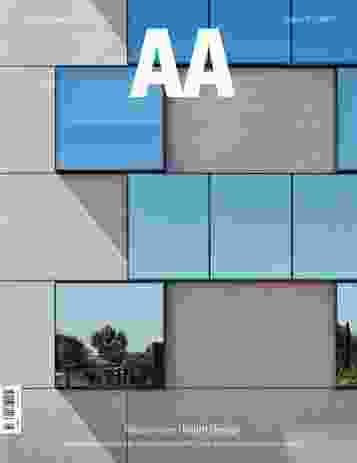 This issue records the outcomes of the Australian Institute of Architects' 2017 chapter awards, telling the story of Australian architecture and its achievements over the past year. The chapter awards are presented across the nation's six states, two territories and internationally in the lead-up to the National Architecture Awards, presented in Canberra in November. The gala events that announce the winners are an important platform for peer recognition, a forum for professional camaraderie and an opportunity for advocacy and solidarity.
In 2017 there was a rousing call to action in many of the speeches by the chapter presidents. In Victoria, Vanessa Bird encouraged the profession to speak with one voice as it responds to continuing de-professionalization. She observed that "competition is healthy, but there has never been a better time to rally collectively." In New South Wales, Andrew Nimmo emphasized the importance of leadership and collective action, presenting the President's Prize to Jack Mundey in acknowledgement of
the green ban hero's great contribution to the betterment of architecture in the state. The value of design was given voice in Queensland and South Australia. Bruce Wolfe placed design "at the centre of what we do," arguing that "it is the process of design and design thinking that underpins architecture over its lifetime." Mario Dreosti concurred, describing how "design-led thinking can be applied directly to other problems and opportunities."
Collaboration and equity were underlined. In Tasmania, Yvette Breytenbach called for a better understanding of collective achievement. "Within the construction industry there is much to gain by working together in a manner that not only recognizes our different skills, roles and positions in the market, but also explores what we hold in common." In Western Australia, Suzanne Hunt gave a practical insight into the profession's commitment to addressing gender equity, describing regulations that adversely affect the careers of women (and the Institute's advocacy in response). Suzanne noted the "limitations of the two-year parental leave period" with the Architects Board of Western Australia, which she said requires architects
to return in year three and complete the full CPD requirements in order to not lose registration credentials. "As a chapter we are advocating that this issue needs to be addressed by the board urgently."
The awards night is also an opportunity to declare new initiatives. In the Australian Capital Territory, Rob Henry announced the "Year of Housing," with an action plan focusing on "advocacy and education around the creation of places for people, and particularly reform on housing." This advocacy was acknowledged across the chapters through ongoing and new education, policy and procurement programs.
Congratulations to the practices that have been recognized with chapter accolades and to all those who generously submitted their work for peer review in 2017. To
the practices whose projects have advanced to be in the running for the National Architecture Awards, the profession is collectively cheering you on.
The September/October issue contains the following peer-reviewed projects:
Jackalope. Carr has curated a sybaritic hotel experience, defined by elemental and evocative materials that celebrate the regional qualities of the Mornington Peninsula. Review by Rachel Hurst.


1 William Street. Tasked with designing a new headquarters for the Queensland Government, Woods Bagot has created a generous office tower that is at once productive and rewarding. Review by Margaret Maile Petty.


41 Birmingham. SJB has designed an apartment building for Sydney's Alexandria that is imbued with drama, richness and unexpected intensity.
Review by Alexandra Brown.


Cirqua Apartments. In a "lyrical interpretation" of local building styles, this multiresidential project by BKK Architects is sensitive to the scale of its suburban Melbourne context. Review by Brett Seakins.


North Bondi Amenities. Sam Crawford Architects with Lymesmith has artfully integrated a wealth of beachside amenity into this small public building in North Bondi, Sydney. Review by Casey Bryant.


Avery Green. Through the intimate reimagining of a small terrace house in Melbourne, Onomatopoeia explores the notion of personhood in architecture. Review by Fleur Watson.


Bendigo Hospital. Bendigo's new hospital designed by Silver Thomas Hanley in collaboration with Bates Smart fosters a sense of repose with quiet confidence and civic gravitas. Review by Julie Willis.


Sunshine Coast University Hospital. This new hospital by Architectus and HDR is underpinned by the ethos and architectural language of the Sunshine Coast. Review by Michael Keniger.

Cameron Bruhn, editorial director, Architecture Australia
Follow Architecture Australia on Twitter
Subscriptions and back issues: Print and Digital
Source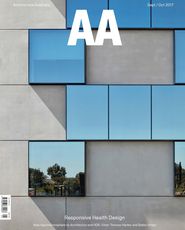 Issue
Architecture Australia, September 2017