As this issue of Architecture Australia went to print, the leaked release of the Office of the Victorian Government Architect's (OVGA) Draft Guidelines for Apartment Design in Victoria was garnering significant media attention. The more alarmist responses to the document included wild claims of economic ruin and housing affordability in freefall. To me, the binary distinction between design quality and commercial imperatives has never seemed less compelling or less relevant to the big issues facing rapidly growing cities (or to housing as a fundamental human necessity, for that matter).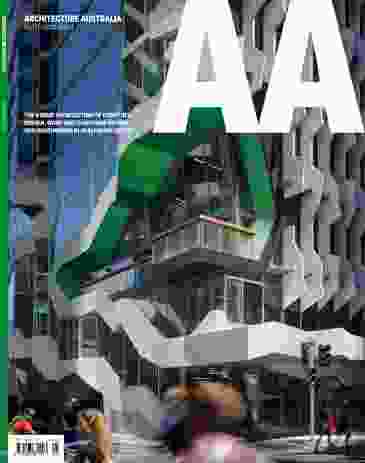 Of humanity's achievements, the city is perhaps the least celebrated. The city is the very effective and entirely resilient means through which opposite and competing ideas and forces are united for collective good, opportunity and progress. In Australia there is a resistance to increased density in cities and a perception among many that it will have us all living in south-facing "dog boxes" in the sky with little or no amenity or infrastructure – perhaps with good reason. There is strong evidence that guidelines like those drafted by the OVGA and the longstanding SEPP 65 in New South Wales are an effective instrument for coalescing individual expectations, civic aspirations and commercial objectives (see for example Lindsay and Kerry Clare's take on the role of SEPP 65 in improving the quality of housing in New South Wales, first published in Architecture Australia May/June 2014).
Much architecture – especially housing – is shaped by the apparent freedom of market forces and the strictures of building and planning regulation (in their many forms). A seemingly effortless, indistinguishable response to both is one measure of the success of a building. Too much of either inevitably oversteers the hand of the architect. The same metaphor applies to the city as a whole. At the urban scale success occurs at the nexus of economic growth and development and inclusive, strategic city planning (with both having an increasing emphasis on the creation of a sustainable future). At her recent National Press Club address in Canberra, Lord Mayor of Sydney Clover Moore differentiated "quality density" from "just density." Moore's distinction between "good" and "bad" density is a compelling challenge to entrenched notions of progress that promote the idea that bigger is always the end game. At the Institute's 2014 New South Wales Architecture Awards presentation, Chapter President Joe Agius succinctly captured the zeitgeist with a call for strategies that will deliver cities that are "bigger and better, not bigger and bigger."
Individually and collectively, the buildings in this issue take on this challenge, describing the role of individual projects in the making of the city and the civitas that an architect can wrangle from any building typology.
Featured in this issue:
Institute for Marine and Antarctic Studies. Jeff Malpas assesses John Wardle Architects and Terroir's new building for UTAS, which draws on the civic legacy of Hobart's waterfront.
Left Over Space House. Brit Andresen visits this richly layered family home, designed and built by owner-architects Casey and Rebekah Vallance.
Bendigo Library Redevelopment. MGS Architects' subtle yet striking revitalization of Bendigo's ageing library is examined by Justine Clark.
41x. Rachel Hurst investigates what message Lyons Architecture's new building for the Australian Institute of Architects in Melbourne communicates about the profession.
Wallace Wurth Redevelopment. Maryam Gusheh considers Lahznimmo Architects and Wilson Architects' extensive renovation and extension within UNSW's biomedical precinct.
Ballarat Regional Integrated Cancer Centre. Billard Leece Partnership's healthcare project is put under the microscope by Christine Phillips.
Fiona Stanley Hospital. Michael Keniger reviews this flagship facility for Western Australia's health reform program, designed by Hassell, Hames Sharley and Silver Thomas Hanley.
Dossier: The state of gender equity in architecture. Presenting the results of the Parlour surveys, guest edited by Naomi Stead.
Source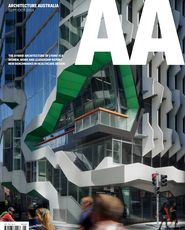 Issue
Architecture Australia, September 2014