Leadership in Sustatainability Prize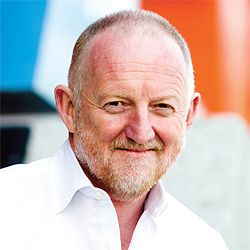 Tony Arnel
Tony Arnel's extraordinary leadership in policy development and regulation at local, national and international levels has dramatically improved the standards of sustainable building practice in Australia.
After working with the City of Melbourne for over a decade, Tony oversaw Victoria's building industry during a period of dramatic growth as the Victorian Building Commissioner. His leadership led to the introduction of a 5-star standard for new homes in the first state to achieve this goal.
As the longest serving member of the Australian Building Codes Board, he has been instrumental in national policy reform leading to the adoption of sustainability principles into the Building Code of Australia and a significant improvement in the minimum standards of energy efficiency of all building types.
Tony was also one of the founding directors in 2001 of the Green Building Council of Australia (GBCA), whose Green Star rating tools have seen an extraordinary transformation of design approaches.
In 2008, Tony was elected chair of the World Green Building Council (WGBC), whose mission is to accelerate the transformation of the global built environment into a sustainable one. It is a remarkable international achievement to have an Australian architect and policy specialist leading this strategically important global organization.
National President's Prize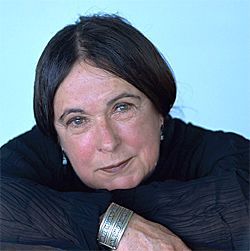 Jennifer Taylor
The 2010 President's Prize honours Jennifer Taylor's lifetime commitment to architecture as a thinker, writer, critic and historian.
An Australian by birth, Jennifer has spent much of her life in Europe, America and Asia. She began her academic career in the University of Sydney in 1970. There, over thirty years, she established her reputation as an outstanding architectural historian and critic of national and international standing.
Since the late 1990s Jennifer has been Adjunct Professor of Architecture with the Queensland University of Technology. Numerous awards include the Neville Quarry Architectural Education Prize, the Marion Mahony Griffin Award, and fellowships from the Japan Foundation in 1975 and 1994–95. She is a director of the Committee of International Critics of Architecture and in 2003 became a Life Fellow of the Institute. She received the International Union of Architects Jean Tschumi Prize honourable mention for architectural criticism and education in 1999 and 2002.
Jennifer Taylor's work embraces the architecture of Japan, China and the South Pacific, in addition to contemporary Australian architecture. She is a prolific author and her many books, articles and papers represent an invaluable contribution to architecture and architectural culture in Australia.
DULUX STUDY TOUR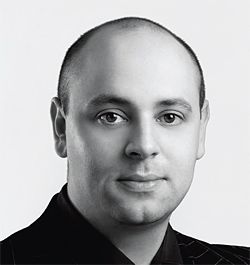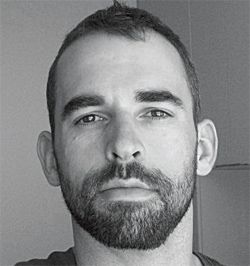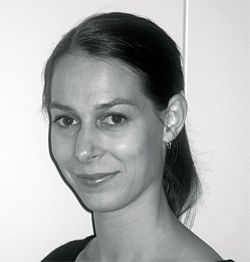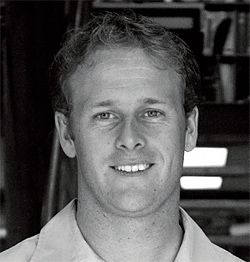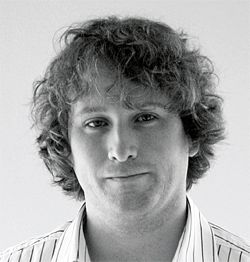 Mark Berlangieri, Thomas Ferguson, Josephine Hurley, Michael McPherson, David Sutherland
Mark Berlangieri has degrees in architecture and landscape architecture from the University of Adelaide and is proceeding to masters degrees in both. He received the 2008 Jack Hobbs McConnell Travelling Fellowship. Mark has taught at the Universities of Adelaide, South Australia and New South Wales and is an associate at Walter Brooke.
Thomas Ferguson graduated from the University of New South Wales and worked for ten years with Cracknell Lonergan, the last three as an associate. The firm notes his subsequent success in his own practice. With Cracknell Lonergan he won the Bathurst Visitor Centre competition and worked on Indigenous exhibitions and projects.
Josephine Hurley graduated with first class honours and the University Medal from the University of Sydney. An associate with Tribe Architects, she is described as an exceptional employee who has developed the practice's expertise in sustainability. Her many contributions include work recognized by the AA Unbuilt Awards in 2008 and 2009.
Michael McPherson graduated from Newcastle University with first class honours. He is an associate at Suters Architects, who indicate that he broke all practice records for achievement at an early age. He played key roles in schemes for Taree Waterfront and Mildura City Centre, the revitalization of Newcastle's CBD, and the creation of University City Campus.
David Sutherland graduated from Newcastle University with first class honours and the University and Dean's Medal. As a senior associate at Tanner Architects, he has transformed the working environment. Key projects include a competition-winning design for a regional library, a pavilion linked to the NSW Biennale and a ballroom.