2012 William J. Mitchell International Committee Prize winner: John Andrews AO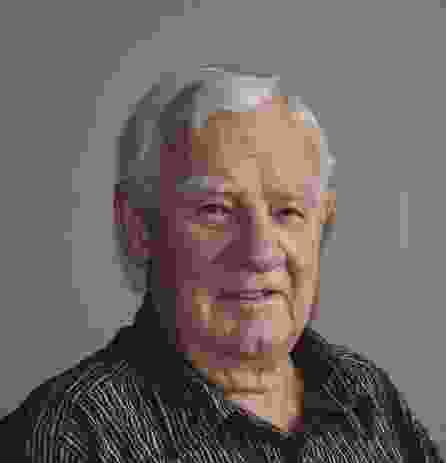 Jury citation
The William J. Mitchell Prize is named in recognition of the late Bill Mitchell, Horsham-born former dean of architecture and planning at MIT. The prize seeks to honour Australians who, like Mitchell, have made a significant contribution to the profession, study or advancement of architecture beyond our shores.
For his original and influential work across three continents, and his commitment to the design of innovative workplaces and educational environments, the International Area Committee is delighted to present John Andrews AO LFRAIA with the inaugural William J. Mitchell Prize in 2012.
After graduating with a Bachelor of Architecture from the University of Sydney, Andrews moved to North America, where he completed a master's degree at Harvard University in 1958. Arriving in Toronto on the back of being shortlisted in a competition for the new city hall, he soon established his own practice. His early work, including his breakthrough design for Scarborough College (featured on the cover of the Canadian issue of Time magazine), was much influenced by his postgraduate education under Josep Lluís Sert and the contemporary work of Louis Kahn.
In 1962 he became chairman of the University of Toronto's program in architecture, remaining in the position for five years. Before re-establishing a presence in Sydney in the early 1970s, Andrews built several projects that defined the "brutalist" style, including the Miami Seaport Passenger Terminal (1970), Kent State University School of Art (1972) and Gund Hall at the Harvard Graduate School of Design (1972).
Andrews' work on campus buildings is perhaps his greatest contribution to architecture; his typology of complexes of departments ranged along internal streets of mediated climate has often been copied. A variation of the model was used by Andrews in his design of the Cameron Offices in Belconnen (1973–76), a structurally expressive building composed around linear landscaped courtyards. The outstanding architecture of this building and his iconic King George (American Express) Tower in Sydney (1976) contributed to his recognition by the Australian Institute of Architects with the Gold Medal in 1980.
Further coverage of the awards can be found at Australian Achievement in Architecture Awards.
Source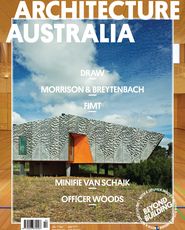 Issue
Architecture Australia, March 2012
Related topics