Open House Melbourne returns for a weekend in July with a new focus on accessibility and openness, and a companion program of events designed to "get people thinking about walking in each other's shoes."
The 2019 iteration of the event includes an anchor program that will encourage people to consider how cities are designed for people dealing with accessibility issues.
"It [has been] twelve years and the organization evolved greatly," said Open House Melbourne executive director Emma Telfer. "Especially in the past three years we've been able to build up a year-round and quite full program, where we get to deep dive into particular topics that we're interested in or advocating on behalf of.
She added that the program builds on the idea behind the core Open House weekend throws open the doors of hundreds of buildings in Melbourne, which the public might not otherwise have access to.
"The weekend is very much about that idea of getting people in on their curiosity, getting them into buildings that they don't normally see, and then really trying to take them on a journey to have deeper conversations about the value of design.
"Now we're able to do that through additional programming, as well as through [collaborations with] others, such as the Robin Boyd Foundation and the NGV.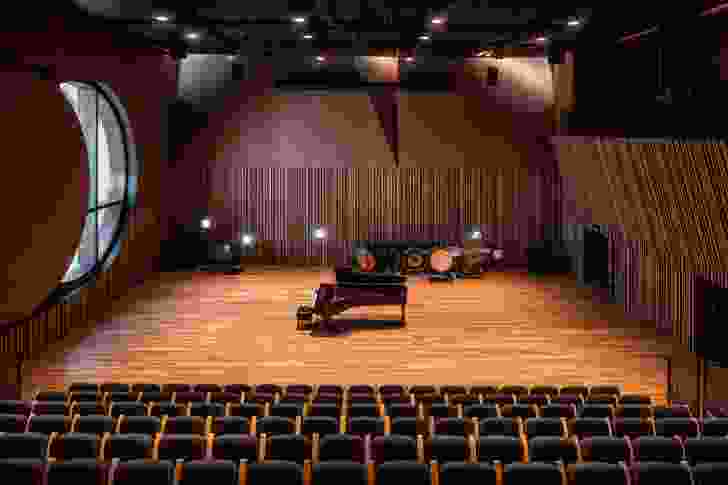 "Every year we have a nearly-month-long program that orbits around the weekend. This year it will happen in July and a bit of August. We're in a position now where we can look at one keynote project as part of that program – last year it was The Australian Ugliness, which we did in partnership with The University of Melbourne and Eugenia Lim
This year the keynote program is dubbed Urban Tactility, an installation being created in collaboration with Tania Davidge and Christine Phillips of OoPLA (formerly OpenHaus) at the Immigration Museum. "At the heart of [the program] we're installing a very playful installation of tactile indicators, which is designed to encourage people to think about navigating space, and the city, with a disability – specifically looking at vision disabilities and blindness," Telfer explained.
The installation will form the centrepiece of the broader Open House Melbourne program, and will be accompanied by "a series of public conversations, walking tours and other elements which are really designed to get people thinking about walking in each other's shoes."
These include a series of "sensory city tours" with Vision Australia that will allow guests to "contemplate the sensory qualities of our city."
"The public program surrounding Urban Tactility will really interrogate issues of inclusion and access and an equitable city in more detail," said Telfer.
"The city experience is a thousand different things for a thousand different people. We would like people to engage with that and to perhaps have some more empathy for people who are navigating the city with different requirements or needs."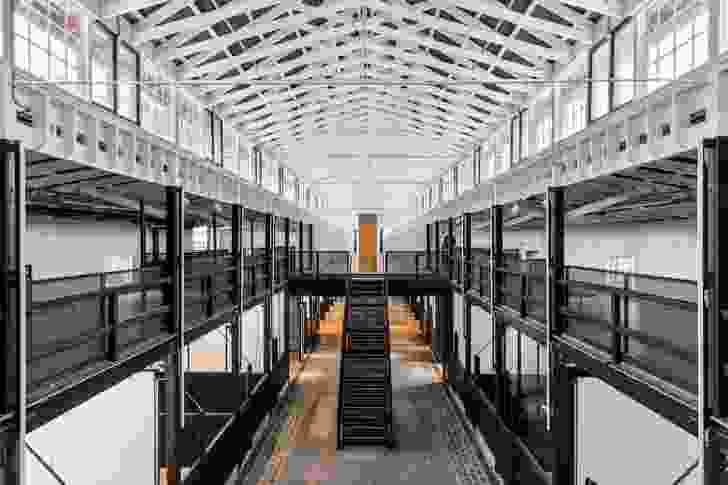 The organization is, for instance, working with partner Cushman and Wakefield to assist public institutions to help improve accessibility to their buildings.
Telfer added that a particular long-term challenge was the large number of community-run events during the weekend – particularly those at smaller heritage sites – which often have access issues.
"We'd like to be working more closely with them," she said. "We're working out what that looks like. Is it providing additional infrastructure, like ramps? Or is it potentially providing little micro-grants so that they can boost participation?"
In addition to Urban Tactility and the events program, Open House is also trying to focus more intensely on how accessible the Open House weekend itself is.
"On a very basic level we're looking at what infrastructure we can supply to increase accessibility at some of our key sites. We're hoping that we'll be able to do some of that this year, and then ramp it up next year."
The full Open House Melbourne program can be found here.