As a contemporary Australian designer, Adam Cruickshank produces work that draws from a complex synthesis of influences, including those absorbed during his travels in India, South-East Asia, Malawi and Zambia, where artisans work intuitively with materials and tools. In particular, though, spectacular memories of the first light of day striking the Namibian desert have transformed his mind's eye, leaving lingering visions of dramatic patterns flowing across the vivid red, unbearably hot dunes.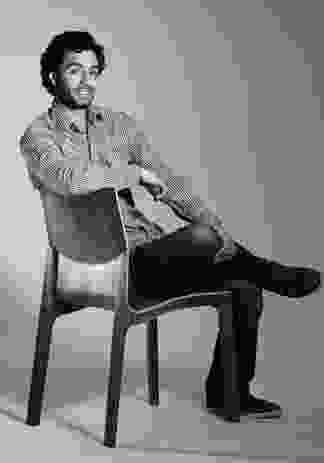 Since then Adam's speculations on the possibilities of form and structure, and his crafting of crisply faceted surfaces, have been enabled by his fascination for technology. What drives his design is the capacity of the virtual world to create and test design moves that seemingly transgress the structural logic and symmetry we have come to expect from the world of objects that surrounds us.
Consequently, the process of design and making takes place "virtually," on a computer. With the extreme precision of computer numerical control (CNC) the pieces for assembly are laser cut. Much of the work evolves through prototypes, and obviously, a sound knowledge of material – hardwoods such as maple and walnut, plywood and aluminium – is essential.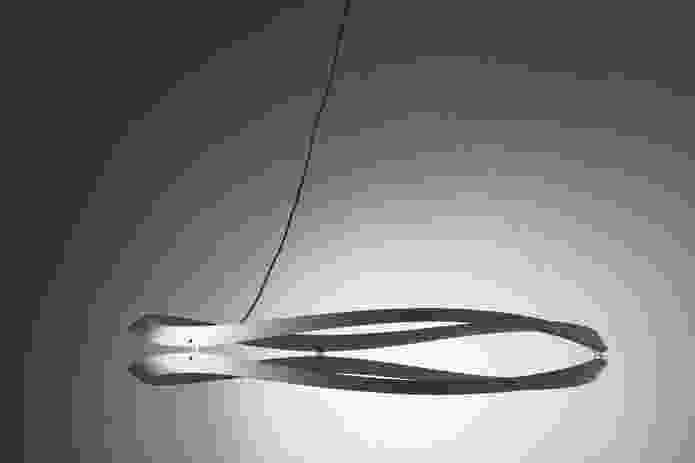 Lighting, credenzas, cabinets, tables and chairs have emerged from the precision, innovation and beauty of Adam's smaller, more intricate work in jewellery, particularly his rings and cuffs. The work has been honed during time spent with Jon Goulder at Midland Atelier in Perth and then as artist-in-residence at the Forest Heritage Centre in Dwellingup, south of Perth. A Department of Culture and the Arts (WA) grant gave Adam the opportunity to focus on a series of pieces for his first solo exhibition, held in August 2012 at the Squarepeg gallery in Fremantle.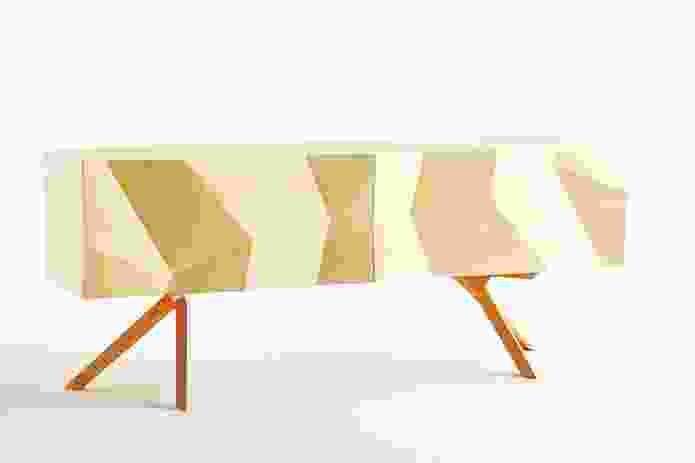 All the while, Adam has been refining ways in which to ask for (and receive) "unanticipated" performances from his materials. His pieces defy our expectations of the capacity of structure, surface and light – they seem like choreographed moments in space. We feel compelled to touch. These works are incredibly sensuous – it is our skin that reads (sees) the form, edge, clarity of line, lightness and curve. They bring to mind German philosopher Martin Heidegger's idea that many hands "are the organs of thought" – we sense patterned dunes, distant artisans and complex structures, and we sense that there are futures embedded within each piece.
Source
Issue
Houses, February 2013
Related topics