Adam Goodrum has always had a passion for creating unique objects. "I was obsessed with Lego when I was really young," he laughs.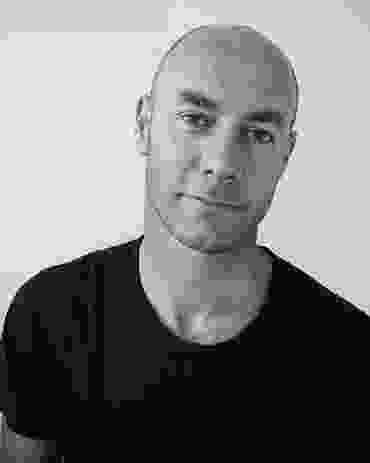 Fast-forward a couple of decades and Adam has become one of Australia's leading industrial designers. He has a shelf laden with awards, yet his furniture and product designs have retained an edge of playfulness and whimsy. "I like to create functional objects with personality," says Adam. "It's always a little bit different, depending on the brief or the project, but I always aim to have an interesting, worthwhile outcome."
Adam studied industrial design at the University of Technology, Sydney (UTS) and his career hit its stride in 2004 when he won the Bombay Sapphire Design Discovery Award with his Eve chair. The award led Adam to Milan and eventually to a meeting with Giulio Cappellini, owner of Italy's famous Cappellini furniture house. "He said he wanted to put the Stitch chair into production," recalls Adam. "Which was fantastic."
Adam worked closely with Cappellini to refine prototypes and resolve the piece for production. "It was really exciting to be working with a company that has such an exciting history," he says. "And the process to me was really enjoyable – I was surprised at how intimate it was."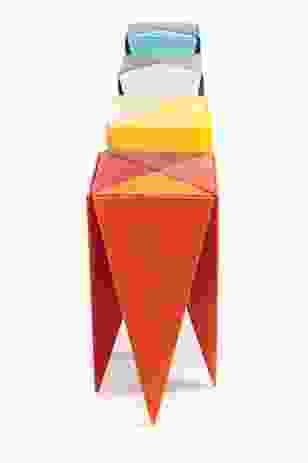 The collaboration resulted in an aluminium chair with hinged elements that allow it to be folded flat for storage and transportation. The Stitch chair, which is available in single or multiple colours, has become a modern classic that's housed in museums around the world.
Since the Stitch chair's success, Adam has gone from strength to strength, designing pieces including the Boab series of vases and vessels, the Carousel Table by Paris Gallery Gosserez, the recently released three-piece Timber Trivet by Normann Copenhagen, and the new Volley outdoor furniture range, made by Australian manufacturer Tait.
"It's such a satisfying thing to come up with an idea and get excited about it and then execute it and have a product that people use and hopefully enjoy," says Adam. "It's very rewarding."
Adam is enthusiastic about the future of design in Australia, where he works as much as possible and where he teaches at UTS. He is also a founding member of the intriguing Broached Commissions collective, in which artists and designers create original pieces based on events in Australian history. "It's a rigorous research-based approach," says Adam. "It's all about creating functional pieces inspired by a historical period in Australia. It's been very well received with many exciting projects on the horizon."
Source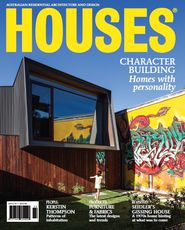 Related topics