Adelaide Airport has announced its $165 million expansion project designed by Hassell has been approved.
The expansion will be the biggest infrastructure project at Adelaide Airport since the completion of the existing Terminal 1 in 2005, which was also designed by Hassell.
"The terminal expansion builds on the current legibility and clarity of the airport and will boast a passenger experience that is distinctly South Australian," said Hassell principal Mariano DeDuonni.
"Adelaide Airport is a 'place' in its own right, acting as the gateway to Adelaide and greater South Australia. The northern precinct expansion draws on the principle of 'connection' to place – to the outlying panorama of the Adelaide foothills, city skyline and coast."
"The simple, contemporary and minimal language of the architecture reflects an international standing of timeless quality, and will build upon the proud and successful heritage of the existing terminal precinct."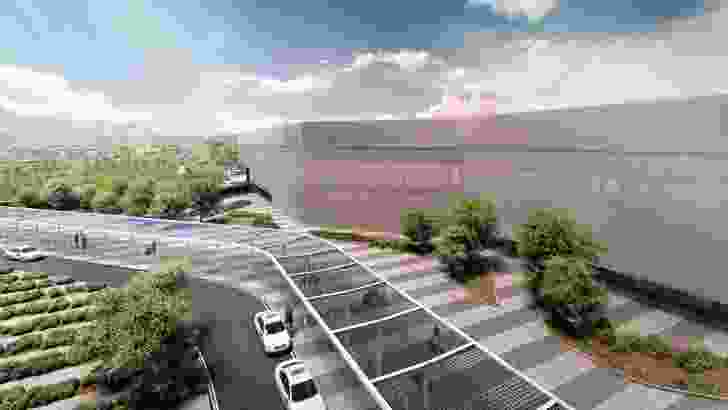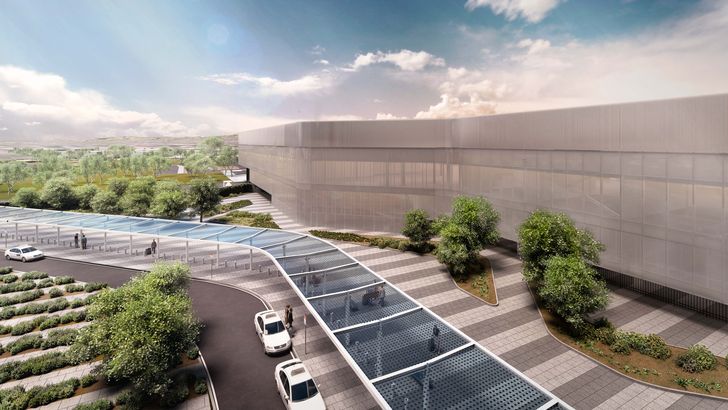 The project will increase the overall terminal footprint by 16,500 square metres and will include significant upgrades to international arrivals and departures. An additional 18,400 square metres will be refurbished to create more retail space with an expanded duty-free precinct.
The upgrades will include a new "common-user" international lounge, VIP facilities for international arrivals and departures, the relocation of the Virgin Australia Lounge, and the expansion of office spaces for terminal tenants.
Gate 18 will also become a permanent international gate with a focus on improved retail and boarding facilities.
"The customer experience is one of an integrated and cohesive precinct built for future generations. The clarity of a functional precinct plan and sweeping building form intrinsically connect the procession of external and internal environs in a seamless 'campus' experience," DeDuonni said.
Adelaide Airport managing director, Mark Young, said, "Since we opened the existing terminal in 2005, our overall passenger numbers have increased by close to 50 percent. Our international passenger numbers alone have almost tripled over the same period. This expansion will allow us to be fit-for-purpose based on our future growth forecasts."
Watpac has been appointed project builder. The expansion is expected to be completed by 2021.
Related topics