Two architecture students from the University of Adelaide have won a design competition for a monument in Italy, which will celebrate Italian immigrants who have made a home in Adelaide.
The winning design, by Azmina Azli and Michael List, comprises a series of interlocking rectilinear frames that will be constructed on a prominent roundabout that leads to the town of Paduli in the Italian region of Campania. Construction is set to begin at the end of 2018.
In a design statement, the designers said, "The Paduli Gateway represents the connection between Italy and Australia. Its form consists of a series of connected doorways that directly faces Adelaide, reflecting the themes of immigration and journeys.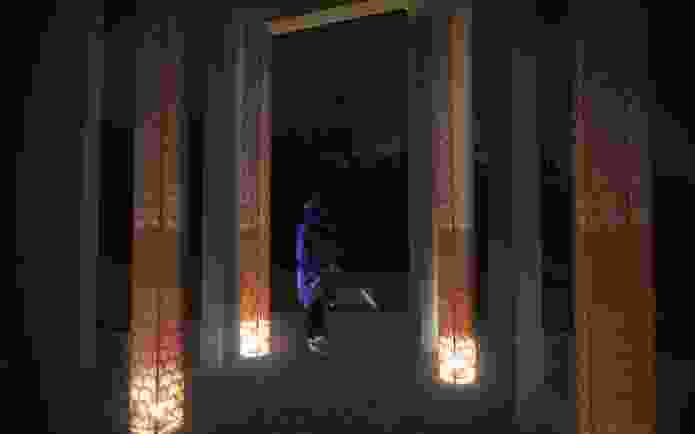 "The connection between the two countries is reinforced through the use of Italian concrete and Australian corten steel. Both materials are also hard-wearing and cheap to construct. A tessellating pattern of Australia is laser cut into the corten steel doorways."
"The sculptural form of the monument balances the clear symbology of the doorway with a striking, intertwining aesthetic that creates an icon for the town of Paduli."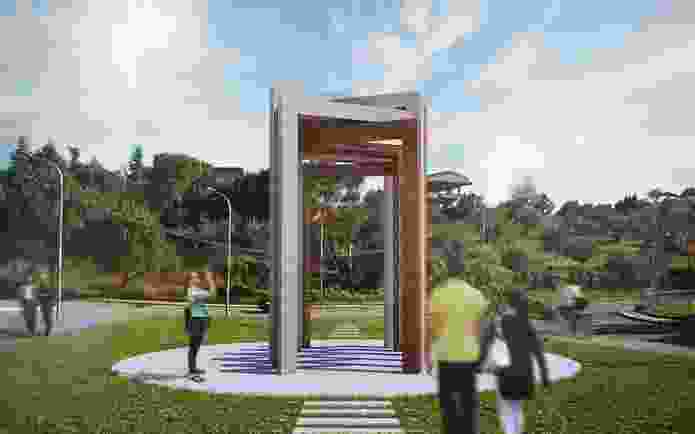 The competition sought designs for a monument mark the significant numbers of Italian immigrants settled in and around Adelaide in the mid-20th Century. Italian immigrants are the largest group from a non-English speaking background in South Australia. Paduli has a sister city relationship with the City of Campbelltown, north-east of Adelaide's CBD.
The competition was organized by the Paduli and Friends Committee. Azli and List will travel to Paduli for the unveiling of the monument next year.