The long-planned $330 million expansion of Adelaide casino will begin construction in June 2018.
Designed by The Buchan Group, with interiors by Hecker Guthrie in collaboration with Walter Brooke, the expansion will include additional gaming spaces, 123 hotel rooms along with new restaurants and bars, including a rooftop bar, and function spaces for up to 750 people.
The expansion will occupy the site of an existing car park, which is owned by the South Australian government. It is one of a group of large-scale projects set to transform Adelaide's central riverbank precinct, including a $220 million redevelopment of Adelaide Festival Plaza designed by ARM Architecture and Taylor Cullity Lethlean, the redevelopment of the Adelaide Festival Centre by Hassell, and a 27-storey tower developed by Walker Corporation and designed by Bates Smart.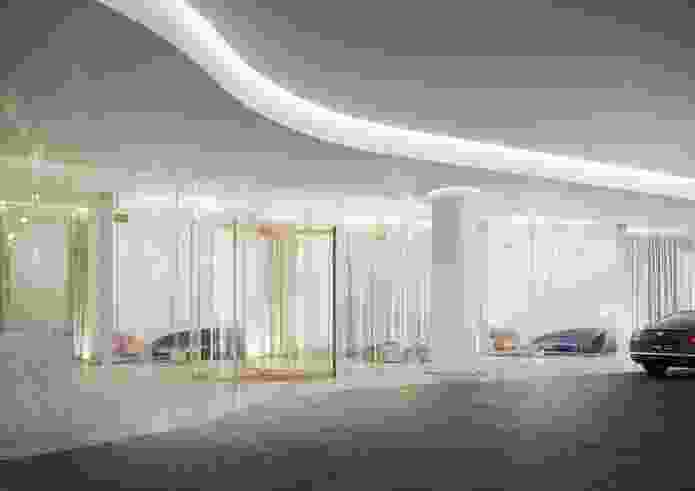 When planning approval was granted for the expansion in January 2016, construction of the then-$300 million project was mooted to begin in mid-2016, but the project has been beset by delays, with negotiations between the casino, the government and developer Walker Group still underway into 2017.
Delays in the approval process for Walker Corporation's 108-metre-tall, Bates Smart-designed office tower – which would include an underground car park essential to plans for the casino – along with discussions with the state government and independent gambling authority around gambling regulations, all contributed to the postponement of construction, according to media reports.
Hansen Yunken will deliver the majority of works for the casino, with the project scheduled for completion in 2020.
Related topics