Adelaide Contemporary jury announced as design teams visit site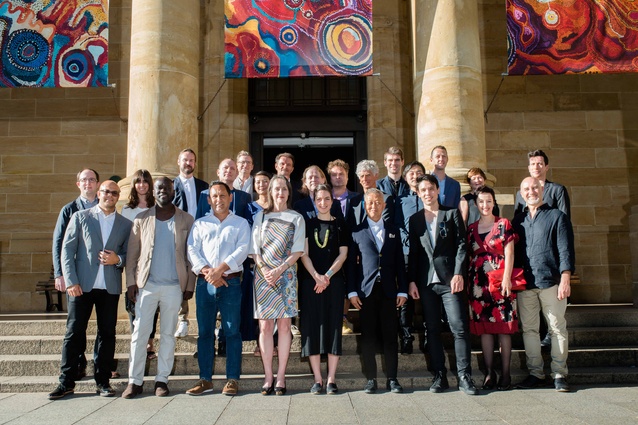 A Harvard University architecture professor and a curator of architecture and design at New York's Metropolitan Museum of Art are among nine experts on the jury for the Adelaide Contemporary design competition.
The jury was announced on 24 January as the six shortlisted design teams visited the site of the proposed contemporary art museum for the first time.
Of the nine members of the jury – made up of artists, architects, academics and business leaders – three are based in the United States, while the rest are from Australia.
The jury members are:
Michael Lynch (chair), chair of the Sydney Community Foundation and chair of Circa      
Lee-Ann Tjunypa Buckskin, deputy chair of the Australia Council for the Arts, managing director at L-AB and Associates and executive, aboriginal strategy at the South Australian Film Corporation
Beatrice Galilee, associate curator of architecture and design at the Metropolitan Museum of Art, New York
Walter Hood, creative director and founder of Hood Design Studio
David Knox, deputy chair of the Economic Development Board of South Australia and member of the Adelaide Botanic Gardens Foundation Committee
Nick Mitzevich, director of the Art Gallery of South Australia
Toshiko Mori, founder and principal of Toshiko Mori Architect and Robert P. Hubbard Professor in the Practice of Architecture at Harvard University Graduate School of Design
 Sally Smart, artist and vice-chancellor's professorial fellow at the University of Melbourne
Tracey Whiting, chair of the Art Gallery of South Australia Board
Concept designs from the six shortlisted teams will be revealed to the public and stakeholders in an exhibition in April in Adelaide, and online, before the competition jury meets in May 2018 to select a winner.
The six shortlisted design teams, each comprising an international practice working in conjunction with an Australian practice, were announced in December from a pool of 107 entrants. Art Gallery of South Australia director praised the shortlist at the time as being "extraordinarily rich."
Following the site visit the teams will meet with leaders from South Australia's arts, culture and tourism industries before touring Adelaide and surrounds to learn about the city's heritage and Kaurna history, according to a statement from the government and competition organizers.
The Adelaide Contemporary project will see the development of a 15,000-square-metre contemporary art gallery with a public sculpture park on the site of the former Royal Adelaide Hospital. It will be the first new building commission for the Art Gallery of South Australia since 1996.
Arts South Australia executive director said, "We are delighted to announce the full jury, a collegiate group of Australian and international thought-leaders in architecture, landscape, community engagement, curatorial knowledge and project delivery, chaired by Michael Lynch.
"We are grateful for their commitment –such is the quality of the finalist teams that we expect choosing a winner to be a demanding and absorbing process."