In the contemporary university, questions about the engagement and impact of research waft through every corridor, carrying with them the distinct odour of change. For some, this draughty shift in air pressure carries perfume, for others, an unpleasant stench. For most, I suspect it conjures up something in-between. Pressures around research relevance are not new, of course, but this moment in time brings particular complexities to a push that is gathering momentum. Design research is a terrain with a productive role to play amidst these changes. Given this fresh potency and heightened relevance, the naysayers are increasingly pushing their rocks of dissent uphill after years of habitually pushing them down without any evident exertion of thought. The ground has moved.
At last, the stage is set for a more collegial conversation about the complexities of design research, promising to reinvigorate research in the academy, professional practice, and the relationship between them. This next phase in the evolution of design research resonates with the current wave of feminism, through a shared recalibration of attention toward valuing difference over standardization, and toward situated, relational knowledge rather than validation through so-called absolutes. As the ground moves, we are likely to become fitter for more inclusive, collaborative and effective action.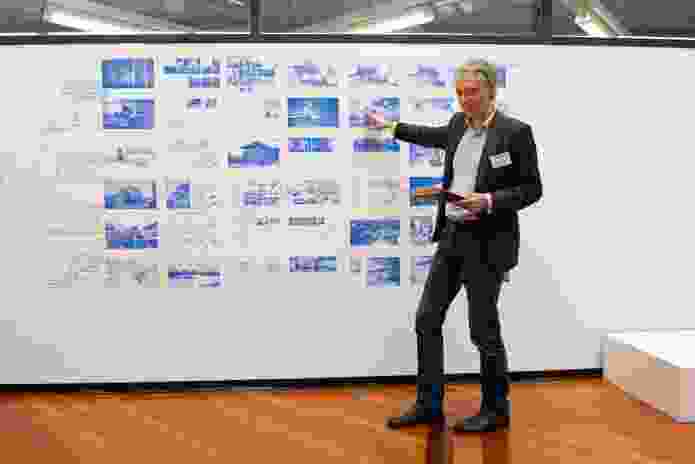 The first Annual Design Research conference (ADR18) and associated exhibition marked this moment in time with generosity, enthusiasm and confidence. The conference came about through discussions in the Architectural Design Research Group at the University of Sydney, and was co-convened by Professor Mathew Aitchison and Dr Sarah Breen Lovett. As Aitchison described in his introduction, the absence of a regular forum for discussion focused on design research struck them as odd given the leading role of Australian institutions in this realm, particularly at RMIT University, which has been holding biannual Practice Research Symposia (PRS) for three decades. In recent years, the multi-institutional Design Architecture Practice Research project (DAP_r, 2016-17) has made significant inroads in developing the national conversation, but with this project having come to an end there was a clear need for a new annual conference.
The keynotes for the event were brilliantly chosen. Professor Leon van Schaik's lecture was important given his role in the national and international leadership that RMIT has offered. Across a survey of his enormously impactful career, it became possible to see the ecology of moves he has made in fostering greater recognition for architectural practice and the activity of designing in university research contexts. These range across books, research degrees and programs, funding allocation initiatives, commissioning and procuring architecture and design, event design, leadership informed by an ideogram/drawing practice, and the cultivation of local and international communities. All of these played an indispensable part in the gathering of forces, wherein Australia has come to be a leader in the field of design research.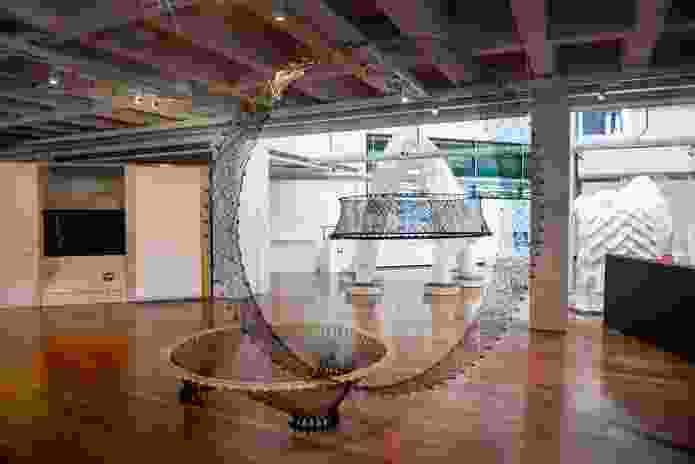 The second keynote, by Momoyo Kaijima of Atelier Bow-Wow, also highlighted the value of thinking and acting ecologically – but this time through exceptionally multi-dimensional architectural projects. As exemplary practitioner-researchers, Atelier Bow-Wow are keenly engaged in seeking new understandings of the world, while simultaneously exploring the architectural actions and conditions for gaining this understanding. Kaijima spoke of their enduring interest in the role of drawing as central to architectural research methodology. They refer to this as "architectural ethnography," also the title of their 2018 Venice Biennale Japan pavilion exhibition and catalogue, where the activity of both drawing and reading drawings was the focus. For me, Kaijima's presentation elegantly demonstrated how an architectural project does not simply equal research per se, but rather can carry a research-oriented approach to practice. The epistemological fruits of these labours were clear. As such, this keynote was a powerful demonstration in the value of design research.
The papers presented at the conference were diverse and ranged across research through, for and about design. Interestingly, fifty percent of the papers where multi-authored, and perhaps a quarter were explicitly multidisciplinary. A reassuring number of papers in some way questioned the status quo concerning some aspect of design practice – from what counts as "practice," through to increasingly socially/politically inflected models of what architects and designers do. The number of papers offering accounts of design research in the context of design studio pedagogy was notable, suggesting that the problematic old divide between research and teaching is continuing to erode (despite the increasingly oppressive bureaucratisation of teaching, and through approaches adopted in spite of this). This teaching-research nexus is a critical ingredient for the evolution of design research in the academy.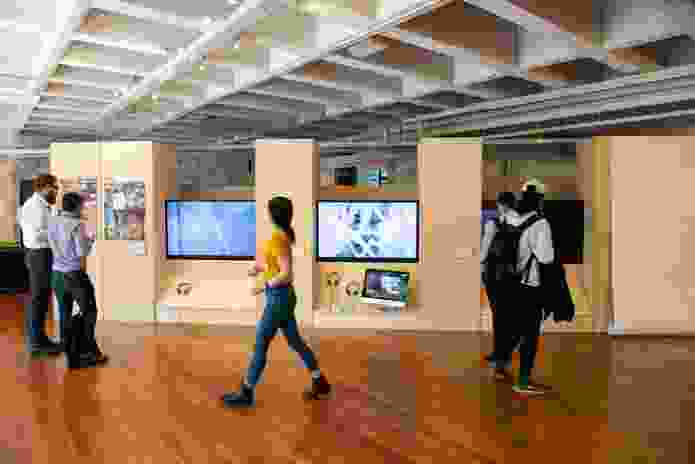 The exhibition was an extremely important part of the event. Here, we could see and engage with a diverse range of quality design artefacts, many by those having previously completed, or currently doing, a practice-based PhD. A statement of research significance framed each work, and curators Dr Sarah Breen Lovett and Dr Rachel Couper have written a useful thematic overview across this diverse collection.
Unfortunately, I missed possibly one of the more important sessions of ADR18. One lunchtime, exhibitors were offered an opportunity to speak about their work. I entered the gallery space just as it finished and heard energetic accounts of what had been revealed through these presentations. Having witnessed many public PhD examination presentations at RMIT, this energy was not surprising: these multi-modal "performances" frequently offer an irreplaceably productive dialogue between artefacts, spoken accounts, gestures and actions, where specific research approaches to practice become clear. This raises questions about the format of a conference on design research. Perhaps an exhibition space could or should form a primary venue for discursive exchange, where presentations occur with exhibited works, or as part of spatial arrangements and activities designed by the speaker. It will be interesting to see how the future ADR iterations might experiment with the form of a design research conference. Certainly, if the evolution of design research promises reinvigoration across the academy and the profession, ADR 18 offered us a tantalizing whiff of the the future.
ADR18 was convened at the School of Architecture, Design and Planning, at the University of Sydney, Sept 27-28, 2018. ADR19 will be at Monash University and ADR20 at the University of Tasmania.