Adelaide Football Club is proposing to build its $65 million headquarters in the Adelaide Parklands in North Adelaide, but has faced criticism over the public consultation process and a lack of detailed plans.
To be built at the site of the existing Adelaide Aquatic Centre, the complex would incorporate an Olympic-sized public swimming pool, a children's play area and unfenced ovals as part of an "integrated sports, aquatic and community centre."
Following the criticism, the football club released new renders of the project, which reveal a two-storey, slightly curvilinear structure facing onto an oval. The renders were prepared by Adelaide practice City Collective, which has been working on site identification and master planning for the project since 2016. The club has not confirmed whether an architect has been appointed for the building's design.
In late 2019, Adelaide councillors blasted the club over the secrecy behind the plans, with councillor Mary Couros saying it was creating "chaos," according to The Advertiser.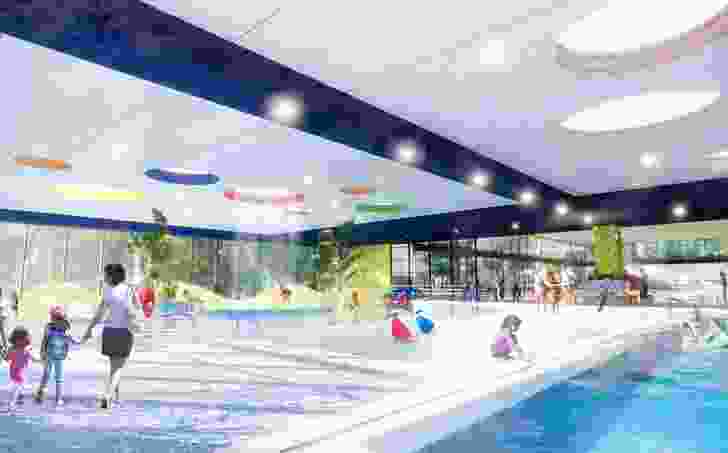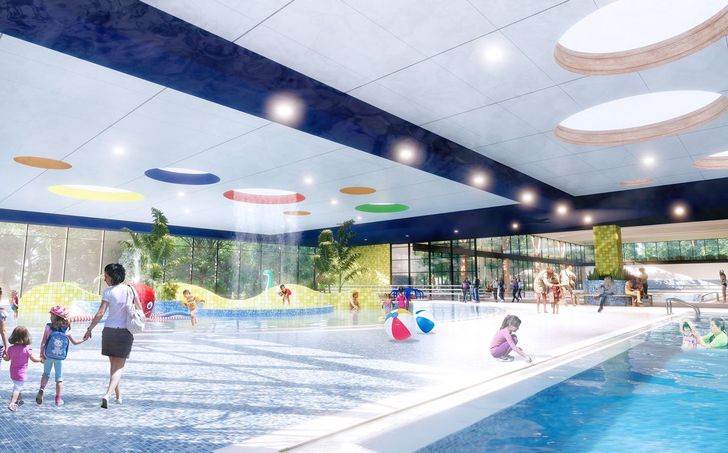 On 10 February 2020, councillors voted to extend a period of community consultation from February 19 to March 11, with some councillors describing the existing consultation process as inadequate and even "pathetic" for what is a controversial project.
Council also received advice from the Adelaide Park Lands Authority that the training, administrative and commercial components of the proposal appear "potentially inconsistent" with statutory principles guiding parkland usage, in particular "that the parklands exist for the public benefit of the people of South Australia."
Speaking to Adelaide radio station Five AA, Adelaide Football Club chief executive Andrew Fagan reiterated that the aquatic centre would remain dedicated to public use and noted that the design could potentially reduce the footprint of the existing building. "If we can take that old building and turn it into a new building that is befitting of the parklands environment, we can do it all on the same footprint, we can activate the parklands for more people to use and to experience," he said.
The draft proposal currently on exhibition describes the existing Aquatic Centre, as "an ageing facility, potentially at the end of its life cycle."
It says the new sport and community centre would provide "a walkable community inspired by nature, history and art, with seamless integration within the parklands surrounds."
The football club's current headquarters are in West Lakes, around 10 kilometres out of the city centre, but the AFL team now plays its home games at the Adelaide Oval in North Adelaide, which was redeveloped by Cox Architecture in association with Walter Brooke and Hames Sharley in 2014.
Moving the club's headquarters to North Adelaide would, according to the draft proposal, "further grow and establish the Adelaide Football Club's numerous junior, female, Indigenous and multicultural programs [and] enhance Adelaide's sporting heart in the city."