McGregor Coxall has been selected to work with SANAA to develop a landscape design concept that will complement the SANAA's competition winning design for the Art Gallery of NSW's (AGNSW) expansion project, Sydney Modern.
SANAA's design consists of a series of pavilions reaching out towards neighbouring cultural landmarks including the Domain, Royal Botanic Gardens, Sydney Harbour Bridge and Woolloomooloo.
"We proposed making a number of plates, each containing a gallery," SANAA's Kazuyo Sejima told ArchitectureAU in May 2015. "The plates sit along the topography. So every plate has a slightly different relationship to nature."
Five practices were invited to submit landscape design concepts and McGregor Coxall was the favourite of the selection panel made up of representatives from the gallery, SANAA and the Royal Botanic Gardens.
"McGregor Coxall has a design aesthetic that aligns with SANAA's concept. The firm's commitment to restraint and use of finely crafted details will also complement SANAA's style," said Michael Brand, director of AGNSW.
McGregor Coxall are currently involved in a project at the neighbouring Royal Botanic Gardens (RGB) creating an exhibition space of plants and animals in commemoration of the RGB's 200th anniversary.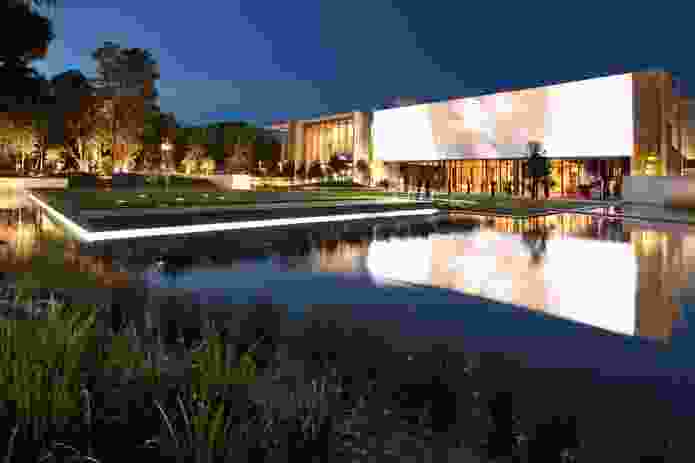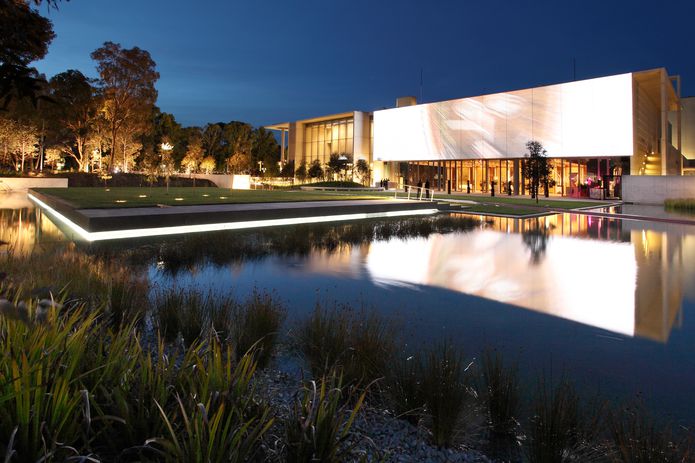 The practice plans to collaborate with the architects using 3D printing design models, a method it deployed in the design of the new entrance and the Australian Garden at the National Gallery of Australia.
"We plan to work with the architects via hands on workshops so that mutual directions can be established prior to working up design options in order to deliver seamless design outcomes," said director Adrian McGregor.
The Sydney Modern project is expected to be completed in 2021 in time for the gallery's 150th anniversary.
Related topics