The American Hardwood Export Council (AHEC), designer and architect Adam Markowitz and graphic artist Marcus Piper have collaborated on a "space in which to relax, recharge and reconnect" for AHEC's stand at the Denfair design trade show in Melbourne.
An "exploration of the physical and emotional properties" of American red oak, the installation – titled "Oak REDefined" – was made entirely from the material by Sydney-based Evostyle.
The stand won the Best Large Stand award at the 2019 Denfair Awards.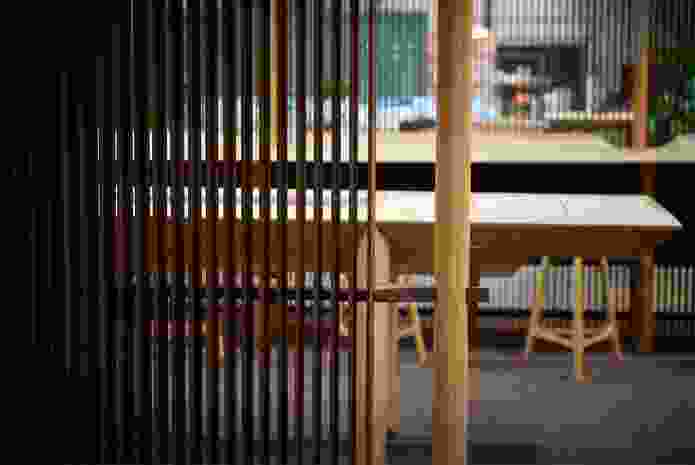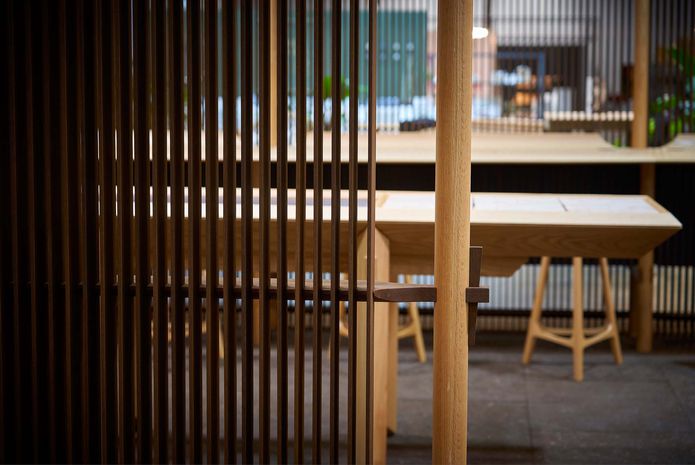 "I think that it's important as a designer to understand as much as possible about the materials you are using" said Adam Markowitz.
"For me, red oak is a very interesting species because of its porous, stain absorbing attributes that are very different from American white oak."
The installation comprise a number of "moments" intended to shelter visitors from the hustle and bustle of Denfair. At the centrepiece of the installation is the "tangram table" designed by Piper, which features a version of the titular dissection puzzle set into the top.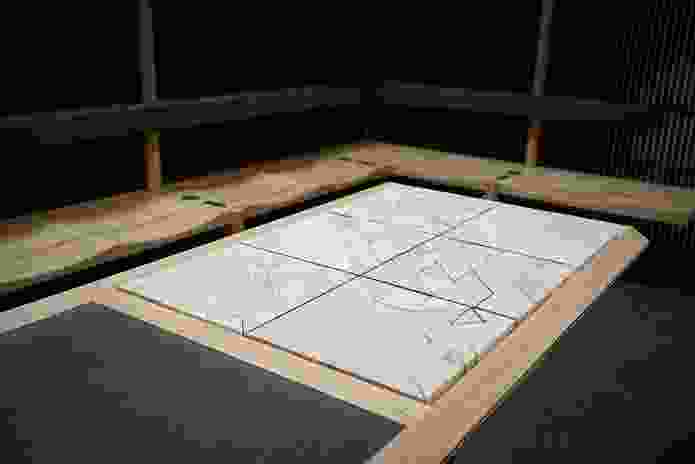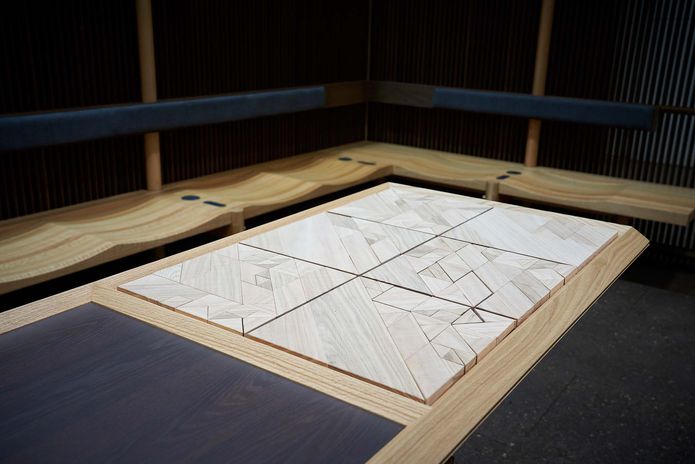 "It demonstrates how functionality can be fun and how beauty and practicality can balance for an energising and productive result," AHEC said in a statement.
Rod Wiles, AHEC Oceania director, added that the saw the focus on relationship to the material as increasingly important. "We want designers able to make an informed choice about the materials that they use," he said, "and so wanted to take this opportunity to share the capabilities and strong positive environmental profile of the most abundant American hardwood species with the Australian design and architectural communities."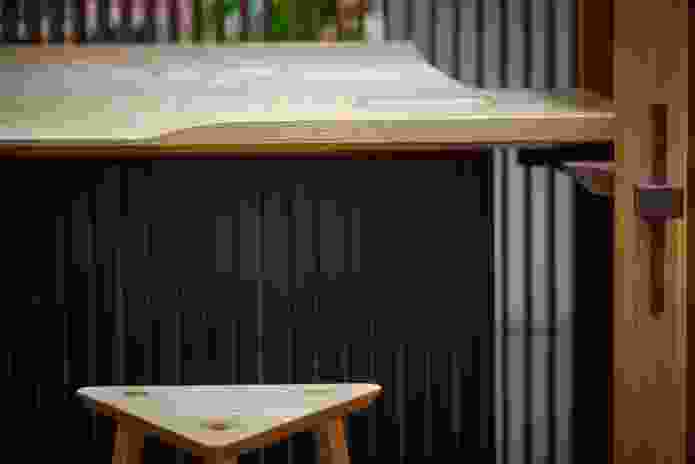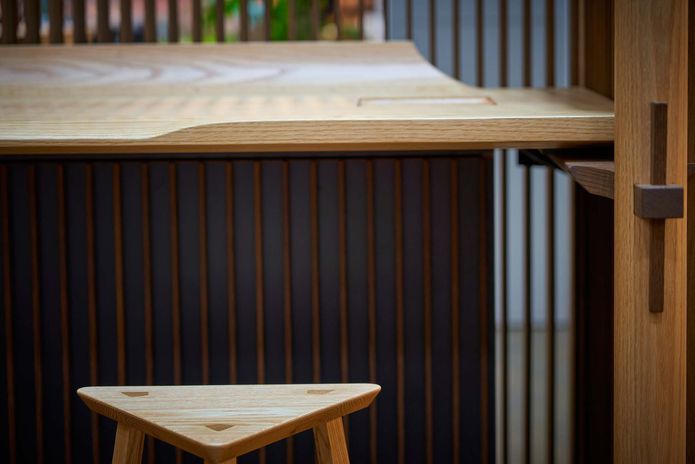 "Given the increasing number of research studies that point to the positive effects of wood in our built environment on wellbeing and productivity, it made sense to provide a space at Denfair which allows visitors to experience this for themselves".
For more information on AHEC, go here.