The Australian Institute of Architects NSW Chapter has renamed its Register of 20th Century Buildings of Significance to The Australian Institute of Architects Register of Significant Architecture to sharpen its focus on preserving buildings of merit, in particular, award-winning buildings. It will now include all buildings awarded the Sulman Medal for Public Architecture and the top (named) awards for residential (Wilkinson Award) and commercial architecture (Harry Seidler Award). "Apart from the Sydney Opera House, there is currently very little statutory protection for more recent award winning architecture, including the 25 year/enduring architecture award winning buildings," says Dr Noni Boyd, Heritage Office at the NSW Chapter of the Institute.
"The fact that a building was a past architectural award winner has been recognized by the Institute through its ongoing listing process, but that's often overlooked in consideration of alterations or demolition as part of the development approval process." There are currently over 3,000 buildings by New South Wales architects on the Institute's register. The Institute will now be advocating for the listing of all its awarded buildings on local government heritage schedules, and buildings that win both the Sulman Medal and the Enduring Architecture Award will be eligible for nomination to the State Heritage Register.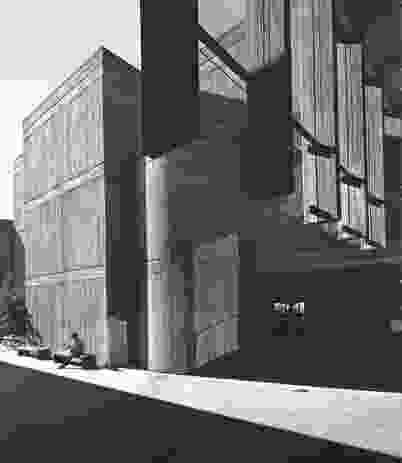 While the moral rights of living architects are recognized in the Copyright Act, this, too, is often ignored by building owners and developers seeking alter significant buildings. "The policy shift aims for much greater recognition for the state's award wining architectural heritage, and should also encourage both sustainable adaptive reuse and an increased consideration of the original design intent. The recent works to the Opera House provide a good model as to how this might be achieved."
Kuring-gai College of Advanced Education (1968–72) by J.W. Thomson NSW (Government Architect), project architect David Turner; documentation (Allen Jack + Cottier); landscape architect (Bruce Mackenzie) received the Institute's Merit Award (1972), Sulman Award (1978) and an Enduring Architecture Award (2005). "There is a DA in at present, though the Statement of Heritage Impact did not pick up that the building had received (not one, but) three architecture awards, including the Enduring Architecture Award. Neither the project architect nor the landscape architect (David Don Turner and Bruce Mackenzie) have been consulted during this round of proposals, according to the NSW Chapter Heritage Officer Noni Boyd."
Read Dr Cameron Logan's article on the legacy of NSW school buildings from the postwar period.
Related topics