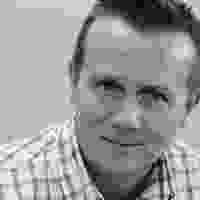 The Australian Institute of Landscape Architects (AILA) has announced a new National President and board members, with seven new members selected representing a wide range of experience from across the profession of landscape architecture.
Daniel Bennett, landscape architect and design and transport Manager at Adelaide City Council, was announced as the new AILA National President at the recent AILA Festival of Landscape Architecture, This Public Life. AILA has more than doubled its membership over the past two years, growing from 1,200 members to over 2,500 and Bennett has committed to driving a strong public agenda for the organisation.
"We're growing our influence and voice to position landscape architects at the forefront of developing the policies that shape our towns, cities and regions," said Bennett. "Determined to improve our environment and the health, economic and social fabric of our communities, landscape architects are critical to planning and designing Australia's future."
Bennett has over 18 years practicing as a landscape architect working across Australia, the United Kingdom and China with practices including HASSELL and Johnson Pilton Walker (JPW).
The new AILA board is a diverse mix of landscape architects practicing across private, public and academia.
The board now includes:
• President – Daniel Bennett, City of Adelaide (SA)
• Vice president – Angus Bruce, head of Landscape Architecture, HASSELL (NSW)
• Vice president – Malcolm Snow, chief executive, National Capital Authority (ACT)
• Secretary – Sara Padgett Kjaersgaard, University of Western Australia (WA)
• Treasurer – Ashley Sheldrick, director, GbLA Landscape Architects (VIC)
• Amalie Wright, director, Landscapology (QLD)
• David Hatherly, director and owner, Vee Design (QLD)
• James Grant, principal, JMD design (NSW)
• Jerry de Gryse, director, Inspiring Place (TAS)
• Suzanne Moulis, chief executive, Moulis Legal (ACT)
Related topics