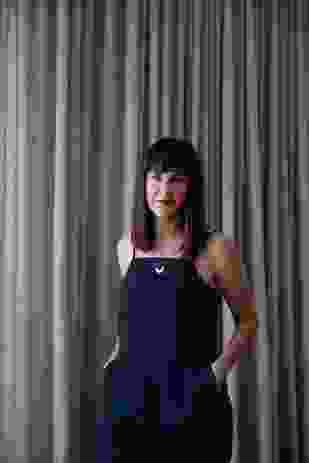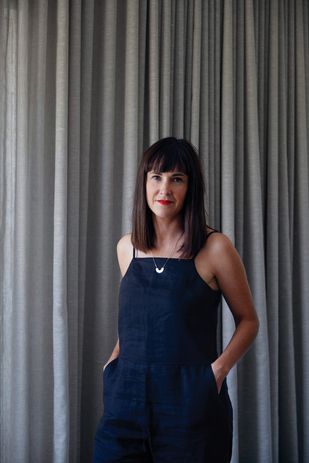 The intuitive spirit of Melbourne-based architect Alana Cooke is evident in her approach to everything, from major life decisions to the desire to design a custom light fitting to perfectly suit a particular atmosphere. She is quick to identify opportunities and her entrepreneurial skills are a testament to this. The project that launched her practice was a cafe – Paramount Coffee Project in West Hollywood, Los Angeles – which presented itself while she was newly pregnant with her first child. Alana is not one to shy away from a challenge.
It was during Alana's university exchange year at the Royal Danish Academy of Fine Arts Schools of Architecture, Design and Conservation in Copenhagen that she started to gain clarity in her approach to design thinking. She recalls, "At university in Melbourne we always worked with boxboard models. In Copenhagen, we had full access to the metal and timber workshops. I remember presenting a boxboard model and my tutor asked me why I wasn't using real materials." From then on, she made models cast from concrete, built from timber or fabricated in metal.
Alana's interest in materials and textures is palpable in her built works. The designer has worked on an array of hospitality projects, including Sydney's Bondi Hall and Melbourne's Seven Seeds. Prior to establishing her own practice, she spent four years working with Herbert and Mason, gaining valuable experience on hospitality and commercial projects as well as insight into the ins and outs of running a small practice. During this time, she also taught design at Monash University. Most of her work to date has come via word of mouth and she prides herself on forming a genuine connection and friendship with the people she works with.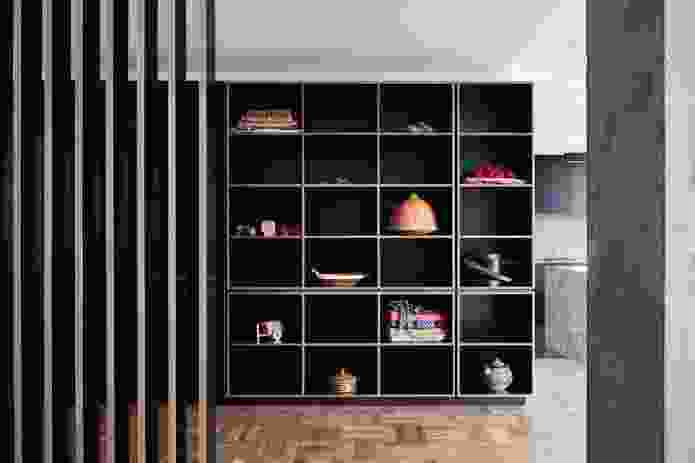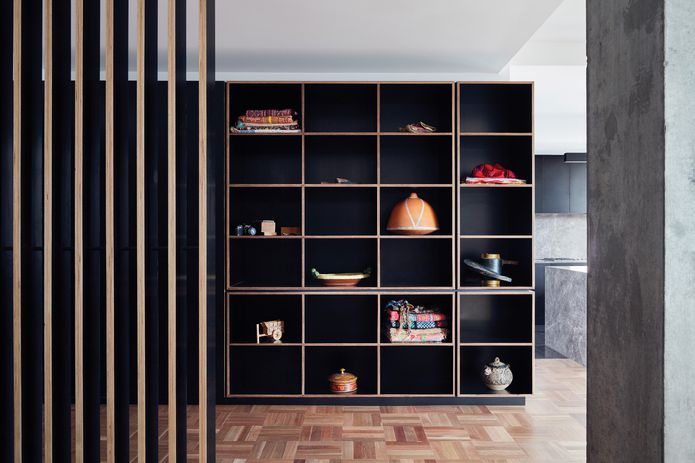 Alana's residential portfolio includes a series of projects that have presented the challenge of a small footprint. Joinery design and detailing – the human touchpoint of architecture – is integral to the way that spaces by Alana are experienced by the user. She inventively details standard materials in nonstandard ways.
For Kings Apartment, the idea was to create "an experience" for Airbnb guests. Central to the design concept is a large custom-designed joinery element that houses a fold-down bed, shelving, hanging space, luggage storage and even the entrance to the apartment. This project inspired Alana's entrepreneurial mind and she is working on the launch of Contrbute, a product company that manufactures well-designed wall beds and shelving joinery. "In my projects, everything is custom-designed by me, whereas with Contrbute, I'm trying to create something that's off-the-shelf, but still beautiful and made from good quality materials."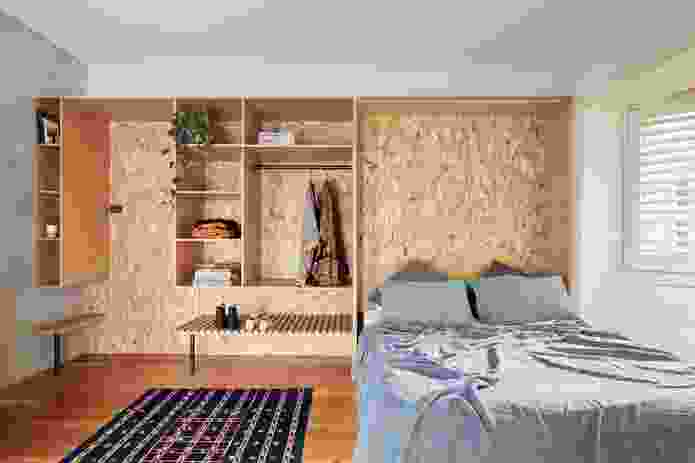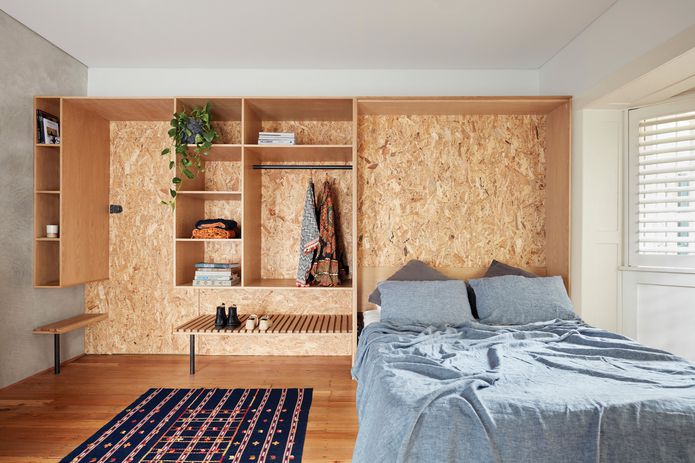 Short-term accommodation is also the focus of The Hut. For this project, Alana's client came to her with some milled timber from his vineyard property. He wanted to create something that has a minimum footprint and is off the grid. As much of the milled timber as possible was used to build The Hut, with the exterior timber charred and the interior timber limed. Within the tiny floor plan, Alana has used level changes to define functional zones and a mezzanine area contains the sleeping space. She enjoys designing within the confines of small spaces and notes: "You're met with challenges but also opportunities to rethink how we use space."
For Princes Apartment, Alana was faced with the challenge of creating a dwelling for a family of three within sixty square metres. To reduce the clutter of life, Alana designed a multifunctional joinery unit or "services pod" that contains the kitchen, laundry and storage space. Wrapped in acoustic felt, this contemporary element inserted into the historic fabric of the existing building also solves spatial issues and makes the home feel larger than its footprint.
Alana Cooke takes on each new project full of energy and excitement at the opportunity to design something functional and beautiful, but equally she relishes the opportunity to collaborate with and establish a relationship with her clients. Her hands-on approach is appealing and evident in her designs, ensuring that the whole package comes together as she envisioned it. I'm looking forward to seeing what's next for this emerging young talent.
Source