As a maker of buildings, the opportunity to talk to an architect of the calibre of Alberto Campo Baeza is at once exciting and intimidating. Just as musicians and artists talk to each other of technical matters, techniques, materials and processes, I was interested to ask Campo Baeza questions in and around the production of his buildings as a way to learn about the buildings themselves.
We sat in the comfortable lobby of Alberto's hotel. Alberto held a small plain notebook thick with writing and drawings. We began by talking not about his buildings, but the things that led to their making.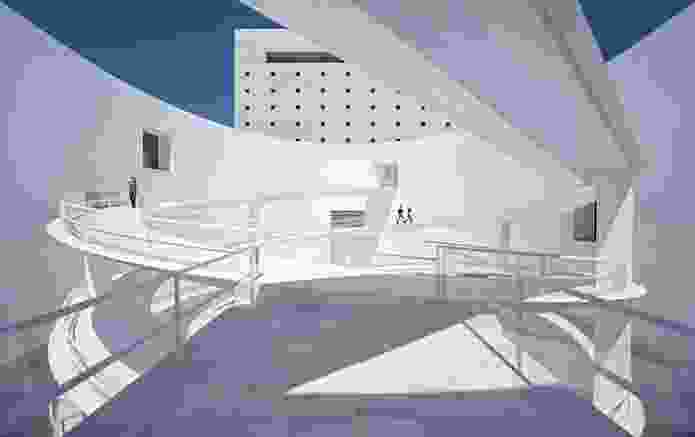 Alberto Campo Baeza: I like writing. Now everyone is using computers. I spent a sabbatical year in New York at Columbia University last year. It was a gift. Columbia University has a beautiful library – the Avery [Architectural and Fine Arts] Library. I went there every day with my books and writing. I was the only one there who was writing by hand. Everyone else was on their computers.
Paul Owen: My first question to you is about this exact subject, because I've come to understand that matters of practice and process are implicit in design. Last year our practice was lucky enough to spend some time with architect Manuel Aires Mateus from Portugal. Manuel was telling us, "I don't email. I don't sit at the computer. Someone prints out the email and gives it to me." From these discussions it's possible to learn about his buildings. How do you work? Do you ever send an email?
ACB: I work by hand directly, with my drawings, and my collaborators translate with AutoCAD and those types of systems. I write by hand in my notebooks, but I also write with my computer. I think it's impossible not to. I have a mobile, I have a car, I have a TV set, I have a watch, but I need email and I need a computer. But not to draw, because I draw in my notebooks. I use my notebooks for drawing, making notes and ordering my life and for preparing my university classes. I insist that I draw if I'm travelling, for example. I send the drawings to discuss with my collaborators.
PO: Do you have a collection of those books?
ACB: Yes, I have a thousand. But, fortunately, I had some collaborators scan everything and they ordered them, by every booklet, or alphabetically, by projects. It's very well-organized. It's very interesting when you are working not only with drawings done by hand, but also with handwriting.
I have a faith – complete faith – in technology. I think it's fantastic to have this possibility. We are now just drawing in the air; everything is in the air. It's like music.
PO: Alberto, your office is very small. Can you talk about your processes?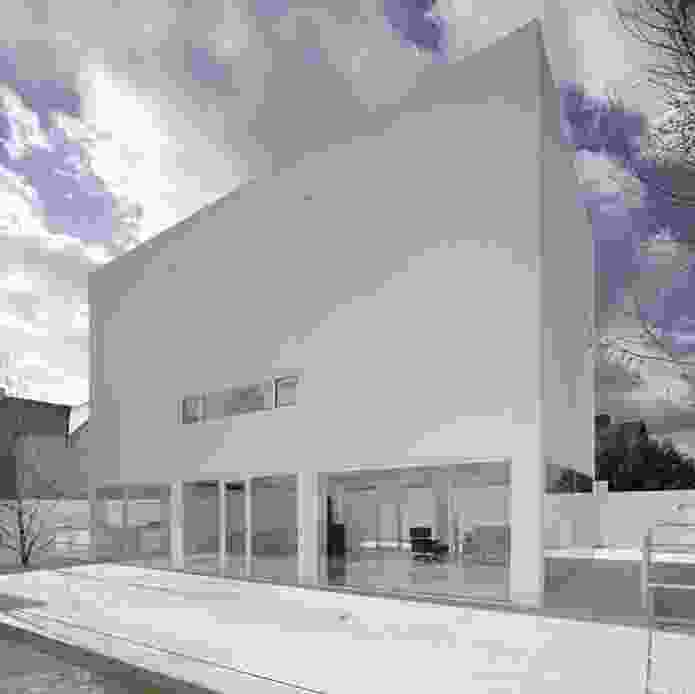 ACB: My office is very small, but we make everything, everything – drawings, plans, models and so on. We work a lot – a lot – as we are only two and a half people. The half is a Polish woman, who is very nice – she only works in the morning. Why two only and why the size of my office? I think I like to control everything and I think every project must be great.
PO: I would describe your work as sensual and sensory, and also very human. Architecture is often talked about by describing the physical result, as I have just done. But the buildings must be made. Can you talk about the making of the buildings?
ACB: Thank you very much, because in general, I hear, "You are a minimalist." No, my aim is to have happy people in my buildings because the centre is the human being. It's not your fame or your composition. As an architect, you use Vitruvian principles – it's very important; it's the beginning.
PO: Your career has spanned a significant period of architectural history. It seems you've been trained and influenced by early modernists and you're still practising today, in very different cultural conditions. Your buildings appear to be inert with respect to time. Can you talk about that?
ACB: Your question is very, very clear. So I think we are speaking about time; at the moment I am overseeing a doctorate thesis about time. But we are making a distinction between time as you are describing it and another concept of time. There was Le Corbusier, and now we have architects such as Kazuyo Sejima; because I am not so young, I connect the two moments. The memory connects everything, not only the past, but the future. You will remember this very beautiful, beautiful poem by T. S. Eliot, in the Four Quartets. It is "Burnt Norton" and the first lines speak about time.
Time present and time past
Are both perhaps present in time future
And time future contained in time past.
I read this poem when I was starting to write about time – I had my Eliot on my table and I opened it and said, "No, I don't believe it." I am writing about time and the first poem I read gives me a precise answer to my question.
PO: It seems from very early in your career you've been teaching. So, of course your buildings and ideas inform the teaching. Does it happen reciprocally? Does the teaching inform the buildings too?
ACB: Of course, of course. I say to my students, "I am learning more than teaching." I'll give you an example: my father is a surgeon. He is 103 years old and he is still agile mentally and he's very nice and has very good sense of humour and is very positive. When he was practising, he had scissors, and the scissors were not like modern ones. He had the classical scissors and the scissors needed to be sharpened. You are sharpening your scissors, to cut, to operate, to analyse … you know, like an architect. It is necessary to analyse. I think the main instrument for an architect is reason. You need to build ideas.
It's very clean, it's very clear. I'm not original. I try to discover not originality, but the basic things. You cannot have an idea incapable of being materialized and you cannot materialize it if you haven't got an idea.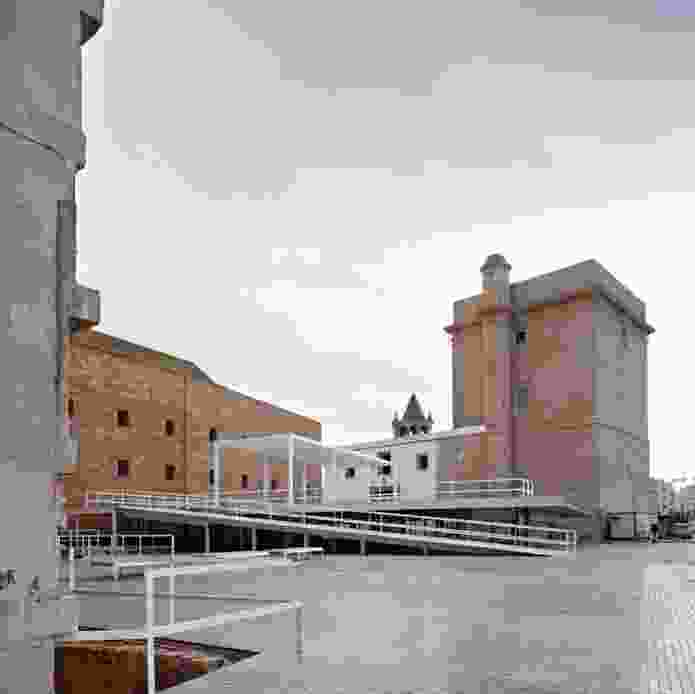 PO: Having a position on architecture is the necessary seed from which work must be generated. So, is there a story, or a moment, or an experience, early in your career, where you discovered your position on architecture?
ACB: It's a very interesting question and it is not easy to respond. What is my position? I don't have a pre-position. Campo Baeza is white and pure and minimal? No, no – my last project is black, completely black. Why black? Because it is in the Canary Islands, on Lanzarote, a beautiful place; a volcanic island. Everything is black, because the lava is black stone and I am using this stone. Five years ago, if someone said "Are you making a black building?" I would say "I don't know!"
I am trying to be radical. In Spanish, when you say "radical" you are speaking about the root – to be deeper and deeper and deeper. My thing is to be deeper – to be serious.
Seeing Campo Baeza present his work at The University of Melbourne a few hours later afforded the opportunity to reflect further upon both his work and our recent conversation.
It is hardly surprising that Campo Baeza's approach to building is predicated upon fundamental concerns such as humanity and nature, nor that Campo Baeza has such faith in an intuitive approach to architecture. However, the authoritative monumentality of Campo Baeza's architecture belies the gentle warmth of his presence. It is humbling to observe that, despite the great length of his career, which spans the radical upheaval of the modern movement through to the entropic cult of personalities, he still retains a pronounced optimism and passion for his profession and craft. It is this sense of optimism that resonates in his buildings.
---
Alberto Campo Baeza was in Australia as part of the Australian Institute of Architects International Speaker Series. The Institute's next guest is Francisco Mangado who will be in Australia in September 2012. See the calendar page for further details.
Related topics