Chilean architect Alejandro Aravena has become the 41st Pritzker Architecture Prize Laureate, the first recipient of the prize from Chile.
In announcing the winner, Tom Pritzker, chairman and president of the Hyatt Foundation said, "Alejandro Aravena has pioneered a collaborative practice that produces powerful works of architecture and also addresses key challenges of the 21st century."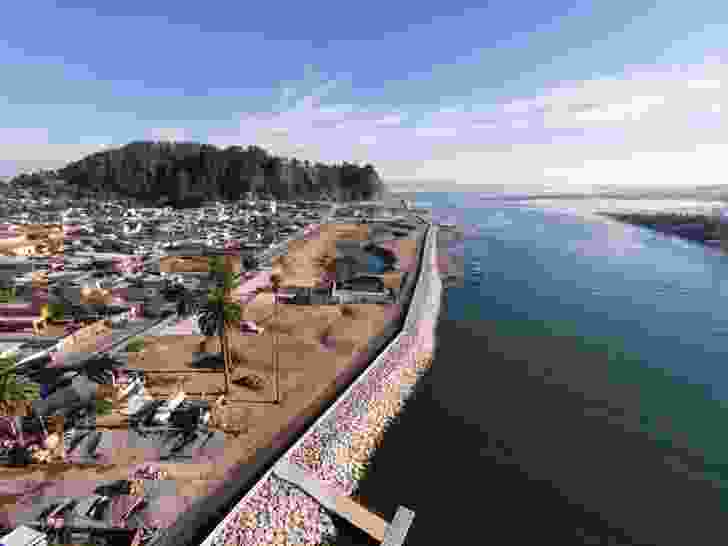 Aravena established his practice in 1994 and in 2000, while he was a professor at Harvard University, he co-founded the social housing initiative Elemental with engineer Andres Lacobelli. Its first project was built in 2001 for 93 families in Inquique, Chile. Since then, the self-described "urban do tank" has amassed over 2,500 units of low cost housing as well as public buildings, public spaces and infrastructure projects that contribute towards achieving social equality. Elemental's public projects include the Metropolitan Promenade and Children's Park in Santiago and the reconstruction of the city of Constitucion after the 2010 earthquake. The practices engages the public in a participatory design process that allows users to work alongside the architects in determining the outcomes.
Elemental's unique approach to social housing, dubbed incremental housing or "half of a good house," delivers the shell of a housing unit and gives residents freedom to complete their dwellings themselves. This approach also means the cheaper social housing can be constructed in areas closer to economic opportunity and allows the residents a chance to raise their standards of living.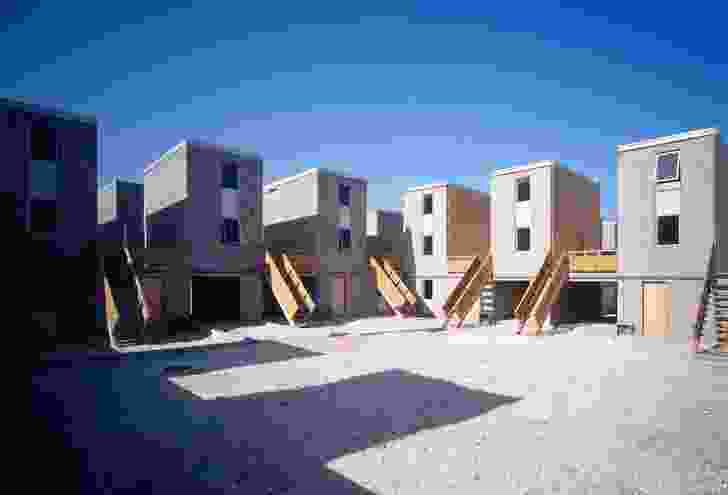 The 2016 Pritzker Prize jury commended Aravena for his "holistic understanding of the built environment and […] the ability to connect social responsibility, economic demands, design of human habitat and the city."
"Few have risen to the demands of practising architecture as an artful endeavor, as well as meeting today's social and economic challenges," said the jury. "Aravena, from his native Chile, has achieved both, and in doing so has meaningfully expanded the role of the architect."
On receiving the prize, Aravena wrote, "The prestige, the reach, the gravitas of the prize is such that we hope to use its momentum to explore new territories, face new challenges, and walk into new fields of action."
In 2015, Aravena was also named creative director of the 2016 Venice Architecture Biennale. He has also served as a member of the Pritzker Prize jury from 2009 to 2015.
Aravena will be formally awarded in a ceremony to be held at the United Nations headquarters in New York on 4 April 2016.
Read Justine Harvey's interview with Alejandro Aravena here and Aimee Groundwater's postcard from Elemental's Quinta Monroy incremental housing project here.
Related topics